Treasurer Tishaura Jones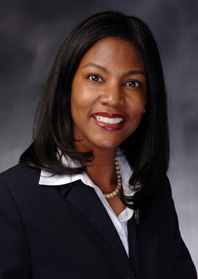 Treasurer Tishaura O. Jones brings a deep personal commitment, a wealth of experience, and a proven record of leadership to serving the City of St. Louis. 
Read more...
Treasurer Divisions 
No events available.
Treasury Operations
Resources 
How to Park: The Must-Read Manual for Teens
"How to Park: The Must-Read Manual for Teens" is a smart, fun, informative, and valuable booklet that educates teen drivers about how to park. A great read for adults as well! Courtesy of the International Parking Institute.
Off-Street Parking
Hours, fees and contact information for garage and surface lots in the Downtown and Midtown areas
Parking Policies
Details on meter operational times and the City's multi-tier fine structure.
Parkmobile
Pay for On-Street Parking with Your Phone
Contact Information
Phone: (314) 622-4700
Hours:
8:30 a.m - 4:30 p.m.
Address:
1200 Market Street , City Hall, Room 220
St. Louis, Missouri 63103-2874
Get directions to this address