This article is 10 years old. It was published on May 1, 2012.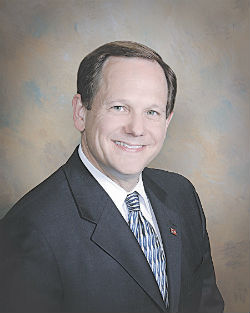 You are cordially invited to attend one of the following Mayor's Sustainability Summit II Community Workshops:
Tuesday, May 8, 2012, 6:30 - 8:30 p.m. (Central City)  at the Dennis & Judith Jones Visitor and Education Center, 5595 Grand Drive in Forest Park (southeast of the History Museum)
Wednesday, May 9, 2012, 6:30 - 8:30 p.m. (South City) at Bevo-Long Community Education Full Service School, 5028 Morganford Road (Parking will be available in the rear; enter at doors #7 and #10)
Thursday, May 10, 2012, 6:30 - 8:30 p.m. (North City) at Friendly Temple Missionary Baptist Church, 5515 Dr. Martin Luther King Drive
The City is conducting these community workshops in conjunction with East-West Gateway Council of Governments, FOCUS St. Louis, and 10 other regional partners who are working collaboratively in an effort to coordinate housing, transportation, environmental, and economic development planning across the St. Louis Metropolitan area.  The goal of this regional effort is to envision a better future for St. Louis -- one that is sustainable, equitable and livable.  Part of this regional planning process will be focused on 11 diverse community planning areas (CPAs) which have been selected as a representative sampling of communities across our region.  The City is one of the CPAs in the regional effort.  The associated year-long engagement process includes meetings in each CPA.  For more information on the regional process, please visit:  www.ewgateway.org/rpsd.
The success of these sustainability public engagement efforts relies upon robust citizen participation.  We hope you can join us at one of the May Community Workshops.
To register, please visit http://stlouis-mo.gov/sustainability.
Mayor Francis G. Slay
City of St. Louis