Marc Hirshman
Commissioner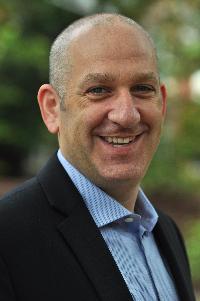 Commissioner Hirshman received his Bachelor of Arts degree in economics and finance from the University of Illinois and both his J.D. and LL.M. in Taxation with academic honors from Chicago-Kent College of Law. He is  Co-Founder and President of Twain Financial Partners, an investment management firm located in St. Louis, MO with over $4B in assets under management within the public-private partnership sector. The firm works with a wide variety of investment types, specializing in tax credit, structured debt, and real estate transactions. Twain works closely with financial institutions, corporations and high-net-worth individuals to structure and manage investments that offer both attractive economic return and social benefits. Prior to co-founding Twain in 2013, through various roles, Marc was one of the key managers helping to grow US Bank Community Development Corporation to the largest tax credit investor in the country.
Commissioner Hirshman previously served on the boards of numerous community organizations including New Markets Tax Credit Coalition, Historic Tax Credit Coalition, University City – TIF Commission, Industrial Development Authority and Mayor Economic Advisory Board, and Central Reform Congregation. He currently serves on Habitat for Humanity St. Louis (Board President '15-'16), Carleton College Parents Advisory Council, Midwest Redevelopment Fund CDE Advisory Board, St. Louis City Affordable Housing Commission and Downtown St. Louis Community Improvement District.
Contact Information
Phone: (314) 657-3880
Address:
152 Market Street
Suite #2080
Saint Louis, Missouri 63103
No email address available.