The Thomas Dunn Memorials Adult Education Program is a not-for-profit organization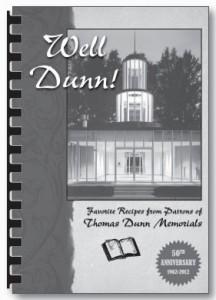 committed to enhancing the lives of St. Louis adults through practical application of communication, critical thinking, career training and development, personal growth, family relations, and life skills. They have no tests, no grades – and no tension!

The Thomas Dunn Memorials Adult Education Program provides quality education to people who are seeking to enrich their lives and their work status. They help people by focusing on business-related, remedial, and personal development courses, as well as experiences in the fine arts and humanities. They are committed to sustaining our community through partnerships that promote growth, opportunity, and enhancing the quality of life.  Thomas Dunn Memorials Adult Education Programs welcomes all adults, but only adults, as participants in its programs, and there is no discrimination regarding these participants as to sex, age, color, race, national origin, religion or political preference.
They offer:
Convenient location (3113 Gasconade in Marquette Park)
Safe, comfortable environment
Lighted parking
Handicapped access
Professional faculty
Free or low-cost quality education
Classroom space available for rent
     A hidden treasure in South St. Louis, Thomas Dunn Memorials Adult Education Program (3113 Gasconade) offers classes in a variety of subject areas as well as offering at their location select course offerings from St. Louis Community College and University of Missouri Extension Service in our own backyard.
Here is a copy of the most recent fall course catalog with some classes beginning as early as September 11:
 http://www.tdunn.org/category/td/
The community college course offerings -- computer oriented -- may be found here: http://www.tdunn.org/category/slcc/
You may contact Thomas Dunn Memorials Adult Education Program at:
Thomas Dunn Memorials
3113 Gasconade Street
St. Louis, MO  63118-4386

Phone: (314) 353-3050
Fax: (314) 353-3388                                                                 
Email: info@tdunn.org                                                               
For more information see: 
http://www.tdunn.org/
Department:


Board of Aldermen


Topic: