This article is 3 years old. It was published on October 14, 2019.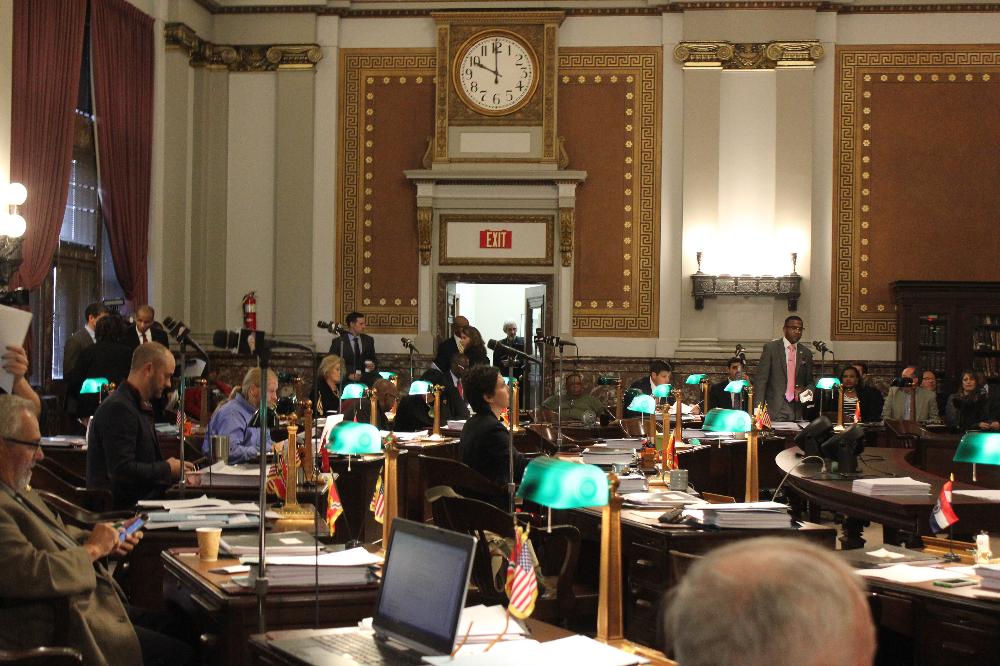 On Oct. 4, the Board of Aldermen approved $5 million in funding for the Cure Violence program in St. Louis for three years.

"There are few words to describe this historic and transformative moment in our City. I am so honored to be a part of this movement for major change. Thank you to all of the members of the Board of Aldermen for supporting this bill," said Board of Aldermen President Lewis Reed. "This is a historic moment for our City." 
Board Bill 105 allocates $5 million in funding over three years to fund the violence prevention alternative program Cure Violence.  The program treats violence as a health issue. The City of St. Louis Health Department will monitor the program. 
The Board of Aldermen heard from the Cure Violence experts at the Public Safety Committee on Sept. 24.  Watch the Public Safety Committee hearing. 
Now that the bill is law, the Cure Violence team will begin implementing their model throughout the City, identifying sites and hiring staff.
Once the program is operational in a neighborhood, the residents can expect to see results within the first 90 days. 
About Cure Violence
The Cure Violence Program focuses on the troubled areas and those creating the problems in those areas. They intervene and find resolutions to issues causing them to turn to crime.
Cure Violence stops the spread of violence in communities by using the same methods used to stop the spread of a disease. It uses violence interrupters - people who are from the neighborhood, who know the streets and live in the community - to find the source of the violence and intervene with non-violent solutions. They find those at the highest risk and then help to change the norms and behaviors to stop the spread of violence. 
The Cure Violence Model  has been implemented in several cities. New York City, Baltimore, San Antonio, New Orleans, Kansas City, Syracuse and Albany have adopted the program.
Cure Violence has dramatically reduced shootings and killings in just one year:
New York - 63% reduction in shootings (2017);
Philadelphia - 30% reduction in shootings (2017);
Baltimore - 56% reductions in killings and 44% in shootings (2012);
New Orleans - 47% reduction in shootings, 85% reduction in retaliations (2017).
It is not uncommon for Cure Violence sites to go one to two years without a shooting or killing. Yonkers and New York went more than two years without a shooting and the 39th neighborhood in Philadelphia experienced 16 months without a murder.