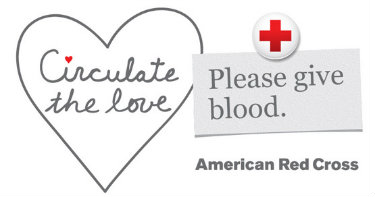 The office of St. Louis Comptroller Darlene Green will host the American Red Cross Sickle Cell Awareness Blood Drive on Wednesday, February 15. The blood drive will be held in City Hall, 1200 Market St, Room 208 from 11:00 a.m. to 3:00 p.m.
Due to a shortage of donations this winter, blood donations are critically needed now. There is also an ongoing specific need for donors who are African American to support Sickle Cell patient therapy programs.
Interested media may attend and report on the blood drive. Please contact Tyson Pruitt to RSVP or schedule an interview with the Comptroller.
WHO:
Comptroller Darlene Green
American Red Cross of St. Louis
Donors (public and City of St. Louis employees)
WHAT:
Honorable Darlene Green Red Cross and Sickle Cell Awareness Blood Drive
WHEN:
February 15, 2017
11:00 am – 3:00 pm
WHERE:
Kennedy Hearing Room
#208 St. Louis City Hall
WHY:
There is an emergency short supply of all blood types. One donation can save up to three lives.
HOW:
Thanks to generous donors, all appointment slots are filled for the City Hall blood drive. A limited number of walk-ins will be taken.
Donors can visit www.redcrossblood.org or call 1-800-RED-CROSS to find other nearby blood drives and schedule a donation appointment.
Comptroller Darlene Green is the chief fiscal officer of the City of St. Louis and is charged with safeguarding the city's credit rating and with protecting taxpayer dollars. Visit www.stlouis-mo.gov/comptroller to learn more about the Office of the Comptroller.
Contact Information:


Tyson Pruitt
Public Information Officer to the Comptroller
Office Phone: (314) 613-7360

Department:


Office of the Comptroller


Topic:


Health