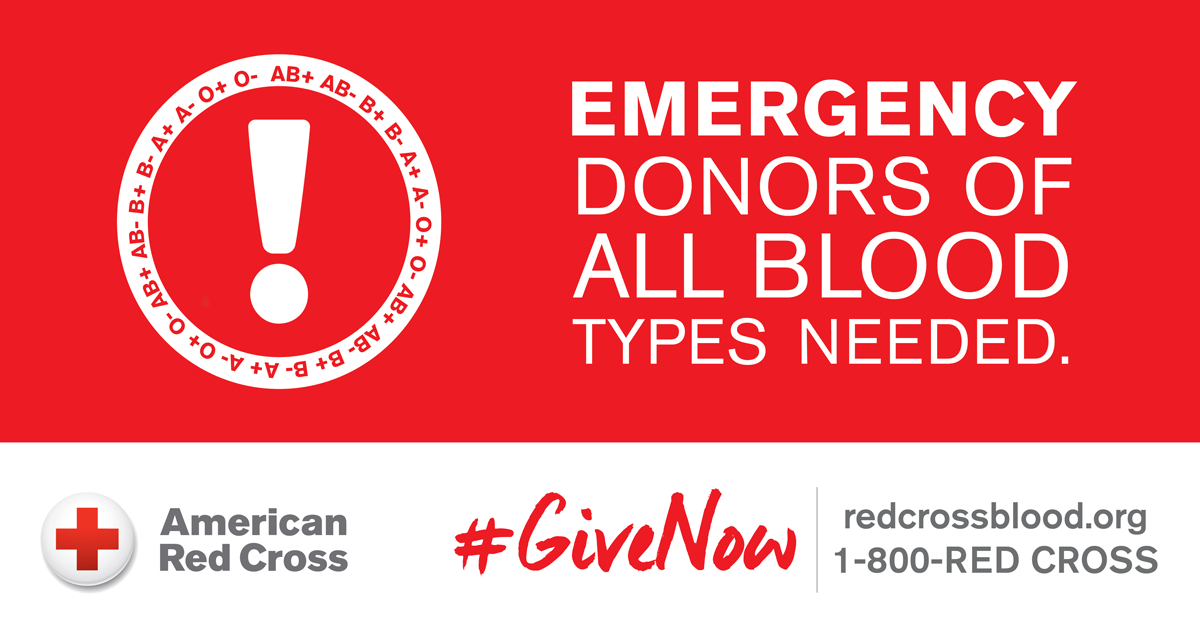 (St. Louis – January 31, 2018) The office of St. Louis Comptroller Darlene Green will host its semiannual American Red Cross Blood Drive on Thursday, February 15. All donors are welcome to the drive.
Held in honor of Dr. Charles Drew, the African American physician who pioneered the American Red Cross system of blood banking, the drive will take place at St. Louis City Hall, 1200 Market St, from 11:00 a.m. to 3:00 p.m. Walk-ins are accepted, but appointments are encouraged so that everyone is seen quickly. The entire process takes less than an hour.
Donations Critically Needed
Right now, the American Red Cross has a critical need for eligible blood donors. In addition to unfavorable winter weather, seasonal flu has contributed to low donor turnout at many blood drives. Donations are critically needed in the coming days so that patients can continue to receive lifesaving treatments.
Sickle Cell Awareness
There's an ongoing need for African American blood donors for sickle cell therapies.
Sickle Cell Disease is an inherited blood disorder that causes anemia, lung and tissue damage, strokes and terrible pain. It is estimated that over 70,000 Americans have Sickle Cell Disease. And 90 percent of all Sickle Cell Disease patients in the United States are people of African descent.
Although there is no cure, Sickle Cell Disease can be managed through blood transfusions. Children with Sickle Cell Disease often receive blood transfusions on an ongoing basis, making it more important for them to receive the best match for their bodies.
To make an appointment, call 1-800-RED-CROSS or visit redcrossblood.org.
---
Comptroller Darlene Green is the chief fiscal officer of the City of St. Louis and is charged with safeguarding the city's credit rating and with protecting taxpayer dollars. Visit www.stlouis-mo.gov/comptroller to learn more about the Office of the Comptroller.
Contact Information:


Tyson Pruitt
Public Information Officer to the Comptroller
Office Phone: (314) 613-7360

Department:


Office of the Comptroller


Topic:


Health