HIV Dashboard
Fast-Track Cities St. Louis HIV Data
Fast Track Cities-STL is Ending the HIV Epidemic by 2030: A collective partnership of communities and stakeholders in the City of St. Louis & St. Louis County.
Fast-Track Cities — STL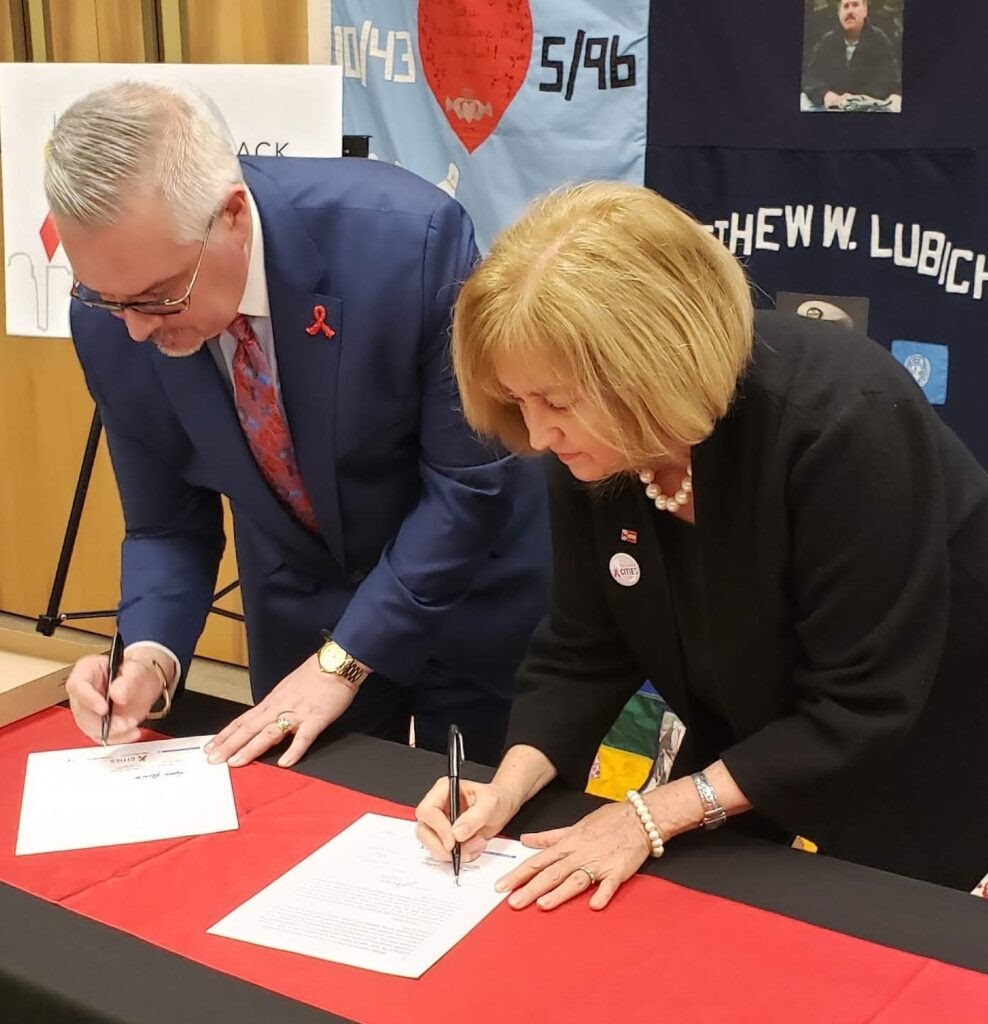 On World AIDS Day 2019, Fast Track Cities-STL was mobilized when the City of St. Louis and St. Louis County elected officials signed a declaration which set in motion a community-wide mandate to strengthen local HIV efforts. This collaborative was founded by representatives from the City of St. Louis Department of Health, St. Louis County Executive Office, International Association of Providers of AIDS Care, Washington University School of Medicine, the Institute of Public Health at Washington University in St. Louis, Williams and Associates, Doorways, Vivent Health (formerly known as St. Louis Effort for AIDS, and the St. Louis Regional HIV Health Services Planning Council. Today, our collective action is anchored by support from a diversity of local leaders in addition to our founding organizations who are committed to significantly reducing new HIV transmissions and disparate health outcomes for people living with HIV in those counties.
Our Goals
The Fast-Track Cities Paris Declaration is a commitment by cities to reach 90–90–90 targets:
90% of people living with HIV knowing their HIV status,
90% of people who know their HIV-positive status accessing treatment, and
90% of people on treatment having suppressed viral loads
Eliminate HIV stigma as a barrier to optimal health
About the FTC-STL HIV Dashboard
"You Are Here." You've probably seen the kiosk that provides a map that helps you identify where you are in reference to where you hope to end up.
Similarly for Fast Track-Cities, getting St. Louis on track to Ending the HIV epidemic in our region requires a common reference point that will allow us to learn from our successes and take the necessary action that will improve community health and well-being. This HIV dashboard is that rallying point.
We Are Here. Ending the HIV epidemic cannot be accomplished without the trust and support of our communities with whom we do this work. Therefore, the purpose of this dashboard is to increase transparency and accountability regarding the state of HIV sexual health and wellbeing for our communities. It also purposes to provide data that can be used to inform a vision of where we must go—allocating resources where needed most, shaping services and implementing tailored strategies.
By far, it must be acknowledged that there are actual lives reflected behind these figures and numbers—not only representing the triumphs and difficulties people have endured as a result of the HIV epidemic, but also the advocacy and service of a multitude of helping professionals. It is also important to note that just as there remain stories to be told, the dashboard will continue to undergo improvements through the feedback of our community and agency stakeholders as well as will be updated with new data as it becomes available. This dashboard reflects our initial attempts to gather relevant information in one space, accessible to our stakeholders and communities which will ultimately be used for planning toward the ending of the HIV epidemic.
We invite you to join us and support improvements in the health of communities by: (1) making a personal commitment to at least yearly HIV testing to know your status, and encouraging others to know their status (2) encouraging someone you know that is living with HIV but may not be receiving HIV medical care to return to medical care, (3) and if that person desiring to return to healthy care for themselves happens to be you…we invite you back to medical care as we work to make ourselves better with you and for you.
Your Fast Track Cities-STL Core Team
Mati Hlatswayo Davis, MD, MPH

Co-chair of Fast Track City-STL

Franda J. Thomas M.Ed

Co-chair of Fast Track City-STL

Elvin Geng, MD MPH

Principal Advisor

Cory Bradley, PhD, MSW-MPH

Collective Impact & Implementation Specialist
Comments from the Steering Committee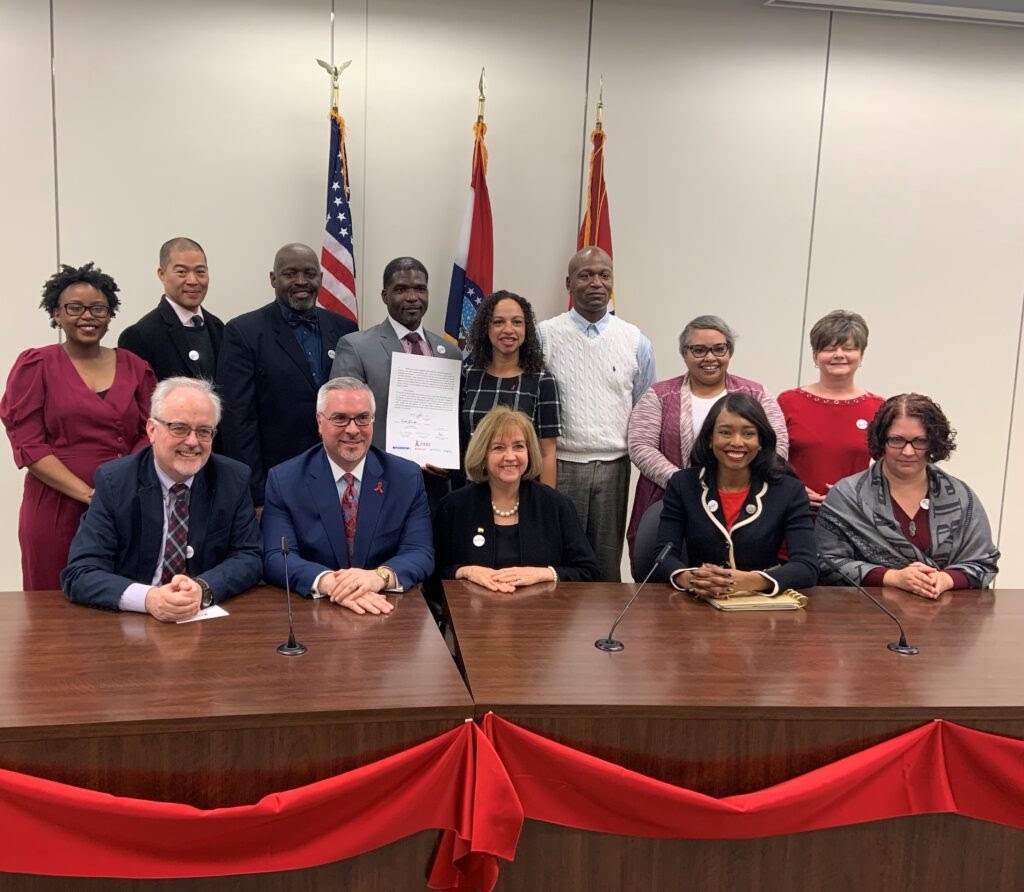 Members of the Fast Track Cities-STL Steering Committee were asked to share the personal significance of their commitment to Fast Track City-STL. Here are the thoughts they shared which are reflective of many involved in this collaborative. We invite you to join us!
I think this is a great place for us as a region to come together, and work towards shared goals. And so I think—we haven't really had a place like this before. So I think is a great start to having better collaborative efforts towards ending the epidemic.
—Kathryn Tenkku, Rapid Start ART Initiation Program Manager for HIV Treatment and Prevention at Wash U ID Clinic
For me this has become increasingly important in my work as a healer and a medical provider...we are seeing more and more how certain populations are getting left behind... Coming here [to Fast-Track Cities St. Louis] gives me hope that I have partners and a collaborative that is constantly seeking to make that a priority and to make the care of people living with HIV a priority.
—Mati Hlatshwayo, MD at Wash U ID Clinic and Co-Chair of FTC-STL
For me, as someone who has been involved in HIV in our region for quite a while, I see this Committee and the whole Fast-Track [Cities] movement as a new turning point for our region and something that is needed.
—Erise Williams, Owner, President & CEO of Erise Williams & Associates
I have two reasons why I'm here. First off, I'm a woman, and I'm a human, and I want to make sure that my community voices are heard in a profound way--..it's still a lot of work that needs to be done. And I think our community can be the role model for other communities.
—Kneeshe Parkinson-Davis, motivational speaker, Certified Life Coach, Trainer, Facilitator, Activist, and Founder of KneesheSpeaksSTL~2018
On a personal level, as a Black woman, [and] in the community [as] a mother, it's important for me to stay informed. Being on this committee allows me to still have the community touch, and then also just hearing from the other people and what they're seeing, and doing..It's a mixed opportunity [personal and professional] for me...
—Franda Thomas, Health Services Manager, City of St. Louis Department of Health & Co-Chair of FTC-STL
I'm amazed and inspired by this space. Where we can come together, as whole people. And I think that's really unique...And I think it speaks to the composition of the group, the ethic here, and also what we want to do. We're trying to get away from the idea that this about viral loads or about CD-4 counts or something like that—and more towards the idea that this is about a whole person [and] a whole person's unique experiences and circumstances. And to meet that whole person as a person.
—Elvin Geng, MD, Professor in the Division of Infectious Diseases and Director of the Center for Dissemination and Implementation at WASH U School of Medicine
I have a tremendous amount of respect for clinicians and practitioners who are working in the community day in and day out. It's exhausting, often thankless work. If my work can be in service of those people so their job is easier, more rewarding, more successful, then I will consider it a career well spent.
—Ginger McKay, PhD, MA Assistant Professor, George Warren Brown School of Social Work
More Fast-Track St. Louis Information