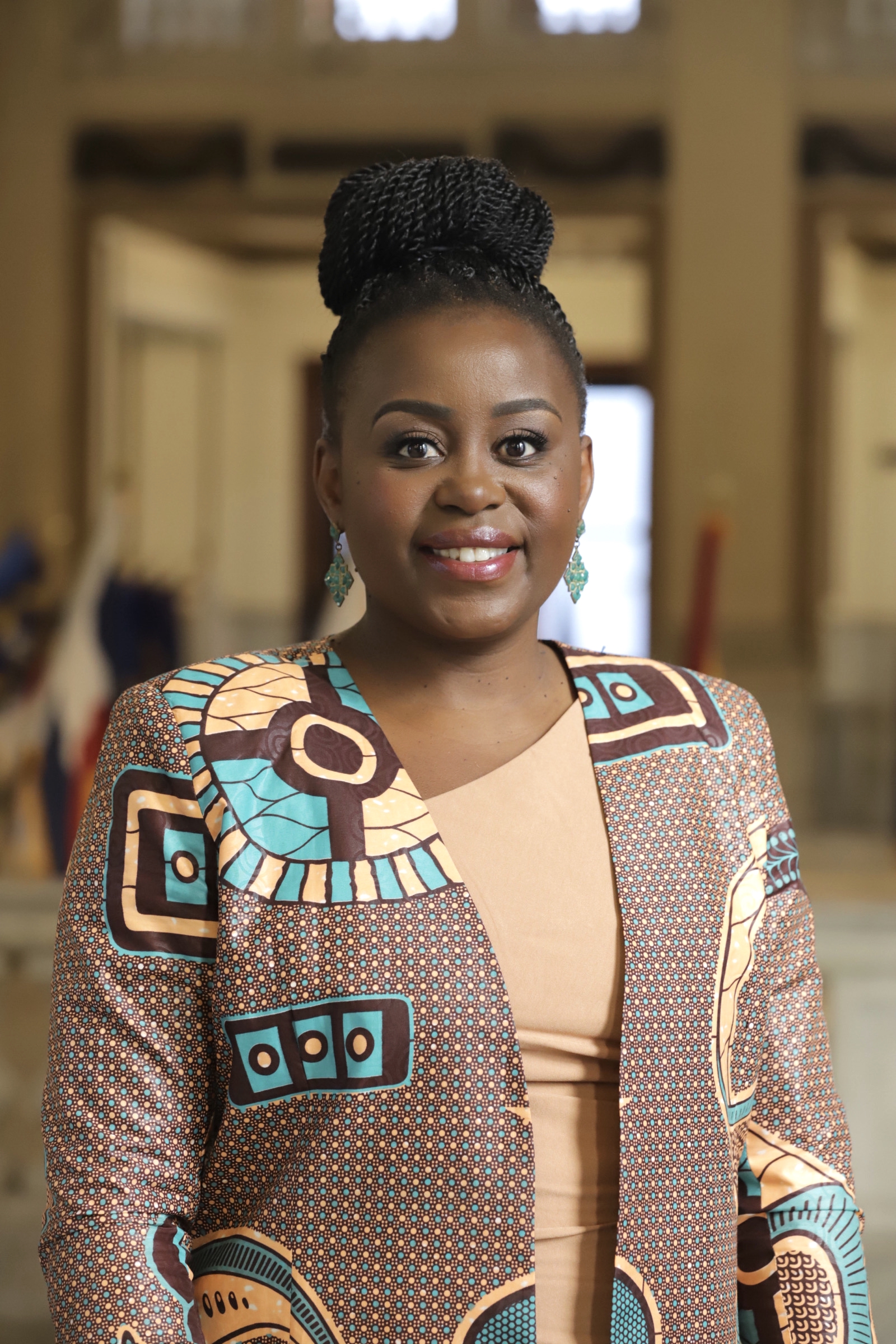 This morning Dr. Mati Hlatshwayo Davis was sworn in as the Director of Health for the City of St. Louis. Mayor Tishaura O. Jones had announced in early September that Dr. Hlatshwayo Davis would be stepping into the role this week.
"I'm honored to be joining the City of St. Louis Department of Health team and leading its charge to ensure every resident in the city achieves optimum health, which includes care that respects diversity in our population and centers health equity and cultural competency factors that impact health care, including beliefs, languages, and behaviors," says Dr. Mati Hlatshwayo Davis. "Coming on board in the midst of the COVID-19 pandemic, I'll be hitting the ground running."
"Dr. Mati Hlatshwayo Davis brings a wealth of experience to her role as Director of Health," said Mayor Tishaura O. Jones. "I look forward to working alongside her to protect the health of St. Louis residents and to continue educating communities about the importance of getting vaccinated against COVID-19."
Dr. Hlatshwayo Davis is a national and international champion in efforts to combat COVID-19 and HIV/AIDS. She has served on the Joint Boards of Health and Hospitals for the city and as co-chairperson for the St. Louis Fast Track Cities Initiative. She is an infectious diseases physician and public health expert who brings a wealth of experience and knowledge in medicine and public health to the city's efforts to improve health equity and overall health outcomes for St. Louisans. For a more detailed biography of Dr. Mati Hlatshwayo visit the City's website. 
Contact Information:


Harold Bailey
Pubic Information Officer
Office Phone: (314) 657-1568

Department:


Department of Health


Topic: