City of St. Louis Department of Health Urges Residents and Visitors to Celebrate New Year's Eve Holiday at Home
New data shows the 7-day average positivity rate has climbed to 24%, the highest since the department reported its first COVID-19 case in March 2020.
December 30, 2021
|
2 min reading time
Staggering numbers of positive COVID-19 cases in the City of St. Louis has the city's Department of Health advising against any social gatherings of any kind this New Year's weekend and it urges city residents and visitors to celebrate at home to stop the disturbing increase from reaching new heights.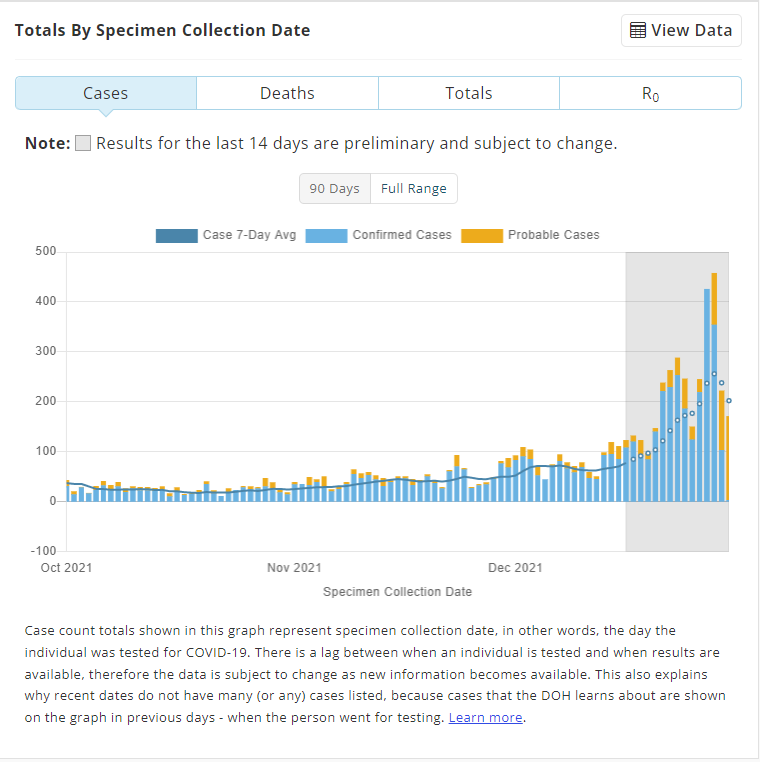 Data released today from the Department of Health shows the seven-day average positivity rate has climbed to 24%, the highest the City of St. Louis has seen since the department reported its first positive COVID-19 case on March 16, 2020. Cases of COVID-19 in the city have more than doubled from the week starting December 14 to the week starting December 21 and are expected to continue climbing. 
Hospitalizations are also rising, with the St. Louis Metropolitan Pandemic Task Force reporting 735 individuals hospitalized as of December 30. In comparison, two months ago, the Pandemic Task Force announced 238 COVID-19 positive individuals were being treated in area hospitals on November 1.
"If you ever questioned the seriousness of the pandemic, let this data open your eyes," says Dr. Mati Hlatshwayo Davis, Director of Health for the City of St. Louis. "We are reaching a new crisis, as two highly contagious variants are sweeping through our communities. We plead with you, do not take any unnecessary risks by attending large gatherings. If you do, you may be endangering yourself and your community if we continue this case trajectory."
"COVID-19 is still a serious threat; hundreds of St. Louisans, myself included, have lost family and friends to this virus," said Mayor Tishaura O. Jones. "As cases rise to their highest level since the pandemic began, I'm urging families to keep taking precautions to protect themselves heading into the New Year and follow recommendations from health and hospital experts. Avoid large gatherings as we close out the holiday season, and as we enter 2022, continue to wear your mask, stand six feet apart when possible, and most importantly, make sure you are fully vaccinated and boosted," encourages Mayor Jones.
The Department of Health asks everyone to take these steps to protect themselves, their family and the St. Louis community as a whole: 
Get your COVID-19 vaccine or booster if eligible. The booster is the best protection against the Omicron variant at this time. For a list of vaccine locations, visit our website https://www.stlouis-mo.gov/covid-19/vaccine/
Correctly wear a mask when indoors
Stay 6 feet apart
Wash your hands often with soap and water, or use hand sanitizer if soap and water is not available
Limit the number and size of social gatherings 
Test everyone before social gatherings. Contact your local pharmacy for a rapid test or visit our website for a list of testing sites, visit https://www.stlouis-mo.gov/covid-19/data/test-locations.cfm
The Department of Health continues to review the latest isolation and quarantine guidance released this week from the Centers for Disease Control and Prevention (CDC). Before releasing its updated guidance for the City of St. Louis, the department is consulting local, state and federal partners to ensure the best safety and health decisions are made for the city.
Contact Information:


Kim Vanden Berg
Public Information Officer
Office Phone: (314) 657-1483
Mobile Phone: (314) 659-7742

Department:


Department of Health


Topic:


Health