This article is 5 years old. It was published on January 3, 2018.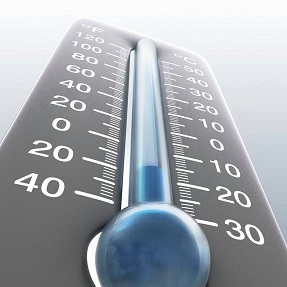 The National Weather Service in St. Louis has issued a Wind Chill Advisory from 8 p.m. this evening until noon Thursday, January 4, 2018, for portions of eastern Missouri, including the City of St. Louis. Minimum wind chill values of -10 to -20 below zero will continue into Thursday morning for much of northeast Missouri and west central Illinois.
Individuals are advised to avoid exposure to low temperatures for extended periods of time, especially at-risk populations, such as the elderly, those with functional needs, people with pre-existing health conditions, and small children.
The Department of Health recommends following these tips to stay safe during cold temperatures:
Dress in layers, both inside and outside
Wear a hat and gloves, and try to have as little exposed skin as possible
Know the signs of hypothermia and frostbite
Avoid using alternative heating sources because of risk of fire and carbon monoxide
Be sure to check on elderly neighbors, or anyone else you know who may be in need of assistance
Visit the City of St. Louis Department of Health Severe Weather website at https://www.stlouis-mo.gov/government/departments/health/severe-weather.cfm for additional tips.
Area seniors and people with disabilities who can't afford to pay their winter heating bills may qualify for help through Heatupstlouis.org, a regional charity serving as a safety net providing utility assistance to those in need. To qualify log on to www.heatupstlouis.org or call the automated hotline at 314-241-7668.
For information on warming sites, you can contact the United Way of Greater St. Louis' Information Referral line at 2-1-1 or 1-800-427-4626 (TTY 1-866-385-6525).
The Health Department also urges residents to consider the safety of pets during cold weather. Pets should not be exposed to cold temperatures for extended periods of time.
If kept outdoors, animals are required to have access to adequate shelter, food and water.
Pet owners who fail to provide proper shelter and care for companion animals in extreme temperatures may be charged with cruelty to animals and prosecuted.
If an animal appears to be in distress or is unresponsive, please contact Department of Health immediately at 314-657-1500. If calling after hours or on weekends, please call 314-231-1212.