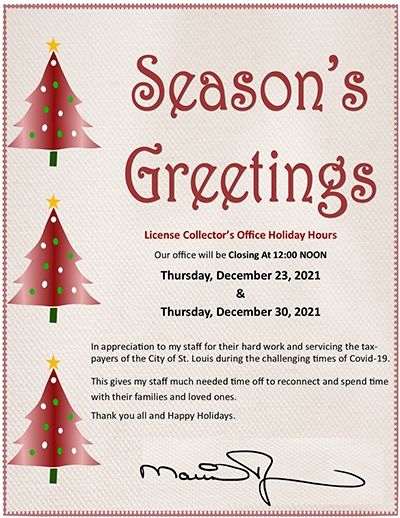 Season's Greetings!
Our office will be Closing At 12:00 NOON
Thursday, December 23, 2021
&
Thursday, December 30, 2021
In appreciation to my staff for their hard work and servicing the taxpayers of the City of St. Louis during the challenging times of Covid-19.
This gives my staff much needed time off to reconnect and spend time with their families and loved ones.
Thank you all and Happy Holidays.
Mavis Thompson
Department:


Office of the License Collector