This article is 6 years old. It was published on January 26, 2016.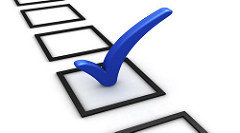 ST. LOUIS -- The City of St. Louis Board of Aldermen voted 24-0 to approve Board Bill 265, an ordinance that puts before City voters the decision whether to retain the 1 percent Earnings Tax levied on those who live or work in the City.
Mayor Slay has signed the bill, which was sponsored by Alderman Stephen Conway and co-sponsored by Cara Spencer and 21 other aldermen.
The Earnings Tax, the rate of which was established in 1959, is the single largest source of City revenue. It accounts for $164 million, or nearly 33 percent of the City's annual general fund budget. For perspective, that's more than the total general fund budget for the Police Department, which has the largest City operating budget ($152M in FY15), or more than the total of the following:
Fire Department: $63.8M
Corrections and Juvenile Detention: $56.3M
Forestry (trimming, weeds, debris): $7.1M
Park Maintenance: $7.6M
Street Maintenance and Repair: $6M
Street and Alley Lighting: $5.8M
Equipment Services (vehicle maintenance and repair): $15M
Other cities, such as: Kansas City, Cincinnati, Cleveland, Columbus, Louisville, New York, Pittsburgh and Philadelphia also impose an Earnings Tax. Without the revenue from the Earnings Tax, the City would be forced to make massive cuts to public safety services, including to fire and police services.
To keep the City's Earnings Tax for five years and $164 million in the City's operating budget, a simple majority of City voters must vote yes to retain the Earnings Tax on April 5, 2016.
The official ballot language reads:
Shall the earnings tax of 1%, imposed by the City of St. Louis, be continued for a period of five (5) years commencing January 1 immediately following the date of this election?
City voters last approved the Earnings Tax in April, 2011, with an 88 percent approval rate.
"Continuing the earnings tax is, without a doubt, absolutely critical to the operations of St. Louis City government, and we must retain the tax in order to provide necessary services to our citizens, businesses, and visitors," President Reed said.
"I fully support placing the Earnings Tax on the April ballot," Comptroller Darlene Green said. "To ensure the uninterrupted continuation of vital city services, taxpayers must vote "yes," as they have in the past."
"This is an election that should bring every City voter to the polls," Mayor Slay said. "It's that important."
The following aldermen joined President Reed in co-sponsoring BB265:
Dionne Flowers
Tammika Hubbard
Christine Ingrassia
Jack Coatar
Kenneth Ortmann
Joseph Vollmer
Thomas A Villa
Larry Arnowitz
Beth Murphy
Carol Howard
Megan E. Green
Donna Baringer
Marlene E Davis
Antonio D French
Jeffrey L Boyd
Joseph Vaccaro
Scott Ogilvie
Shane Cohn
Frank Williamson
Chris Carter
Lyda Krewson
Department:


Office of the Mayor