This article is 6 years old. It was published on October 27, 2016.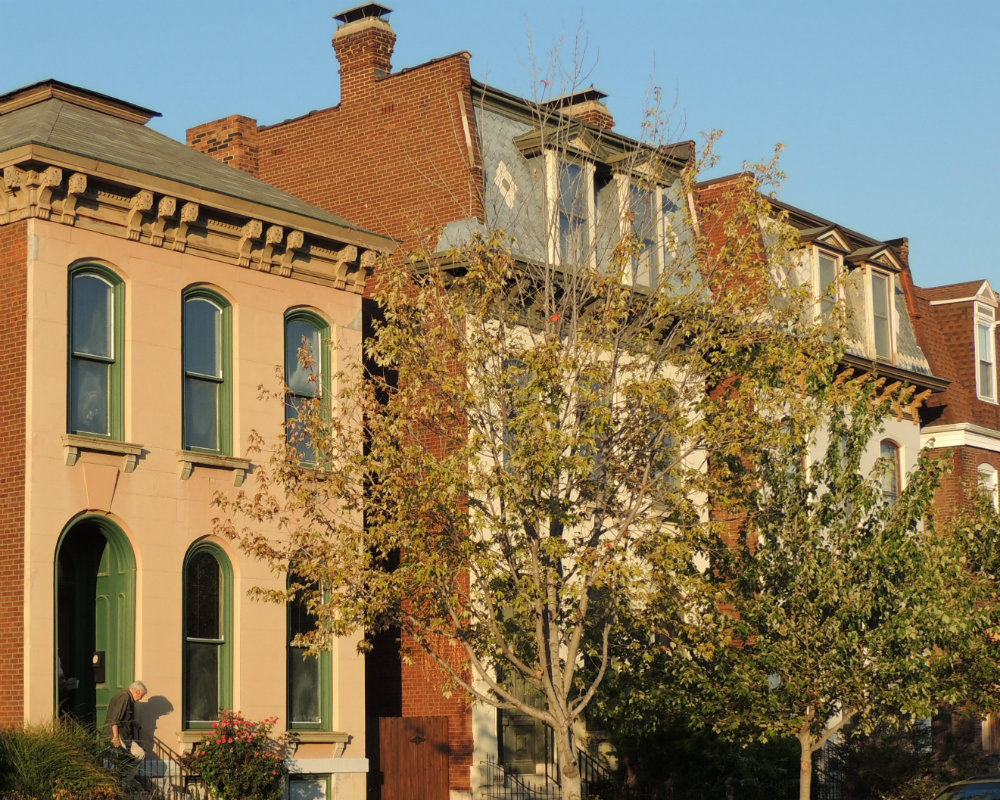 ST. LOUIS -- Federal housing authorities got an up-close look at the plans to transform the Near North Side using a $30 million grant. U.S. Housing and Urban Development (HUD) named the City of St. Louis one of five finalists to receive the prestigious Choice Neighborhoods Implementation Grant. 
HUD administrators conducted a site visit to see the proposed development plan that focuses on health, education, public safety, social services, job training, entrepreneurship, housing and neighborhood enhancements for the Near North Side. 
Mayor Francis Slay was joined by local residents, City departments and project partners, along with State Senator Jamilah Nasheed, Alderman Tamika Hubbard, and Promise Zone Director Erica Henderson. HUD officials toured Preservation Square, Old North, the future home of the National Geospatial-Intelligence Agency (NGA), and sections of the proposed North/South MetroLink alignment. 
"I am very proud of the dedicated team we have assembled in partnership with Urban Strategies and McCormack Baron Salazar. Our residents and stakeholders have put in extraordinary effort and time to design and present the best opportunity for St. Louis to execute an innovative plan that invests in housing, neighborhood, and people," Mayor Slay said. "The Near North Side is a neighborhood with significant need, but extraordinary potential, and I am looking forward to seeing its transformation as it evolves in line with the vision of its residents." 
"HUD's investment in the Near North Side would serve as a catalyst to create another vibrant St. Louis neighborhood," Sandra Moore, President of Urban Strategies, said. "The unity on display for this project reflects the great strides this community has made."
"Choice Neighborhoods would build on the NGA's huge investment in the Near North Side, provide families and children with quality affordable housing, and connect the community to opportunity," Vince Bennett, President of McCormack Baron Salazar, said. "We are very proud to partner with the City on this effort. It's a game changer." 
The City's Near North Side Choice Neighborhood Initiative (http://www.nearnorthsidestl.com/) encompasses Carr and Columbus Square neighborhoods, along with portions of Old North, St. Louis Place and the new home of the Next NGA West intelligence campus. 
This area is uniquely situated to realize the extraordinary potential to create a more sustainable future for residents. More than $1 billion has been invested along the riverfront bordering the Carr and Columbus Square neighborhoods in the past five years. These investments include the $700 million Stan Musial Veterans Memorial Bridge that directly connects I-70 to the neighborhood, as well as the $380 million CityArchRiver effort to connect, invigorate, and expand the Gateway Arch grounds. 
The City's work on Project Connect, along with its designation as an SC2 City, Promise Zone, Preferred Sustainable Community, and Byrne Grantee also provides a strong foundation of partners and support to realize the Transformation Plan. Stakeholders have pledged resources to the Near North Side, and helped the City apply for the Choice Neighborhoods Implementation Grant with more than $2 billion of leverage, an extraordinary reflection of the commitment the City and region have to investing in the Near North Side.
HUD is expected to announce its Choice Neighborhoods Implementation grantees in December.
Department:


Office of the Mayor