Employee Wellness
The City of St. Louis offers an Employee Wellness Program funded through a partnership with BJC
Program Information
2019 Bee-Fit Health Risk Assessment Report
The BeeFit Wellness Program is a partnership between The City of St. Louis and BJC Healthcare and focuses on educating and motivating City of St. Louis employees to live a healthy lifestyle.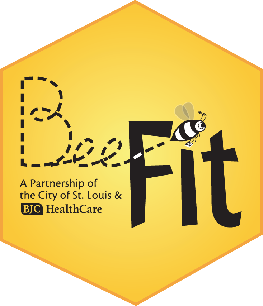 Contact
For more information about the Program, please contact BeeFit Wellness Coordinator, Cathy Hargrove by e-mail at employeewellness@stlouis-mo.gov or by telephone, at 314-622-4849.
Help your Health Through the City Medical Plan
2 comments from people like you have helped us improve this page. Keep the feedback coming!