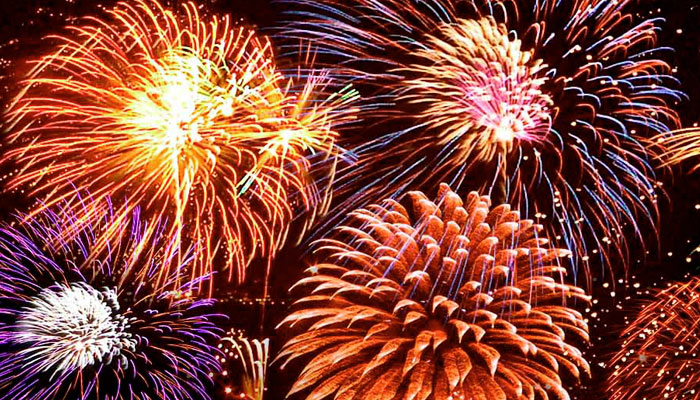 Independence Day is a time for food, fun and fireworks displays! This weekend, many people will be heading out to the Fair Saint Louis celebration in Forest Park, or to one of the many other fireworks displays throughout the area. Community fireworks displays are an excellent way for the entire family to safely enjoy the holiday.
Safety First
Fireworks are illegal in the City of St. Louis, yet more fires and emergency room visit are reported on this holiday than any other. On average, more than 65% of injuries include painful burns to the face, eyes, hands, fingers or legs. Bottle rockets, sparklers, and fireworks some consider to be safe for kids to use were factors in over 1,000 of the reported incidents.
If the use of fireworks is still in your celebration plans, or if you find fireworks are being used near you, The National Council on Fireworks Safety offers these common sense safety tips for using consumer fireworks:
Important Safety Tips
Obey all local laws regarding the use of fireworks.
Know your fireworks;read the cautionary labels and performance descriptions before igniting.
A responsible adult should supervise all firework activities. Never give fireworks to children.
Alcohol and fireworks do not mix. Save your alcohol for after the show.
Wear safety glasses when shooting fireworks.
Light one firework at a time and then quickly move away.
Do not hold a fireworks item in your hand.
Use fireworks outdoors in a clear area;away from buildings and vehicles.
Never relight a "dud" firework. Wait 20 minutes and then soak it in a bucket of water before you discard it.
After purchasing fireworks, always store them in a cool, dry place.
When using fireworks always have a connected hose, bucket of water, or other water source nearby.
Never carry fireworks in your pocket or shoot them into metal or glass containers.
Do not experiment with homemade fireworks.
Dispose of spent fireworks by wetting them down and place in a metal trashcan away from any building or combustible materials until the next day.
Ensure all pets and animals are away from fireworks noise.
With the rise in stress-related disorders affecting American service men and women, pay special consideration to individuals who may be sensitive to loud noises in proximity to your fireworks show.
Pets and Fireworks
We love having our four-legged companions share in the celebration, but loud, crowded fireworks displays are no fun for pets. Keep your best friend safe from the noise in a quiet, sheltered and escape-proof area at home.
It is best to never use fireworks around pets. Aside from causing anxiety, exposure to lit fireworks can result in severe burns and/or trauma to the face and paws. Unused fireworks can also pose a danger. Fireworks can contain potentially toxic elements, including potassium nitrate, arsenic and other heavy metals.
Whatever your weekend plans include, please exercise caution and follow the common-sense guidelines. If you were planning to celebrate with fireworks, or if you find yourself in the company of those who do, one of the impressive fireworks displays around the area might just ensure everyone can have a safe and happy Independence Day.
Explore St. Louis and the St. Louis Post Dispatch offer comprehensive guides to fireworks around town.
Department:


Department of Public Safety


Topic:


Community