This article is 9 years old. It was published on June 25, 2013.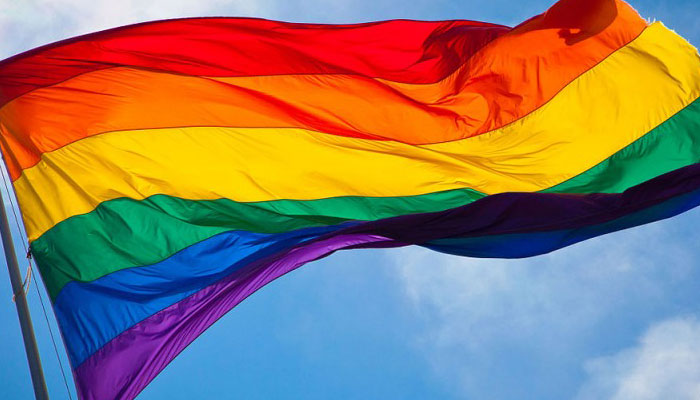 The sixties were rift with civil rights upheaval. Many remember the 1969 Stonewall Riots in New York's Greenwich Village - largely viewed as one of the catalysts for the modern LGBT(Lesbian, Gay, Bi-Sexual, Transgender) rights movement. That same year, St. Louis felt the spark of the civil rights surge which gave rise to St. Louis City's first LGBT rights organization, The Mandrake Society.
Halloween night 1969, in the city of St. Louis, nine men were arrested outside of a local gay bar during a police raid. A municipal ordinance, enacted in 1864, made it illegal for persons of the same sex to dance together or engage in public displays of affection, the law also prohibiting dressing in drag or "masquerading". This law was still on the books until 1989.
The Mandrake Society was started by eight people meeting in a Central West End apartment in April of 1969; however, it was this critical Halloween night that ignited the Mandrake Society's mission. To equalize the status and position of the homosexual with the status and position of the heterosexual by achieving equality under the law, equality of opportunity, and equality in the society of his fellow man, and be eliminating adverse prejudice, both private and official.
This was the first open declaration for LGBT rights in St. Louis. Despite the fact they achieved very little in the way of political reform, The Mandrake Society gave a voice to the LGBT by producing the first St. Louis LGBT publication called Mandrake from 1970-1972.
A torch was lit in the late 60's and early 70's, and 44 years later Pride St. Louis awakens in the light of its history. This is a year of first for Pride St. Louis as the celebration moves into the heart of the city. Pride will call downtown home with a Market St. Parade and Festival around Soldier's Memorial.
St. Louis Mayor Francis Slay said he is happy to welcome the event to downtown. "I am very pleased to welcome Pride St. Louis and our parade to the city's best parade route," Slay said. "I also predict the biggest party Downtown has seen in decades."
Another first this year will be the representation of the military in the parade, ending with a wreath laying ceremony at Soldier's Memorial for those that fell before the "Don't ask, Don't tell" policy was lifted.
St. Louis Pride has awakened to the future: From the first LGBT rights group in 1969 to a front and center presence in downtown 2013!
Getting to Pride:
It is easy to access the festival by taking the MetroLink or MetroBus.
Parking is also available at meters downtown, which are free of charge on weekends. Be sure not to park at reserved meters or in no parking areas.
There are also multiple lots and garages available in the area that are operated by independent companies. The cost to park will vary based on the business owner's discretion.
Accessible ADA parking is available on the northwest side of the festival grounds.
The Parade:
For 2013, the Pride Parade will come down Market Street, starting at 8th Street and ending at 18th Street. This means the parade will pass by the entire festival grounds for the first time.
The parade is starting one hour earlier this year, at11 a.m.Be sure to get a great spot to enjoy the fun!
What to Bring or Leave at Home:
No coolers will be allowed onto the festival grounds.
If you have specific dietary needs or other concerns, we recommend bringing a small, soft-sided lunchbox style container with you.
Large, hard-sided coolers will not be allowed into the grounds.
Please do not bring tents to the festival grounds.
Lawn chairs are welcome.
No weapons or firearms are allowed on the festival grounds.
No glass containers
No outside alcohol
Please do not bring pets.
Saturday, June 29
Bud Light Stage Lineup
12:45 - Pride Idol Winners (Judges' Choice & Audience Choice)
1:10 - CHARIS Women's Chorus
1:45 - Gateway Men's Chorus
2:20 - St. Lou Fringe Presents (Visual Arts)
2:40 - The Glass Cavalry (Band)
3:30 - Pride Royalty Court (Drag Performers)
3:55 - Beggars Carnivale (Visual Arts)
5:00 - Suzanne Westenhoefer (Comedy)
5:15 - Hurricane Ruth (Band)
6:10 - The Teacup Circus (Aerialists)
6:45 - St. Lou Fringe Presents (Visual Arts)
7:00 - Anti-Gravity (Dance)
7:25 - Paper Anchors (Band)
8:10 - Eryn Woods (Special Guest)
9:30 - Andy Bell (Headliner)
Monsanto Stage Lineup
12:15 - Julie Goldman
12:25 - National Anthem by Jessica Rose
12:30 - B.E.L.L.A. (Music)
1:00 - Imperial Court of Many Rivers (Community Organization)
1:10 - Gravity Plays Favorites (Dance)
1:25 - St. Louis Effort For AIDS (Community Organization)
1:35 - Mood Swings (Band)
2:30 - 3 Little Birds 4 Life (Community Organization)
2:40 - Exotic Rhythms (Dance)
3:00 - SAGE Metro St. Louis (Community Organization)
3:30 - Kevin Dodson (Music)
4:15 - Middle Class Fashion (Band)
5:00 - Alzheimer's Association (Community Organization)
5:10 - Josie Lowder (2013 American Idol Contestant)
Sunday, June 30
Bud Light Stage Lineup
1:10 - Dignitary Proclamations
1:35 - Anti-Gravity (Dance)
1:55 - St. Lou Fringe Presents (Visual Arts)
2:10 - Hamburger Mary's Presents (Drag Performers)
2:50 - Summer Osborne
3:30 - Pride 2013 Grand Parade Awards
3:40 - Latrice Royale (Headliner)
4:15 - St. Lou Fringe Presents (Visual Arts)
4:30 - Jessica Sutta (Headliner)
5:15 - Super Majik Robots (Band)
6:15 - Monya (Music)
7:00 - Taylor Dayne (Headliner)
Monsanto Stage Lineup
1:20 - PROMO (Community Organization)
1:25 - Steff Mahan (Music)
2:10 - City of St. Louis Department of Health (Community Organization)
2:20 - Patti & The Hitmen
3:10 - Missouri GSA Network (Community Organization)
3:20 - Dominique Morgan (Music)
4:00 - Exotic Rhythms (Dance)
4:15 - The LGBT Center of St. Louis (Community Organization)
4:25 - Jen Norman (Music)
5:10 - The Woo Daddies (Band)
6:00 - Shannel (Drag)
Department:


OTHER ORGANIZATIONS


Topic:


Equality

Photo Gallery
Element PGIMAGE_01 is undefined in a CFML structure referenced as part of an expression.