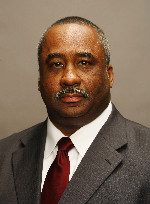 A number of exciting and fun events are planned during the next few weekends in St. Louis. Before I highlight several of the activities on the schedule, I want to mention the fact that June is National Safety Month. Sponsored by the National Safety Council, each week of National Safety Month focuses on a different theme that brings attention to important safety issues. Here's the rundown:
 Week 1: June 1-4       Summertime Safety
Week 2: June 5- 11    Preventing Overexertion
Week 3: June 12-18   Teen Driving Safety
Week 4: June 19-25   Preventing Slips, Trips and Falls
Week 5: June 26-30   On the Road, Off the Phone
 If you would like to read more about National Safety Month and get a few summertime safety tips, visit the National Safety Council's website at http://www.nsc.org/ .
 Listed below are just a few of the events that will take place in St. Louis in the next few days and weeks. I encourage you to stop by and take advantage of all that our great City neighborhoods have to offer. Also, if you haven't visited the City's new website (http://stlouis-mo.gov/ ) I encourage you to do so. On its home page you will find a link to the Calendar of Events. Please feel free to see what activities are coming up and to submit an event that your organization will be holding. See you in the neighborhood!
Good Landlording Series
The June session of the DeSales Community Housing Corporation's Good Landlording Series will feature Mr. Will Jordan, Executive Director for the Metropolitan St. Louis Equal Housing Opportunity Council. Mr. Jordan will speak about fair housing and housing discrimination, important subjects about which every multi-family owner needs to be well informed. The event will take place at Wednesday, June 8 at Five Star Senior Center, 2832 Arsenal. If you are interested in attending, RSVP by June 7 to Jeff Grace at (314) 776-5444, ext. 2.
Healthy Corner Store
The new owner of the corner store at 3430 Itaska (at Alaska) in the Dutchtown neighborhood will be hosting a fun event there on Friday, June 3 from The owner will announce the new name of the store, have taste tests, cooking demonstrations, information on healthy recipes and more. Be sure to stop by, meet the new owner, and find out what delicious foods you can now find at the market. For more information, call Dutchtown South Community Corporation at (314) 352-4865.
Free Outdoor Movie Downtown
The movie "Top Gun" will be shown at Old Post Office Plaza, 8th and Locust, on Friday, June 3 beginning at Dusk as part of the Cinema on the Plaza Series. This free movie series is set for every Friday in June.
Lafayette Square House & Garden Tour
The 42nd Annual Lafayette Square House & Garden Tour will be Saturday, June 4 and Sunday, June 5 from to on both days.  The self-guided walking tour begins at the corner of Lafayette and Mississippi Avenues. For ticket pricing and other details, visit http://lafayettesqr.com/Events/Tour/default.aspx .
Walk / Ride Fun
Area F Council will hold its 9th Annual HIV/AIDS Awareness Walk & Health Expo on Saturday, June 4 at Dwight Davis Park, Lillian & Riverview. Walk registration is $10. The event begins at
Gateway Greening's Tour de Plants Bike Tour is scheduled for Saturday, June 4, departing from 3871 Bell Ave. The tour will last from to  This group-led ride will include visits to Bell Demonstration Garden, City Seeds Urban Farm, and the Tower Grove Farmer's Market (you'll receive help carrying your goodies back to the start). For more details and to register visit http://www.gatewaygreening.org/upcoming-events/tour-de-plants.html
The Susan G. Komen Race for the Cure will be Saturday June 11 in Downtown St. Louis, starting at For details, visit http://www.komenstlouis.org/
Music, Fairs, Festivals
Alderwoman Dionne Flowers, 2nd Ward, is inviting everyone to the Jeff Hardin Performance on Friday, June 3, on the Old Chain of Rocks Bridge, Riverview & Hwy. 270. The fun begins at
The 2011 Route 66 Festival @ Old Chain of Rocks Bridge is scheduled for Saturday, June 4 and Sunday, 5. On Saturday, the festival will run from to and will feature classic cars. On Sunday, the focus shifts to bikes for National Trails Day and to celebrating the 82nd birthday of the Old Chain of Rocks Bridge. Bikers can register from to and then take a scenic ride along the trails in Madison County, IL. Upon returning to the bridge, the riders will be able to enjoy birthday cake and ice cream. The festival ends at on Sunday. For all the particulars of this event, visit http://www.confluencegreenway.org/m-events.php
The Tilles Park Neighborhood Association will host its bi-annual fundraiser, Taste of Tilles, on Saturday, June 4 at Tilles Park, Hampton & Fyler, from to Enjoy fun activities, live music, a washer's tournament, and purchase samples of food from Bruno's, Chris' Pancake and Dining, El Paisano, Biggie's Trattoria Marcella, Pietro's, Bellacino's, LoRusso's Cucina, Stellina Pasta Café, Kreative Kakes, and many more. Read more about it at http://www.tillesparkneighborhood.com/blog/
The St. Stanislaus Picnic will be held rain or shine on Saturday, June 4 and Sunday, June 5 at 1413 N. 20th Street. Enjoy live music, games, Polish beer, food and pastries, and more from on Saturday and to on Sunday. For more information, visit http://www.stanislauskostka.com/
Enjoy a fun-filled evening of art, live music, and a big screen movie outdoors in Franz Park on Saturday, June 4. The Local Artists Fair will go from Then from Bob Case & Steve Vogel will be performing American Roots Music. At Sundown (approximately ) the movie "Back to the Future" will be screened. Franz Park is located at Mitchell & Prather. Visit http://franzpark.org/.
The West End Neighborhood will present its 5th Annual Day in the Park on Saturday, June 4 from to in Marie Fowler Park, Page and Union. Enjoy food, games, music, and more!
The 2011 Riverfront Times Music Showcase – one night, 50+ bands, only $5 – is scheduled for Saturday, June 4. From to enjoy free live music at the Outdoor Stage at 11th and Washington. Your $5 wristband is good for admission to all participating Washington Avenue evening venues until Age restrictions apply. For info and updates visit http://www.riverfronttimes.com/musicshowcase/ 
Carondelet Community Betterment Federation, Inc.'s Concerts in the Park Series returns with the first concert scheduled for Sunday, June 5 in Carondelet Park, Loughborough & I-55, from The Bob Kuban Band is scheduled to perform. For a listing of all the performances set at participating parks in this concert series, visit http://www.ccbf-inc.org/concernts.html
Secound Sojourn is scheduled to perform at Monday, June 6 at South St. Louis Square Park, 7700 block of S. Broadway, as part of Carondelet Community Betterment Federation, Inc.'s Concerts in the Park Series.
The Twilight Tuesday Concerts at the Missouri History Museum at Lindell & DeBaliviere continue this Tuesday, June 7, with Darryl Gerdine's Tribute to the Twin Cities. Musicians from some of the top bands in St. Louis will perform music by The Time, Alexander O'Neal, Sheila E. and Prince. So wear your favorite purple outfit, bring a lawn chair and enjoy the great music. Activities begin at For a complete list of this season's line-up, visit http://www.mohistory.org/ .
The group Swing Set is scheduled to perform at the St. Louis Public Library's "Not So Quiet" Concert at Old Post Office Plaza, 8th & Locust, in Downtown St. Louis on Thursday, June 9 from to The lunchtime concerts will be held every Thursday during June and July. For the line-up of performers, visit http://www.slpl.org (http://www.slpl.org/ ). Note: If it rains, the show will be canceled.
Circus Flora
The air-conditioned, red-and-white big top tent has returned to Grand Center for Circus Flora. The 25th season production is "Vagabond Adventures," being performed now through June 26. Ticket prices range from $8 - $44. For more details, visit http://www.circusflora.org/.
Shakespeare Festival St. Louis
The Shakespeare Festival St. Louis' presentation of The Taming of the Shrew is being performed now through June 19 in Shakespeare Glen in Forest Park, near the St. Louis Art Museum. Performances are at For more details, visit the SFSL website at http://www.shakespearefestivalstlouis.org/ .
Make Your Reservations Now
The talented OLStars theater group from Our Lady of Sorrows Parish will present its cabaret-style musical rendition of "The Sensational 70s Show" on Thursday, June 23; Friday, June 24; and Saturday, June 25 at as well as Sunday, June 26 at This will be a fun-filled musical that will have you singing along and tapping your toes the whole time. The production will take place at Our Lady of Sorrows Parish Hall, 5050 Rhodes Avenue. This year, tickets are only $5 for all ages. You can call to place reservations starting June 8 with Connie at 799-1858 Monday through Friday. After June 22, plan on getting your tickets at the door.
NIXLE
The Department of Public Safety's City Emergency Management Agency (CEMA) provides free emergency alert service through Nixle (http://www.Nixle.com/). When you register for the service, you will receive our informative and timely text messages on your cell phone and/or as emails on your computer. Visit the Nixle website and sign up for the free service today. If you have any comments about the service, please let me know.
Will you be having an event in your neighborhood that we can support? If so, you may email the information about it to me at brysonc@stlouiscity.com or to Cathy Smentkowski at smentkowskic@stlouiscity.com for consideration of noting it in the Spotlight or you may post it on the City's Calendar of Events.
And remember, if you see something in the neighborhood that just doesn't look right, REPORT IT!
Charles Bryson
Director of Public Safety
City of St. Louis