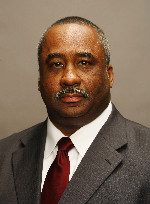 There are a number of entertaining neighborhood activities on the calendar for the upcoming days and weeks in St. Louis.  Before I highlight a few of them, though, I want to take a moment to encourage all of the parents who are reading this to make reading a fun part of your child's summer.  Now that there's time to read for the pure enjoyment of reading, your son or daughter may discover a favorite genre or author.  One of your neighborhood activities this week may be to visit your nearest public library with your child, make sure his or her library card is up to date, and borrow a few books.  According to The Strong Minds Project, reading five books during the summer prevents learning loss and helps prepare a child for the next academic year.  Introduce your child to the books you enjoyed as a child, then let the discussion go from there.  Happy reading!
I also want to take this opportunity to underscore the need to be careful in the extreme temperatures that are being predicted for the upcoming week.  Be sure to check on your elderly family members and neighbors to make sure they're OK.  When you are out and about and at events, stay hydrated, wear light weight clothing, and seek a cool spot if necessary.  Have fun, but take care.
Listed below are just a few of the events that are coming up in St. Louis.  I encourage you to take advantage of all that our great City neighborhoods have to offer.  Also, if you haven't visited the City's new website stlouis-mo.gov (http://stlouis-mo.gov/), I encourage you to do so.  On our home page you will find a link to the Calendar of Events.  Please feel free to see what activities are coming up and to submit an event that your organization will be holding.  The listing is free.  See you in the neighborhood!
Art Exhibit Openings
An art exhibit benefiting Stray Rescue of St. Louis will open with a reception at 6 p.m. Friday, July 15 at the Saint Louis University Museum of Art, 3663 Lindell Blvd.  Through paint, sculpture and photography the artists participating in Urban Wanderers worked to capture the very essence of the pit bulls in the care of Stray Rescue, underscoring the fact that strays given a second chance can make wonderful pets.  The artwork will be available for purchase through www.blacktie-missouri.com/auctions.  The show will be on view through Sunday, Aug. 28. 
Craft Alliance's 2011 Biennial Faculty Exhibition will open with a free public reception from 6 – 8 p.m., Friday, July 15, at Craft Alliance, 6640 Delmar.  Come see the textile, ceramic and metalsmithing creations of the Craft Alliance instructors, who are also practicing artists themselves.  The show will be on view through Sunday, Aug. 14.  For more information about Craft Alliance, go to http://www.craftalliance.org/. 
Belas Artes Open House
Everyone is invited to stop by the Belas Artes Multicultural Center and Art Gallery Open House on Friday, July 15 from 6 – 9 p.m.  The Center is located at 1854 Russell in the McKinley Heights neighborhood.  Enjoy visual art performances, music, dancing and more.  Visit their website for additional details:  http://www.belasartes-stl.org/.
Celebrate St. Louis Summer Concerts
Mark your calendar for the Celebrate St. Louis Summer Concerts.  Due to the high water level of the Mississippi River causing flooding on Leonor K. Sullivan Boulevard, the concerts will take place by Soldiers' Memorial, 13th and Chestnut, from 6 – 11 p.m. nightly, Friday, July 15 and Saturday, July 16 and the following weekend on July 22 and 23.  Bell Biv Devoe will be featured on the 15th and Gavin Degraw will headline on the 16th.  To find out more about this concert series, visit http://www.celebratestlouis.org/.
Paddle with your Pooch
The 8th Annual Paddle with your Pooch boat race will be held Sunday, July 17 at the Boathouse in Forest Park, starting at 1 p.m.  This is a really fun event whether you're a participant or spectator.  So make a note to stop by on the 17th.  Visit the Boathouse website for all the particulars: https://www.boathouseforestpark.com/paddle-with-your-pooch.php.
Black Film Festival
St. Louis' first Black Film Festival will be at the landmark Tivoli Theater July 18 – 19 starting at 3:30 p.m.  The film festival will feature music videos, short films, animated shorts, short documentaries and full length films from local and regional independent African-American filmmakers.  Ticket prices start at $6.50 and up for each movie and can be purchased at the Tivoli Theater's box office, 6350 Delmar Blvd.  For more information, call (314) 583-0422.
Concerts in Parks
Each Sunday through July 31, the Compton Heights Concert Band will perform in Francis Park, Eichelberger & Donovan, starting at 7:30 p.m.  Bring a lawn chair, snacks and enjoy.
Each Monday through Aug. 1, the Compton Heights Concert Band will perform in Tower Grove Park, S. Grand and Magnolia, starting at 7:30 p.m.  Invite your family, neighbors and friends to come along and enjoy the performance.
Each Wednesday through Aug. 17, the O'Fallon Park Jazz Concert Series will take place in O'Fallon Park by the Boathouse, starting at 6 p.m. Bring food and drink and enjoy the shows in the company of your friends and neighbors.
The concert series in Carondelet Park continues on Sunday, July 17 with a performance by "Fanfare." The concert will run from 6 to 8 p.m.
If you enjoy Bluegrass music, then you'll want to be at BellerivePark, 5600 S. Broadway on Monday, July 18 to hear the "River Rats."  The concert starts at 7 p.m.
Wednesday Night Out
The Downtown CID and Alive Magazine are inviting everyone to participate in Wednesday Night Out – the Downtown-wide Happy Hour, from 5 – 7 p.m. every Wednesday night through August.  More than 20 Downtown bars and restaurants are participating and offering drink and appetizer specials.  Invite your friends and co-workers to join you for some fun after work.
Art Sale
St. Louis ArtWorks is having a sale.  The 2011 Summer Final Sale will take place Thursday, July 21 from 11 a.m. to 1:30 p.m. at Ranken Technical College, in the Mary Ann Lee Building, 1313 N. Newstead.  St. Louis ArtWorks' talented teens have been working hard, and they can't wait to show and sell their artwork.  You'll have selections from handmade prints and cards, buttons, handcrafted furniture and more.  For more information, visit http://www.stlartworks.org/.
Downtown Concert
The Blues group "Alvin Jett and Phat Noiz" is scheduled to perform at the St. Louis Public Library's "Not So Quiet" Concert at Old Post Office Plaza, 8th & Locust, in Downtown St. Louis on Thursday, July 21 from Noon to 1 p.m.  The lunchtime concerts will be held every Thursday during July.  For the line-up of performers, visit http://www.slpl.org/ .  Note:  If it rains, the show will be canceled.
Concert at Union Station
Every third Thursday of the month from now through September, a concert will be held on the Lake Stage at Union Station in Downtown St. Louis.  Activities will take place between 5 and 8:30 p.m.  The group Baker-McClaren is scheduled to perform.  Invite your friends to join you for this fun evening.
Thursdays @ The Intersection
Every Thursday through August, you can catch live music and a movie from 6 – 10 p.m. in Strauss Park, Grand and Washington, as part of Thursdays @ The Intersection.  On Thursday, July 21 Bob Reuter's Alley Ghost will perform, followed by the movie "The Outsiders." Music will begin at 6 p.m. and the movie will begin at dusk, around 8:30 p.m.  For all the details, visit http://www.grandcenter.org/.
Save the Date
July 23 – Movie in Benton Park
July 24 – Concert in Ivory Perry Park
Note:  The Fabulous Flamingo Festival that had been scheduled for Saturday, July 16 at Citygarden in Downtown St. Louis has been rescheduled to Sept. 10. 
NIXLE
The Department of Public Safety's City Emergency Management Agency (CEMA) provides free emergency alert service through Nixle (http://www.Nixle.com/).  When you register for the service, you will receive our informative and timely text messages on your cell phone and/or as emails on your computer.  Visit the Nixle website and sign up for the free service today.  If you have any comments about the service, please let me know.
Will you be having an event in your neighborhood that we can support?  If so, you may email the information about it to me at brysonc@stlouiscity.com or to Cathy Smentkowski at smentkowskic@stlouiscity.com for consideration of noting it in the Spotlight or you may post it on the City's Calendar of Events.
And remember, if you see something in the neighborhood that just doesn't look right, REPORT IT!
Charles Bryson
Director of Public Safety
City of St. Louis