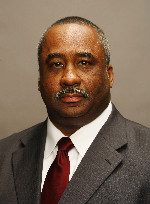 Something great is always happening in St. Louis, and the upcoming events on the calendar for the days and weeks ahead in St. Louis are perfect examples of why the City is a great place to live, work and raise a family. Before I highlight a few of these events, however, I want to take a moment to pass along a bit of timely St. Louis history. The City of St. Louis was named for Louis IX (Saint Louis), patron saint of Louis XV, King of France at the time of the founding of the City. The feast of Saint Louis is celebrated on Aug. 25 in observance of his death on that date in 1270. This coming Thursday will provide an opportunity to reflect on the City's history and accomplishments since its founding in February 1764 as a fur trading post. Have a happy "Saint Louis Day."
Listed below are just a few of the events that are coming up in St. Louis. I encourage you to take advantage of all that our great City neighborhoods have to offer. Also, if you haven't visited the City's new website stlouis-mo.gov ( http://stlouis-mo.gov/ ), I encourage you to do so. On our home page you will find a link to the Calendar of Events. Please feel free to see what activities are coming up and to submit an event that your organization will be holding. The listing is free. See you in the neighborhood!
Baden Taste Festival 2011
The Baden neighborhood's 3rd Annual Baden Taste will be held Saturday, Aug. 20 at David Hickey Park, located at 8700 North Broadway. The event is free to the public. Activities will include a parade, car show, battle of the bands, BBQ battle, live entertainment, kids zone, petting zoo, food and information booths and more. Please bring your lawn chair and enjoy the festivities from to
Missouri Black Expo
The 20th Annual Missouri Black Expo will be held at America's Center on Saturday, Aug. 20 and Sunday, Aug. 21. In celebration of this huge milestone, the theme for this year's Expo is "A 20 Year Celebration of Hope." Highlights include a Career Fair featuring some of St. Louis' largest employers, the Health Fair, the much-anticipated MBE Music Fest featuring Johnny Gill and an appearance by Gospel Legend Yolanda Adams. The Expo will also feature a youth Symposium to help combat teen violence. The hours will be on Saturday and on Sunday. For ticket information and a complete schedule of events, visit http://www.missouriblackexpo.com/
St. Louis Black Pride 2011
The St. Louis Black Pride 2011 celebration is this weekend, Aug. 19 – 21, with a number of workshops, panel discussions and fun activities planned. The weekend will culminate with the St. Louis Black Pride Festival from on Sunday, Aug. 21 in Benton Park, located at Jefferson and Arsenal. For a complete schedule of events, visit http://www.st-louisblackpride.org/ .
Downtown Restaurant Week
More than 25 of Downtown's finest dining establishments will offer a special three-course dinner promotion for a fixed price of $25 per person, plus tax and tip. Simply visit the participating restaurant of your choice and mention the Downtown Restaurant Week promotion to get the special dinner at the fixed price. The event supports Operation Food Search. The promotion runs from each day of Downtown Restaurant Week, which is Aug. 22 – 28, 2011. For more information, visit http://www.downtownrestaurantweek.net .
MSD "Be Heard" Public Hearings
The Metropolitan St. Louis Sewer District has scheduled six public hearings regarding its latest rate proposal. At each hearing, MSD staff will review the proposal in detail and answer questions from the public. MSD Rate Commissioners will be attendance to hear the public's comments. The next "Be Heard" public hearing scheduled to be held in the City of St. Louis will be Wednesday, Aug. 24 from at Herbert Hoover Boys & Girls Club, located at 2901 North Grand.  For more information, visit http://www.stlmsd.com/ or call (314) 768-6200.
Concerts in Parks
The Soulard Business Association has created a concert series at Soulard Market Park, located at Lafayette and 9th Streets. The series will run the third Saturday of Aug., Sept. and October. The concerts will take place from The inaugural concert will be Aug. 20, and the very entertaining Kim Massie is scheduled to perform. The concerts are free and guests are encouraged to bring their own snacks.
The concert series in Carondelet Park ends on Sunday, Aug. 21 with a Jazz performance by "Cornet Chop Suey." The concert will begin at
Wednesday Night Out
The Downtown CID and Alive Magazine are inviting everyone to participate in Wednesday Night Out - the Downtown-wide Happy Hour, from every Wednesday night through August. More than 20 Downtown bars and restaurants are participating and offering drink and appetizer specials. Invite your friends and co-workers to join you for some fun after work.
Thursdays @ The Intersection
Every Thursday through August, you can catch live music and a movie from in Strauss Park, Grand and Washington, as part of Thursdays @ The Intersection. Music will begin at and the movie will begin at dusk, around For all the details, visit http://www.grandcenter.org/ .
St. Louis Bluesweek
Our hometown's annual celebration of St. Louis Blues Artists will kick off with the St. Louis Bluesweek Festival on Friday, Aug. 26 and Saturday, Aug. 27. The Festival, featuring outdoor concerts, will take place on Washington Avenue at 6th Street in Downtown St. Louis. Hours: on Friday and on Saturday. The 10-day Blues music festival will also include panel discussions, workshops, two nights of the "Soulard Blues Cruise" and more. For a complete schedule of St. Louis Bluesweek events, visit http://www.stlbluesweek.com/ .
Breakfast for Bikers
Do you enjoy riding your bicycle to work Downtown? If so, then you need to know about Trailnet's Breakfast for Bikers series that will run through October. On the last Friday of every month, break for coffee with fellow bikers at the Downtown Bicycle Station, 1011 Locust Street, from 7 a.m. to 9 a.m. While you're there on Aug. 26, be sure to check out the amenities available at the Bicycle Station.
Movie Night in BotanicalHeights
Do you love watching movies outdoors under the stars? The 17th Ward is sponsoring "Up: Botanical Heights Summer Movie Night" on Friday, Aug. 26 starting at , at Blaine and Thurman. Invite your neighbors, bring lawn chairs and enjoy a great movie.
LouFest
Are you going to join with the thousands of music fans from the across the country who will descend on St. Louis for the 2nd Annual LouFest Music Festival in Forest Park, Central Field on Saturday, Aug. 27 and Sunday, Aug. 28? The all-ages event will feature 18 national and local bands on two stages, great food, cool retail, and a greening effort that includes recycling, composting, free valet bike parking, and a refillable water station. Activities also include the Kids Village, filled with music, magic, and kid-friendly food, a rock climbing wall and more. For ticket information, visit http://www.loufest.com/ .
Festival of Nations
Tower Grove Park at Grand and Arsenal is the place to be for our region's premier multicultural celebration, the Festival of Nations on Saturday, Aug. 27 and Sunday, Aug. 28. The Festival will feature more than 40 ethnic food booths, non-stop dance and music, arts and crafts, and an international bazaar with unique gifts from around the world. Admission is free. Hours: on Saturday and on Sunday. For more information, visit http://www.festivalofnationsstl.org/ .
Loft History Workshop
Did you know that the Knickerbocker Lofts building at 13th and Washington was once the home of a saddlery company and a billboard of a horse adorned the roof? Would you be interested in discovering the history of other Loft District buildings? Then Loft History 101 may be the perfect workshop for you. It will take place on Saturday, Aug. 27 at at the Missouri History Museum Library and Research Center, 225 S. Skinker Blvd. Cost is $10 per person and reservations are required. Call (314) 746-4510.
Race for a Child
Gene Slay's Boys' Club of St. Louis in the historic Soulard Neighborhood will be holding its annual Race for a Child 5K Run/Walk on Saturday, August 27. The 5K Run/Walk will step off at from the Club at 2524 S. 11th Street (corner of 11th and Sidney). The Kid's ½ mile race will begin at Race Day entry fee is $25. All proceeds will benefit children. For all the details, call Larry Liszewski at (314) 302-9470.
Nominations are Open for the Grow St. Louis Contest
What would your favorite St. Louis non-profit do with up to $15,000? Monsanto is pledging to help St. Louis grow by awarding $15,000, $10,000, and $5,000 awards to local projects. Visit http://www.stlgrown.com/ anytime between now and Sept. 15 and submit in 300 words or less how your non-profit and project will help (or is helping) grow St. Louis. The public will then be able to vote on the projects between Sept. 26 and Oct. 16. Winners of each prize will be announced on Oct. 24. Start thinking about a worthy project today and help that organization grow.
Save the Date
Aug. 26 – Opening of "The Guys," a play based on a true story of an NYC firefighter during the events of Sept. 11th
Aug. 27 – 2nd Annual Gateway Arch Riverfront Corvette Show
Aug. 27 – 2011 Liberation Revolution Festival, Stray Rescue
Aug. 30 – Twilight Tuesday Concert Series resumes at the Missouri History Museum
Aug. 31 – Breakfast for Bikers, Central West End
Sept. 2 – 5 – Gateway Cup Races in various neighborhoods
Sept. 3 – 4 – Big Muddy Blues Festival
Sept. 3 – Race For Refuge 5K, Tower Grove Park
Sept. 3 – Forest Park Southeast Neighborhood Yard Sale
Sept. 5 – Labor Day Parade
Sept. 8 – Firefighters Candlelight Vigil
Sept. 10 – The Great Fire Engine Parade & Rally
NIXLE
The Department of Public Safety's City Emergency Management Agency (CEMA) provides free emergency alert service through Nixle (http://www.Nixle.com/ ). When you register for the service, you will receive our informative and timely text messages on your cell phone and/or as emails on your computer. Visit the Nixle website and sign up for the free service today. If you have any comments about the service, please let me know.
Will you be having an event in your neighborhood that we can support? If so, you may email the information about it to me at brysonc@stlouiscity.com or to Cathy Smentkowski at smentkowskic@stlouiscity.com  for consideration of noting it in the Spotlight or you may post it on the City's Calendar of Events.
And remember, if you see something in the neighborhood that just doesn't look right, REPORT IT!
Charles Bryson
Director of Public Safety
City of St. Louis