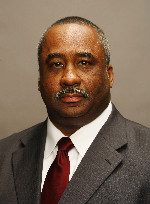 A number of exciting events are on the calendar for the upcoming days and weeks in St. Louis. Before I highlight a few of them, though, I want to take a moment to stress the importance of being in school on the first day and every day school is in session. The St. Louis Public Schools and a number of public charter schools will begin the new school year on Monday, Aug. 15. Each school day is an opportunity to learn something new, improve oneself and prepare for a good future. Don't let your children or grandchildren miss the chances that are available to them. We as a society must encourage our young people to follow their dreams, to use their talents, and to make their mark on the world. Everyone can make a difference in the life of another person. Choose to make a difference in the life of a youngster.
Listed below are just a few of the events that are coming up in St. Louis. I encourage you to take advantage of all that our great City neighborhoods have to offer. Also, if you haven't visited the City's new website stlouis-mo.gov ( http://stlouis-mo.gov/ ), I encourage you to do so. On our home page you will find a link to the Calendar of Events. Please feel free to see what activities are coming up and to submit an event that your organization will be holding. The listing is free. See you in the neighborhood!
St. Louis Filmmakers Showcase
The 11th Annual St. Louis Filmmakers Showcase will be held from Aug. 13 – 18 at the Tivoli, at 6350 Delmar in the Delmar Loop. This year's showcase includes seven feature films made in St. Louis, plus many short films by gifted individuals in the St. Louis metropolitan area. For all the details, visit http://www.cinemastlouis.org/ .
Wounded Warrior Run
The Semper Fi Society is sponsoring the First Annual Wounded Warrior 5K Run / 1 Mile Dog Walk on Saturday, Aug. 13 at in Carondelet Park, by the Boat House. Proceeds will benefit wounded veterans. For more information, go to http://www.stlmarines.org/ .
Da Vinci Machines Exhibition
The Da Vinci Machines Exhibition is now open at Bank of America Plaza, 800 Market Street, in Downtown St. Louis. This Saturday and Sunday, Aug. 13 and 14, you will not only be able to explore the sixty machines on display, but you also will have a chance to meet "Leonardo" in person from to For more info and tickets, visit http://www.DaVinciExhibitSTL.com/ .  
Amnesty Project
Better Family Life is once again hosting an Amnesty event as part of its Family Week Celebration. If you or someone you know has an outstanding misdemeanor warrant, it can be processed at the event. For the convenience of City residents, one of the Amnesty Project locations is St. Louis Community College at Forest Park, in the Theatre, 5600 Oakland Avenue, on Saturday, Aug. 13 from to There will be a $10 processing fee. For more information, call (314) 746-0760.
Carnival 2011
Community Renewal and Development Inc. will present the 5th Annual Community Development Carnival on Saturday, Aug. 13 in DeSoto Park, 20th & Carr, from to Activities will include bingo with prizes for seniors, free school supplies, information booths, face painting, Wii Challenge and more. For additional details, call (314) 289-9900.
Für Elise Exhibit Opening
The new exhibit at White Flag Projects, 4568 Manchester Avenue, is a creative and enchanting show featuring items crafted from fur-brushings. For anyone who lives with a companion animal, you know that clumps of hair on the sofa and carpet are part of the joy of pet ownership. Family pets and their people are invited to the opening reception for Für Elise from to on Saturday, Aug. 13. The display will remain through Aug. 22. For all the particulars, visit http://www.whiteflagprojects.org/  or call (314) 531-3442.
CliftonHeights Neighborhood 3K Run/Walk
The 2nd Annual Clifton Heights Neighborhood 3K Run/Walk will be held Saturday, Aug. 13. Race day registration will begin at at Mason School, Southwest and Sulphur. The Walk/Run will begin at and Kids Run around Clifton Park will start at Proceeds will benefit the Clifton Heights Neighborhood Association. For more details, visit http://www.stlouistrackclub.com/ .
Moonlight Ramble
The Annual Moonlight Ramble will take place on Saturday, Aug. 13. The event will begin and end at Soldiers' Memorial Plaza on Market Street in Downtown St. Louis. Registration is required for participation. You may pre-register online at http://www.moonlightramble.com/ . Costs are $30 adults, $15 scouts and $10 for children under 12. Moonlight Ramble activities will run from to You don't want to miss this opportunity to ride the night under the Full Moon.
Concerts in Parks
The Arts Council of Lafayette Park is sponsoring a free concert in Lafayette Park on Saturday, Aug. 13, at the Gazebo near Mississippi and Lafayette Streets. The Funky Butt Brass Band is scheduled to perform from Bring your picnic goodies, spread out and enjoy the music. For more information, visit http://www.lafayettepark.org/ .
The concert series in Carondelet Park continues on Sunday, Aug. 14 with a performance of Country Western music by "The Palominos." August concerts begin at
If you haven't had a chance to stop by the O'Fallon Park Jazz Concert Series, this Wednesday, Aug. 17 will be your last chance to do so this season. Kim Massie will take the stage in O'Fallon Park by the Boathouse, starting at Invite your friends, bring your favorite food and beverages, and enjoy the show.
The Soulard Business Association has created a concert series at Soulard Market Park, located at Lafayette and 9th Streets. The series will run the third Saturday of Aug., Sept. and October. The concerts will take place from The inaugural concert will be Aug. 20, and the very entertaining Kim Massie is scheduled to perform. The concerts are free and guests are encouraged to bring their own snacks.
MSD "Be Heard" Public Hearings
The Metropolitan St. Louis Sewer District has scheduled six public hearings regarding its latest rate proposal. At each hearing, MSD staff will review the proposal in detail and answer questions from the public. MSD Rate Commissioners will be attendance to hear the public's comments. The first of the "Be Heard" public hearings is scheduled for Tuesday, Aug. 16 from at The Engineers Club of St. Louis, located at 4359 Lindell Blvd. For more information, visit http://www.stlmsd.com/ or call (314) 768-6200.
Wednesday Night Out
The Downtown CID and Alive Magazine are inviting everyone to participate in Wednesday Night Out - the Downtown-wide Happy Hour, from every Wednesday night through August. More than 20 Downtown bars and restaurants are participating and offering drink and appetizer specials. Invite your friends and co-workers to join you for some fun after work.
Thursdays @ The Intersection
Every Thursday through August, you can catch live music and a movie from in Strauss Park, Grand and Washington, as part of Thursdays @ The Intersection. Music will begin at and the movie will begin at dusk, around For all the details, visit http://www.grandcenter.org/ .
Concert at Union Station
Kim Massie is scheduled to perform Thursday, Aug. 18 at Union Station, as part of the Concert Series at Union Station's Lake Stage. The event will take place between 5 and
Prostate Cancer Walk
For the ninth consecutive year, the Empowerment Network Inc. is partnering with the 100 Black Men of Metropolitan St. Louis to host the Prostate Cancer Survivors and Awareness Walk, which will take place Saturday, Aug. 20 beginning at at Kiener Plaza in Downtown St. Louis. The walk will follow a two-mile route, ending at America's Center where participants will receive free admission to the Missouri Black Expo. To register for the Walk, visit www.100blackmenstl.org or http://www.pcswstl.org. The registration fee is $20, and the deadline to register is Aug. 17. For more information, call (314) 385-0998.
Missouri Black Expo
The 20th Annual Missouri Black Expo will be held at America's Center on Saturday, Aug. 20 and Sunday, Aug. 21. In celebration of this huge milestone, the theme for this year's Expo is "A 20 Year Celebration of Hope." Highlights include a Career Fair featuring some of St. Louis' largest employers, the Health Fair, the much-anticipated MBE Music Fest featuring Johnny Gill and an appearance by Gospel Legend Yolanda Adams. The Expo will also feature a youth Symposium to help combat teen violence. The hours will be on Saturday and on Sunday. For ticket information and a complete schedule of events, visit http://www.missouriblackexpo.com/ .  
Nominations are Open for the Grow St. Louis Contest
What would your favorite St. Louis non-profit do with up to $15,000? Monsanto is pledging to help St. Louis grow by awarding $15,000, $10,000, and $5,000 awards to local projects. Visit http://www.stlgrown.com/ anytime between now and Sept. 15 and submit in 300 words or less how your non-profit and project will help (or is helping) grow St. Louis. The public will then be able to vote on the projects between Sept. 26 and Oct. 16. Winners of each prize will be announced on Oct. 24. Start thinking about a worthy project today and help that organization grow.
Save the Date
Aug. 22 – 28, Downtown Restaurant Week
Aug. 25 – start of Bluesweek
Aug. 25 – New ward boundaries go into effect on this day
Aug. 26 – Breakfast for Bikers, Downtown Bicycle Station
Aug. 27 & 28 – LouFest in Forest Park
Aug. 27 – Festival of Nations, Tower Grove Park
NIXLE
The Department of Public Safety's City Emergency Management Agency (CEMA) provides free emergency alert service through Nixle (http://www.Nixle.com/ ). When you register for the service, you will receive our informative and timely text messages on your cell phone and/or as emails on your computer. Visit the Nixle website and sign up for the free service today. If you have any comments about the service, please let me know.
Will you be having an event in your neighborhood that we can support? If so, you may email the information about it to me at brysonc@stlouiscity.com or to Cathy Smentkowski at smentkowskic@stlouiscity.com  for consideration of noting it in the Spotlight or you may post it on the City's Calendar of Events.
And remember, if you see something in the neighborhood that just doesn't look right, REPORT IT!
Charles Bryson
Director of Public Safety
City of St. Louis