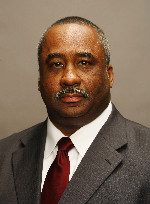 Many fun and exciting events are on the calendar for this coming weekend and next weekend.  Before I highlight some of them, though, I want to take this opportunity to give a "tip of the cap" to our Police Officers and Emergency Medical Services personnel in honor of "National Police Week 2011" and "EMS Week" which will be observed from May 15 – 21.  Police and emergency medical personnel who are the first to respond to crime scenes and other incidents put their lives on the line every day and make split-second decisions that save lives.  Thank you for the vital public service you provide.

Listed below are several of the events that will be held in St. Louis in the next few days and weeks.  I encourage you to stop by and take advantage of all that our great City neighborhoods have to offer.  Also, if you haven't visited the City's new website (http://stlouis-mo.gov/) I encourage you to do so.  On its home page you will find a link to the Calendar of Events.  Please feel free to submit an event and to see what activities are coming up.  See you in the neighborhood!

Downtown Beautification

Volunteers from Urban Roots, a collaborative of the City Parks Department, Operation Brightside, Flora Conservancy, Gateway Greening and The Partnership for Downtown St. Louis, will be participating in their annual planting to beautify Downtown on Friday, May 13 and Saturday, May 14.  The volunteers will be planting on Market Street at Kiener Plaza in Downtown St. Louis, starting at 9 a.m.

Old North Home Grown Festival & House Tour

This year's Old North St. Louis House & Community Tour is expanding to include a street festival that will celebrate and highlight locally produced foods, goods, and services.  The tour will take place this Saturday, May 14 from 10 a.m. to 4 p.m.  Tickets are available in advance for $10 at the Old North St. Louis Restoration Group Office, 2700 N. 14th Street or online at www.ONSL.org/buy-stuff/.  For more information, call (314) 241-5031.


Tour de Grove  

Tour de Grove, one of the highest profile, professional cycling events in the U.S. will be held this weekend in St. Louis.  On Friday evening, May 13 racers will light up the streets of Mid Town Alley for the Mid Town Alley Grand Prix.  On Saturday, May 14 the main event, the Tour de Grove, will take place.  The day will begin with a 5K run, amateur bicycle races, children's bike races and a USA Paralympic Hand Cycling Criterium.  The action will continue into the evening with a nighttime competition.  Then on Sunday, May 15, racing will resume for another full day of action at the South St. Louis Dutchtown Classic Criterium.  For a complete listing of all the weekend activities and race routes, visit http://www.tourdegrove.com/.

While you are in The Grove on Saturday, be sure to visit The Better Block project on Manchester between Boyle and Tower Grove.  Mayor Francis G. Slay's Vanguard Cabinet and the Grove CID will be hosting the Better Block event from 10 a.m. to 6 p.m. in which boarded up storefronts will be transformed into colorful vibrant storefronts, at least for the day.


Lindell House Tour

For the first time in 20 years, the graceful mansions of Lindell Boulevard will be on tour with the Central West End Association.  The Lindell House Tour will be held on Saturday, May 14 from 9 a.m. to 5 p.m. and will feature at least six houses and gardens.  It's a self-guided tour or shuttle buses will be available.  Parking will be available on Lindell at the History Museum and at Washington University.  For tickets, visit www.theCWE.org/or call (314) 367-2220.   


Macklind Days Festival

The 3rd annual Macklind Days Festival will be held this Saturday, May 14 from 11 a.m. to 8 p.m. on Macklind Avenue between Devonshire and Nottingham in the Southampton neighborhood.  Enjoy live music, food, unique vendors, street entertainment and children's activities.  Come out and enjoy the fun!  For more details, visit http://www.macklindbd.com/.


Walk / Run / Pedal Fun

If you enjoy getting a little exercise while helping a worthy cause, there are a number of events this weekend that you should know about it.  The Benton Park 5K and Kids Fun Run will benefit Trailnet and the Benton Park Neighborhood Association.  The 5K will start at 9 a.m.  The Kids Fun Run will start at 10 a.m. and the festival being held in conjunction with it runs from 9:15 a.m. to 11:30 a.m. All at Benton Park, South Jefferson Avenue and Arsenal Street.  For info, visit http://www.bpnastl.org/20115k

The American Heart Association's St. Louis Start! Heart Walk will take place from 8 a.m. to Noon at Busch Stadium in Downtown St. Louis.  For registration information, call (314) 692-5661 or log on to http://www.metrostlouis-heartwalk.org/.

Pedal the Cause, an organization that provides funding for cancer research, will be holding a special Pedal with the Pros training ride on Saturday, May 14.  Registration begins at 8:30 a.m.  Riders will have the option to participate in a 10- or 20-mile ride, both of which will start at 9:30 a.m. from the Commerce Bank parking lot, 4019 Chouteau Avenue in The Grove neighborhood.  For all the particulars, visit http://www.pedalthecause.org/.

Neighborhood Tours

The St. Louis Hills Neighborhood Association has scheduled several dates for St. Louis Hills Walking Tours.  Dates include this Saturday, May 14, next Saturday, May 21 and due to demand they've added May 19 as well.  For ticket information and more details, visit http://stlhills.com/.


The Southwest Gardens Home & Sustainable Lifestyles Tour will be this Sunday, May 15, starting at 1 p.m.  You may pick up the tour map at 4950 Southwest Avenue.  For more details, visit http://www.southwestgarden.org/.
 

Zumbathon Hopes to Set Record

Every Step Counts, Inc. and St. Louis Community College at Forest Park have been celebrating National Women's Health Week this week with various events.  The last event will be the Zumbathon on Saturday, May 14.  Participants will attempt to break the Guinness World Record for the largest Zumba Class.  To register for the class and to learn more about the event, visit  http://www.estepco.org/ .


"Excellent School Options" Education Fair

Parents and children interested in learning more about various schools in North St. Louis will be able to meet representatives from those schools at the "Excellent School Options" Education Fair that will be held on Saturday, May 14 from 10:30 a.m. to 1:30 p.m. at Mathews-Dickey Boys & Girls, Club, 4245 N. Kingshighway.  Participating schools include:  City Academy (recruiting 3rd and 4th grade), De La Salle Middle School (recruiting 6th to 8th grade), Jamaa Learning Center (recruiting K, 3rd & 6th grade), Loyola Academy (recruiting 6th to 8th grade), North Side Community School (recruiting Pre K to 2nd grade), Shearwater High School (recruiting 17 yrs. To 21 yrs.), St. Louis Catholic Academy (recruiting Pre K to 8th grade), St. Nicholas Pre School (recruiting Pre K), Preclarus Mastery Academy (recruiting 5th & 6th grade), and Most Holy Trinity Catholic School and Academy (recruiting K to 8th grade).

Annie Malone May Day Parade

The annual Annie Malone May Day Parade will step off at 1 p.m. Sunday, May 15 from 20th and Market Street, proceed east on Market to Seventh Street, ending at Kiener Plaza in Downtown St. Louis.  The parade will include a variety of bands and floats.  Proceeds from the parade help support the Annie Malone Children and Family Service Center in St. Louis.  For more information, visit http://www.anniemalone.com/.



The Big BIG Tour and City Living Expo

The annual Big BIG Tour and City Living Expo will take place on Sunday, May 15 from 11 a.m. to 3 p.m.  The Big BIG Tour is the only free city-wide tour of for-sale residential properties.  The event provides the opportunity for current or future residents of St. Louis to view about 100 properties on a self-guided tour through our city's many historic neighborhoods.  The tour will begin at the St. Louis Language Immersion School (SLLIS), 4011 Papin in the Forest Park Southeast neighborhood.  Guide books and maps will be available for all listed properties for that day.  In addition, the City Living Expo, featuring neighborhood organizations, schools, and lenders will take place at SLLIS so attendees can learn more about St. Louis' great neighborhoods.  Need more information?  Visit http://bigbigtour.org/.


Chess Mondays

Did you know that every Monday from 11:30 a.m. to 1:30 p.m. people who love to play chess and people who love to watch people play chess gather at Old Post Office Plaza at 801 Locust in Downtown St. Louis for Chess Mondays?  All levels of players are welcome to play or watch the free outdoor chess matches.  The event is hosted by The Downtown St. Louis Community Improvement District and the Chess Club and Scholastic Center of Saint Louis.


Twilight Tuesdays Concert Series

The Missouri History Museum's Twilight Tuesdays Concert Series is back!  On Tuesday, May 17 Steve Davis will present Memories of Elvis.  For a complete list of the season's line-up, visit http://www.mohistory.org/.

Bike to Work Day

Have you been thinking about riding your bike to work?  National Bike to Work Day is Friday, May 20.  Trailnet will be hosting special activities from 6:30 – 9 a.m.  Receive complimentary breakfast and coffee at one of Trailnet's refueling stations and get connected with other cyclists who bike to work.  The stations include:  Missouri History Museum at 5700 Lindell, Missouri Botanical Garden at 4344 Shaw, The 411 Bicycle Center at 411 N. 10th, Moonrise Hotel in the Delmar Loop and the Central West End Station at West Pine and Euclid.  To learn more, visit http://www.trailnet.org/.


Bark in the Park

The largest dog festival in the Midwest – Bark in the Park – will be Saturday, May 21 from 10 a.m. to 3 p.m. at the Cricket Field in Forest Park.  This annual dog walk and country fair is fun for the entire family – with activities for adults, children and dogs!  The event benefits the Humane Society of Missouri.  For registration information and the full schedule of activities, visit http://member.hsmo.org/site/TR?fr_id=1070&pg=entry.


Chinese Culture Days

Since 1996, the Missouri Botanical Garden has collaborated with the Chinese Culture Education and Services Foundation to produce an event to celebrate Chinese culture.  This year, the Garden will hold its annual Chinese Culture Days on Saturday, May 21 and Sunday, May 22. Enjoy a weekend filled with colorful Chinese pageantry, art, music and dance, history and legends, and of course, wonderful cuisine.  For details about the opening parade and ceremony, exhibits, t'ai ji lessons, ticket information and more, visit http://www.mobot.org/events/chineseculture/default.asp.


St. Louis VA Medical Center Welcome Home Celebration

The St. Louis VA Medical Center will be hosting its 4th Welcome Home Celebration to honor those military personnel who are returning home from service in the combat zones of Iraq & Afghanistan – Operation Enduring Freedom Veterans, Operation Iraqi Freedom Veterans and all Veterans who have served – on Saturday, May 21 from 10 a.m. to 2 p.m. at Soldiers' Memorial, 1315 Chestnut, in Downtown St. Louis.  To learn more, visit http://www.stlouis.va.gov/features/Welcome_Home_Celebration_St_Louis.asp.


Free Summer Day Camps

The City of St. Louis is offering a wide array of free summer day camps at its recreation centers and select parks.  Long-term day camps will operate from June 13 through June 29, for youths ages 7-12.  The camps will offer a wide variety of activities on weekdays from 9:30 a.m. to 4 p.m.   Parents and guardians may apply for the camps in person at any of the camp locations (Wohl, Gamble, Tandy, Cherokee, Marquette, Wilmore, Buder and 12th & Park) or by calling (314) 289-5320.  For more information about the long-term and week-long camps available to City residents, visit http://stlouis-mo.gov/government/departments/mayor/news/summer-camps.cfm.

National Night Out Registration Is Now Open

The 28th Annual National Night Out Against Crime and Drugs will be celebrated on Tuesday, August 2.  Registration to close your street for that evening is now open.  You may register online or download and print out a registration form to complete and mail or fax in.  Visit http://www.stlouis-mo.gov/nst/nno.cfm.  

NIXLE

The Department of Public Safety's City Emergency Management Agency (CEMA) provides free emergency alert service through Nixle (http://www.Nixle.com/).  When you register for the service, you will receive our informative and timely text messages on your cell phone and/or as e-mails on your computer.  Visit the Nixle website and sign up for the free service today.  If you have any comments about the service, please let me know.


Will you be having an event in your neighborhood that we can support?  If so, you may email the information about it to me at brysonc@stlouiscity.com  or to Cathy Smentkowski at smentkowskic@stlouiscity.com for consideration of noting it in the Spotlight or you may post it on the City's Calendar of Events.

And remember, if you see something in the neighborhood that just doesn't look right, REPORT IT!

Charles Bryson
Director of Public Safety
City of St. Louis