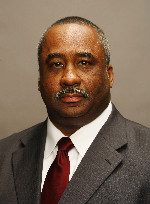 Lots of neighborhood activities are on tap for the upcoming days and weeks in St. Louis.  Before I highlight a few of them, though, I want to take a moment to underscore the importance of National Night Out (NNO), which will be celebrated across the country and across our neighborhoods on Tuesday, Aug. 2.  This year marks the 28th National Night Out Against Crime. Gathering together on National Night Out is a great way to strengthen relationships with your neighbors as well as build neighborhood spirit.  Taking time out to celebrate NNO demonstrates your desire to do what you can to prevent crime and drugs from being a detriment to your block.  Most importantly, when you and your neighbors come out for events on NNO, it sends a message to criminals that you are organized and that you are fighting back against crime. 
Here's a "tip of cap" to all the neighborhood associations and block units that have already registered their NNO Parties with our Neighborhood Stabilization Team.  And, for those of you who are considering a NNO event, there's still time to talk it over with some of your neighbors this weekend. 
Listed below are just a few of the events that are coming up in St. Louis.  I encourage you to take advantage of all that our great City neighborhoods have to offer.  Also, if you haven't visited the City's new website stlouis-mo.gov (http://stlouis-mo.gov/ ), I encourage you to do so.  On our home page you will find a link to the Calendar of Events.  Please feel free to see what activities are coming up and to submit an event that your organization will be holding.  The listing is free.  See you in the neighborhood!
Laclede's Landing Summer Concert Series
Starting on Friday, July 29, Laclede's Landing will be hosting a monthly Friday-afternoon-into-evening concert on its First Street main stage.  The concerts will begin at and conclude at and will make for the perfect meeting place after work.  First up is St. Louis' favorite soul diva, Kim Massie.  For more details, visit http://lacledeslanding.com/ .
Art Museum Outdoor Film Series
The St. Louis Art Museum will screen the movie "Viva Las Vegas" this Friday, July 29 on Art Hill in Forest Park beginning at   See one of the classic American films that helped define "cool" in the 1950s and 1960s.  For more information about the SLAM Outdoor Film Series, visit http://www.slam.org/ .
3-on-3 Basketball Tournament
The 6th Annual Northside Three on Three Basketball Tourney and Community Fair will take place in O'Fallon Park, on Saturday, July 30 from to   Activities include free community services and health screenings, free food, drinks and school supplies.  For more information, visit http://www.northside3on3.com/ .
Soulard Yard Sale
Enjoy yard sales?  Then be sure to visit the Soulard neighborhood on Saturday, July 30 from to .  Fourteen sales will be held around the historic neighborhood of Soulard just south of Downtown St. Louis, including Gateway Pet Guardians in front of Pets in the City.  Plenty of free parking will be available.  Soulard is easily accessible from all highways, and you'll find a large variety of items for sale.  Maps showing participating locations are available at Pets in the City, located at 1919 S. 12th Street or at iLoveSoulard.com.  A portion of the proceeds will benefit Gateway Pet Guardians.
CommunityGardens
Interested in learning how to start a community garden?  An information session will be held on Saturday, July 30 from to at the corner of Arsenal and Minnesota.
Cheers to the Troops
Here's an opportunity to support the troops by joining the Arch Rival Roller Girls as they present "Cheers to the Troops," a night of entertainment featuring live music, magic, comedy, hoop dancers, burlesque, a raffle, a dinner and silent auction.  All proceeds will benefit the USO of Missouri.  The event will take place on Saturday, July 30 from to at the South Broadway Athletic Club, 2301 S. 7th Blvd.  Price is $15 per person.
Wings of Hope Boat Race
Wings of Hope's 2nd Annual Hope Floats Cardboard Boat Race will take place at on Saturday, July 30 at the Grand Basin in Forest Park.  Proceeds from the race will benefit the St. Louis Medical Relief and Air Transport Program, which aids children in our area.  For further information, visit http://www.wingsofhope-boatrace.org/ .
Love the Neighborhood Free Family Event
Dwight Davis Park, located next to Northwest Academy at Riverview Blvd. and Lillian Avenue, will be transformed into a fun-filled amusement park on Saturday, July 30, from to for the Love the Neighborhood Free Family Event.  Stop by several large tents to enjoy games, food, arts and crafts.  Activities include water slides, carnival games, climbing wall, inflatable games, live entertainment, dental screenings and more.  Tennis shoes and school supplies will be given away, while the supply lasts.
City-wide Open Studios Weekend
The Contemporary Art Museum St. Louis (CAM) will present City-Wide Open Studios, a showcase of artists who maintain working studios in St. Louis City, University City or Maplewood, this weekend, Saturday, July 30 and Sunday, July 31, from to   You can tour around town with a map of all the participating locations and choose where you'd like to visit.  Visit http://www.camstl.org/ for the map.  There's also a curator-led bus tour from to on Saturday that costs $10 (RSVP required).  The studio visits end with a barbecue dinner from on Sunday in the CAM courtyard, located at 3750 Washington Blvd.
Movie in the Park
As part of the National Night Out celebration, the movie "Gnomeo and Juliet" will be shown on Tuesday, Aug. 2, starting at in Adams Park (4317 Vista) in the Forest Park Southeast neighborhood.  Bring your own blankets and lawn chairs.  Refreshments will be on sale to benefit the Herbert Hoover Boys and Girls Club.
Twilight Under the Train Shed
The next Twilight Under the Train Shed free movie screening will be Friday, August 5, at St. Louis Union Station.  The movie "Big" will be shown starting at
Back to School Rally
Hopewell M.B. Church, 915 N. Taylor, will be having a Back to School Rally and Health Fair on Saturday, July 30, starting at    For more information, call (314) 705-1190.
Back to School Concert
The Benton Park Neighborhood Association will be holding a Back to School Concert in Benton Park (S. Jefferson & Arsenal) on Saturday, Aug. 6.  In addition to the live music from , the event will also feature a motor scooter show, a school supply give away and a fire truck display.  For further information, visit http://www.bpnastl.org/ .
Concerts in Parks
Each Sunday through July 31, the Compton Heights Concert Band will perform in Francis Park, Eichelberger & Donovan, starting at    Bring a lawn chair, snacks and enjoy.  For weather cancellations or change of venue, call (314) 776-2227.
Each Monday through Aug. 1, the Compton Heights Concert Band will perform in Tower Grove Park, S. Grand and Magnolia, starting at   Invite your family, neighbors and friends to come along and enjoy the performance.  For weather cancellations or change of venue, call (314) 776-2227.
Each Wednesday through Aug. 17, the O'Fallon Park Jazz Concert Series will take place in O'Fallon Park by the Boathouse, starting at   Bring food and drink and enjoy the show in the company of your friends and neighbors.
The concert series in Carondelet Park continues on Sunday, July 31 with a performance by the "Deutschmeister Band."  The concert will run from to
Wednesday Night Out
The Downtown CID and Alive Magazine are inviting everyone to participate in Wednesday Night Out - the Downtown-wide Happy Hour, from every Wednesday night through August.  More than 20 Downtown bars and restaurants are participating and offering drink and appetizer specials.  Invite your friends and co-workers to join you for some fun after work.
Thursdays @ The Intersection
Every Thursday through August, you can catch live music and a movie from in Strauss Park, Grand and Washington, as part of Thursdays @ The Intersection.  Music will begin at and the movie will begin at dusk, around   For all the details, visit http://www.grandcenter.org/ .
Save the Date
 Aug. 1 - Tickets to the 4th Annual St. Louis & Metro Firefighters Ball go on sale to the general public.  Visit http://www.firefightersweekend.com/  for all the ticket locations.
Aug. 5 - Missouri's back-to-school sales tax holiday starts
Aug. 9 – South Grand's Back Lot Films
Aug. 11 – Parties on the Plaza, Old Post Office Plaza
Aug. 13 – Community Development Carnival in DeSoto Park
Aug. 13 – Clifton Heights 3K Run
Aug. 13 – Moonlight Ramble
Aug. 15 – School starts for Saint Louis Public Schools, et al
NIXLE
The Department of Public Safety's City Emergency Management Agency (CEMA) provides free emergency alert service through Nixle (http://www.Nixle.com/ ).  When you register for the service, you will receive our informative and timely text messages on your cell phone and/or as emails on your computer.  Visit the Nixle website and sign up for the free service today.  If you have any comments about the service, please let me know.
Will you be having an event in your neighborhood that we can support?  If so, you may email the information about it to me at brysonc@stlouiscity.com or to Cathy Smentkowski at smentkowskic@stlouiscity.com  for consideration of noting it in the Spotlight or you may post it on the City's Calendar of Events.
And remember, if you see something in the neighborhood that just doesn't look right, REPORT IT!
Charles Bryson
Director of Public Safety
City of St. Louis