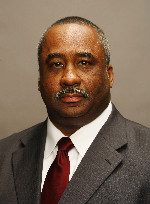 Something great is always happening in St. Louis. There are many crowd-pleasing events on the horizon for St. Louisans and visitors to enjoy. Before I highlight several of the scheduled activities, however, I want to join the City's Health Department in helping spread the word about summer weather safety. July and August are usually scorchers here and so earlier this month Interim Health Director Pamela Rice Walker issued precautions one can take to prevent heat-related illnesses. Please feel free to share these with the young members of your family, who may not know that hot weather needs to be taken seriously.
·      Stay in the coolest environment available. Stay in the shade outdoors; use an air conditioner indoors.
·      Drink plenty of cool water and other iced non-alcoholic and non-caffeine liquids.
·      Eat light, easily digested food.
·      Dress in loose-fitting, lightweight and light-colored natural fiber clothing. Wear a hat to protect your head from the sun.
·      Limit activity in the middle of the day when temperatures are the hottest.
·      If you can't bring your pet(s) inside, be sure to provide shade and cool fresh water daily.
·      Check regularly on elderly, chronically ill, or incapacitated relatives, neighbors, and friends. Encourage them to use their air conditioning, if available.
·      Bathe or shower frequently using cool water.
We can all have a great, safe summer in St. Louis by taking commonsense precautions.
Listed below are just a few of the events that will take place in St. Louis in the coming days and weeks. I encourage you to take advantage of all that our great City neighborhoods have to offer. Also, if you haven't visited the City's new website stlouis-mo.gov (http://stlouis-mo.gov/), I encourage you to do so. On its home page you will find a link to the Calendar of Events. Please feel free to see what activities are coming up and to submit an event that your organization will be holding. See you in the neighborhood!
Marine Week Activities
·      Dedication of the Operation Brightside Demonstration Garden, 4646 Shenandoah, on Friday, June 24
·      Albany Marine Band Concert at the Gateway Arch, on Friday, June 24
·      Sunset Parade at the Gateway Arch, on Saturday, June 25
·      Closing Ceremony at Soldiers' Memorial, on Sunday, June 26
I have enjoyed having the United States Marines in St. Louis this week, seeing the military equipment on display, watching some of their air demonstrations and attending the Marine Week opening ceremony. I hope you have a chance to meet some of these courageous men and women who are serving our country and to thank them for their service.
Free Outdoor Movies
The movie "Shaft" will be shown at Old Post Office Plaza, 8th and Locust, on Friday, June 24 beginning at Dusk as part of the Cinema on the Plaza Series.
The Holly Hills Neighborhood Association will be showing "Megamind" in Carondelet Park on Saturday, June 25 starting after sunset at what used to be the bandstand. Grab a blanket and the kids and come on over to the park to enjoy the movie.
"Apollo 13" will be shown on Friday, July 1 under the train shed at Union Station in Downtown St. Louis starting at dusk, as part of the station's free movie series.
Peace Walk in O'Fallon Park
The 21st Ward Coalition of Religious Leaders will lead a Peace Walk and Community Fair in O'Fallon Park on Saturday, June 25. Participants will gather at the Boathouse at to begin the Peace Walk. The Fair will run from to and will include Christian music, health screenings, and more.
Pride Festival 2011
The annual St. Louis PrideFest celebration will be Saturday, June 25 and Sunday, June 26 in Tower Grove Park from to The PrideFest Parade will be on Sunday and will step off at from Grand & Utah. For all the details, visit http://www.pridestl.org/.
CHIPS Health & Wellness Center Walk & Health Festival
CHIPS Health and Wellness Center will hold its 11th Annual 5K Run/Walk, 1 Mile Fun Walk and Community Health Festival on Saturday, June 25 beginning at at the center located at 2431 N. Grand Blvd. For more information, call (314) 652-9231 ext. 20.
Help Local Storm Victims
Concordia Turners at 6432 Gravois in the Boulevard Heights neighborhood will be holding a Luau on June 25 from to The admission fee is $20 and a percentage of all proceeds will go to the American Red Cross Local Storm Victims Fund. Paid admission includes pool, sand volleyball, horseshoes, live music, snacks, beer and soda. Advance Reservations are requested. Call (314) 974-6195. This is an over 21 event only!
Lindenwood Live
The Lindenwood Park Neighborhood Association is hosting a concert in Lindenwood Park. What a wonderful way to relax and unwind on a Sunday evening. There is no charge to attend. Bring a picnic supper or snacks and enjoy. Talk with your neighbors and come as a group. The Lindenwood Live Concert in the Park is scheduled for Sunday, June 26 from in Lindenwood Park, Jamieson & Pernod. The concert will feature the Big Band sound of the Italian Community Band.
Weekly Concerts in the Park
The Carondelet Community Betterment Federation, Inc.'s Concerts in the Park Series continues Sunday, June 26 in Carondelet Park, Loughborough & I-55, from   For a listing of all the performances set at participating parks in this concert series, visit http://www.ccbf-inc.org/concernts.html
The Gateway Jazz Quartet is scheduled to perform at Monday, June 27 at South St. Louis Square Park, 7700 block of S. Broadway, as part of Carondelet Community Betterment Federation, Inc.'s Concerts in the Park Series.
BoggieFoot is scheduled to perform at the St. Louis Public Library's "Not So Quiet" Concert at Old Post Office Plaza, 8th & Locust, in Downtown St. Louis on Thursday, June 30 from to The lunchtime concerts will be held every Thursday during June and July. For the line-up of performers, visit http://www.slpl.org/ . Note: If it rains, the show will be canceled.
Fourth of July Holiday Weekend Activities
The 134th Veiled Prophet Parade will step off from 4th and Washington in Downtown St. Louis at on Saturday, July 2. This year's theme is "A Night Out." The parade is a St. Louis tradition with its colorful floats and marching bands.
Fair St. Louis will be held on the Gateway Arch grounds Saturday, July 2 through July 4. The Festival opens at on Saturday and on Sunday and Monday. The Steve Miller Band will headline at on Saturday, Maroon 5 on Sunday and Montgomery Gentry on Monday. There will be fireworks each night at Visit www.celebratestlouis.org for details on all Fair St. Louis activities.
The Benton Park Neighborhood Association will host its Uncle Sam's Throwdown Party in Benton Park, Arsenal & S. Jefferson, from on Saturday, July 2. The fun will include dunking booths, carnival rides and performances by Porter Hall Tennessee and the Tommy Halloran Allstars. Visit http://www.bpnastl.org for more information.
Musical Mondays with the Compton Heights Concert Band in Tower Grove Park will begin on Monday, July 4,
Save the Date
July 8, 9 & 10 – Saint Joan of Arc Annual Flea Market – Hampton & Pernod
July 9 – Central West End Literary Bike Tour
NIXLE
The Department of Public Safety's City Emergency Management Agency (CEMA) provides free emergency alert service through Nixle (http://www.Nixle.com/). When you register for the service, you will receive our informative and timely text messages on your cell phone and/or as emails on your computer. Visit the Nixle website and sign up for the free service today. If you have any comments about the service, please let me know.
Will you be having an event in your neighborhood that we can support? If so, you may email the information about it to me at brysonc@stlouiscity.com or to Cathy Smentkowski at smentkowskic@stlouiscity.com for consideration of noting it in the Spotlight or you may post it on the City's Calendar of Events.
And remember, if you see something in the neighborhood that just doesn't look right, REPORT IT!
Charles Bryson
Director of Public Safety
City of St. Louis
Department:


Department of Public Safety