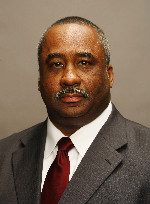 Lots of neighborhood activities are on the calendar for the upcoming days and weeks in St. Louis.  Before I highlight a few of them, however, I want to share some water-related safety tips.  Spending time in or near the water can be a fun part of summer, but there are precautions you should always take.  For example,
·       Do not go into the water if you don't know how to swim.  Believe it or not, some people think that swimming will come naturally to them when they jump into a pool or lake or any body of water.  It doesn't.  Learn to swim first. 
·       Another tip, never swim alone. 
·       Don't swim after drinking alcohol. 
·       Supervise children closely, even when lifeguards are present. 
·       If you're jumping into unfamiliar waters, jump feet first to protect your head, neck and spine. 
·       Finally, do not let your children play in the gushing water of an open fire hydrant.  Passing motorists can't always see small children in the water so there's danger of being struck by a car.  And the lowered water pressure puts homes in danger should a fire erupt.
Have fun in the water this summer, but play it safe.
Listed below are just a few of the events that are coming up in St. Louis.  I encourage you to take advantage of all that our great City neighborhoods have to offer.  Also, if you haven't visited the City's new website stlouis-mo.gov (http://stlouis-mo.gov/), I encourage you to do so.  On its home page you will find a link to the Calendar of Events.  Please feel free to see what activities are coming up and to submit an event that your organization will be holding.  The listing is free.  See you in the neighborhood!
Flea Market
The Saint Joan of Arc Annual Flea Market, Hampton & Pernod, will be held Friday, July 8 through Sunday, July 10.  Find furniture, jewelry, toys, books, household items and more.  Preview Friday will take place from and there will be a $3 entry fee that evening.  The Flea Market will be open from to on Saturday, July 9 and from to on Sunday, July 10. 
Carondelet Bastille Days
The South Broadway Merchants Association is sponsoring Carondelet Bastille Days on Saturday, July 9 from to in South St. Louis Square Park, 7700 South Broadway.  Browse the Flea Market from 6 a.m. to 4 p.m.,  pick up fresh produce from 8 a.m. to Noon at the Farmers Market, listen to Threshold Band perform between 11 a.m. and 4 p.m. and catch one or both re-enactments of the Storming of the Bastille (at Noon and 2 p.m.).  For more details, visit the SBMA website: http://www.sbmastlouis.com/2011_Bastille_Day_Flyer.pdf
Hate Crime & Victimization Education Community Meeting
The International Institute will hold a Hate Crime and Victimization Education Community Meeting on Saturday, July 9 from to at their facilities, located at 3654 S. Grand Blvd.  Presentations will be given by representatives from the Crime Victims Advocacy Center, the St. Louis Metropolitan Police Department, the United States Attorney's Office and the Federal Bureau of Investigation.  To RSVP for this event, contact Leslie Dunlap at (314) 723-2800.
Movie in LafayetteSquarePark
The Arts Council of Lafayette Square is partnering with Jeff Vander Lou Initiative – South to present a free movie event in Lafayette Square Park on Saturday, July 9.  Activities start at and the movie "The Goonies" will begin at   Activities include Muny Teens Performance, Jeff the Juggler, arts, crafts and games, prizes for Best Pirate Costumes, and more!  Visit http://www.lafayettesquare.org/ for more details.
Bike Tour
The Central West End Literary Bike Tour will take place on Saturday, July 9.  Register from at the Blockbuster Video parking lot, 4177 Lindell.  The Tour will cover 6 miles and will last 2.5 hours due to numerous stops at the former homes of late 19th and early 20th century St. Louis writers who became part of the American Literary tradition.  The tour is free.
Sunday Serenades & Musical Mondays
Each Sunday from July 10 through July 31, the Compton Heights Concert Band will perform in Francis Park, Eichelberger & Donovan, starting at   Bring a lawn chair, snacks and enjoy.
Each Monday through Aug. 1, the Compton Heights Concert Band will perform in Tower Grove Park, S. Grand and Magnolia, starting at   Invite your family, neighbors and friends to come along and enjoy the performance.
Concerts in the Park Series
The concert series in Carondelet Park continues on Sunday, July 10 with the Disco/Motown sound of "Power Play."   The concert will run from to
If you enjoy Bluegrass music, then you'll want to be at BellerivePark, 5600 S. Broadway on Monday, July 11 to hear "Potter's Wheel."  The concert starts at
The next concert in Fanetti Park, Michigan and Ivory, will be on Tuesday, July 12.  Farshide Etniko World Music will entertain from Bring your friends and neighbors and enjoy the show.
Fuel Happy Hour
Fuel is a social volunteer group that partners with community groups to ensure their projects are successful.  One-day events are their specialty, and City neighborhood groups are Fuel's top priority.  If you are interested in volunteering to staff events and fundraisers and want to find out more about Fuel, then stop by Fuel's next Happy Hour.  The Happy Hour will be on Tuesday, July 12 beginning at at Walker's Restaurant and Bar, 6235 Gravois.  Mingle and learn more about upcoming volunteer opportunities.  Bring your friends.  No cover.  21 & over please.  For more information, visit http://www.fuelforthecity.org .
Mobile Markets
Last month I spotlighted some of our city's Farmers Markets.  Did you know that mobile produce trucks visit several of our neighborhoods to sell fresh fruits and vegetables?  The Mobile Fruit Market will be at Kiener Plaza (Broadway side) on Monday, July 11.  Then, in the Shaw Neighborhood every Wednesday morning, from 8:30 – 10:30 a.m., The Supa' Fresh Veggie Mobile is at 39th and Russell selling fresh organic produce grown locally.
Downtown Concert
The Indie Rock group "Half Knots" is scheduled to perform at the St. Louis Public Library's "Not So Quiet" Concert at Old Post Office Plaza, 8th & Locust, in Downtown St. Louis on Thursday, July 14 from to   The lunchtime concerts will be held every Thursday during July.  For the line-up of performers, visit http://www.slpl.org/ .  Note:  If it rains, the show will be canceled.
Parties on the Plaza
Downtown's free outdoor concert series, Parties on the Plaza, continues every 2nd Thursday of the month through September at Old Post Office Plaza, 8th and Locust, from   Bring your co-workers, neighbors and friends on July 14 to enjoy Hollywood 5.  Need more details?  Visit http://www.downtownstl.org/ .
Grace Hill Presents The Whitaker Urban Evening Series
The Whitaker Urban Evening Series is a free event held at on Thursdays in St. Louis Place Park, Rauschenbach & St. Louis Avenue.  In addition to the headliner group, you'll find face painting, balloon sculptors and magicians for the kids.  The July 14 show will be Charles Glenn and his Gospel Group.  For more details, visit http://www.gracehill.org/.
Belas Artes Open House
Everyone is invited to stop by the Belas Artes Multicultural Center and Art Gallery Open House on Friday, July 15 from   The Center is located at 1854 Russell in the McKinley Heights neighborhood.  Enjoy visual art performances, music, dancing and more.  Visit their website for additional details:  http://www.belasartes-stl.org/ .
Celebrate St. Louis Summer Concerts
Mark your calendar for the Celebrate St. Louis Summer Concerts.  Due to the high water level of the Mississippi River causing flooding on Leonor K. Sullivan Boulevard, the concerts will take place by Soldiers' Memorial, 13th and Chestnut, from nightly, Friday, July 15 and Saturday, July 16 and the following weekend on July 22 and 23.  Bell Biv Devoe will be featured on the 15th and Gavin Degraw will headline on the 16th.  To find out more about this concert series, visit http://www.celebratestlouis.org/ .
2nd Annual Fabulous Flamingo Festival
Citygarden will go pink on July 16 for its 2nd Annual Fabulous Flamingo Festival in celebration of its 2nd anniversary.  The Festival will be held from 2 – 4 p.m. on 9th Street, between Market and Chestnut, and will feature a Costume Parade at 2:30 p.m., costume contest, live music, stilt walkers, pink edible delights and family fun.
Paddle with your Pooch
The 8th Annual Paddle with your Pooch boat race will be held Sunday, July 17 at the Boathouse in Forest Park, starting at   This is a really fun event whether you're a participant or spectator.  So make a note to stop by on the 17th.  Visit the Boathouse website for all the particulars: https://www.boathouseforestpark.com/paddle-with-your-pooch.php .
NIXLE
The Department of Public Safety's City Emergency Management Agency (CEMA) provides free emergency alert service through Nixle (http://www.Nixle.com/).  When you register for the service, you will receive our informative and timely text messages on your cell phone and/or as emails on your computer.  Visit the Nixle website and sign up for the free service today.  If you have any comments about the service, please let me know.
Will you be having an event in your neighborhood that we can support?  If so, you may email the information about it to me at brysonc@stlouiscity.com or to Cathy Smentkowski at smentkowskic@stlouiscity.com for consideration of noting it in the Spotlight or you may post it on the City's Calendar of Events.
And remember, if you see something in the neighborhood that just doesn't look right, REPORT IT!
Charles Bryson
Director of Public Safety
City of St. Louis