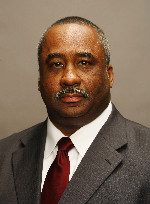 Something great is always happening in St. Louis!  This coming weekend has many fun and exciting events scheduled.   Before I highlight several of the events on the calendar for the next two weekends, I want to take this opportunity to salute and thank the men and women in the service who protect our country and defend our freedoms.  Armed Forces Day will be observed on Saturday, May 21. I encourage you to join me in recognizing our servicemen and servicewomen.
I also want to give a "tip of the cap" to those of you who are participating in Neighborhood Watch Training.  Many neighbors are working together to prevent and discourage residential crime in our neighborhoods.  Block by block, working together, we can reduce crime.  If you are interested in general information about Neighborhood Watch Training and other programs, contact our Neighborhood Stabilization Office at (314) 657-1392.
Listed below are just a few of the events that will take place in St. Louis in the next few days and weeks.  I encourage you to stop by and take advantage of all that our great City neighborhoods have to offer.  Also, if you haven't visited the City's new website (http://stlouis-mo.gov/) I encourage you to do so.  On its home page you will find a link to the Calendar of Events.  Please feel free to see what activities are coming up and to submit an event that your organization will be holding.  See you in the neighborhood!
Outdoor Movie with a Twist
The 2011 ArtWalk will take place from on Friday, May 20 in Grand Center.  One of the ArtWalk activities will be a free outdoor screening of Alfred Hitchcock's Spellbound at   The twist: the screening will take place on the rooftop of the Pulitzer Building, 3716 Washington Avenue.  For more details about all the ArtWalk activities, visit http://www.grandcenter.org/ . 
Shaw Performing Arts & Crafts Festival
The Shaw Performing Arts & Crafts Festival will take place from Friday, May 20 to Sunday, May 22 throughout Shaw.  Activities will include theater, dance, music, spoken word, film, story-telling, puppet show, crafts, antique cars and more.  For a schedule of events, visit http://spacfest.org/ .
Walk / Run Fun
Stride for SIDS 5K Run/Walk, Saturday, May 21 at Carondelet Park, I-55 and Loughborough.  To register, go to http://www.StridesForSIDS.com/ .
St. Louis Children's Hospital's Make Tracks for the Zoo 5K Run / Walk, Saturday, May 21 at the St. Louis Zoo.  To register, go to http://www.stlzoo.org/ .
Mary Meachum Freedom Crossing Celebration
Grace Hill will be holding its Mary Meachum Freedom Crossing Celebration on May 21, from to The 9th annual event includes a fully costumed reenactment of the events of May 21, 1855 -- when a party of nine enslaved Africans crossed the Mississippi River to Illinois in an attempt to make a daring "flight to freedom." The celebration will take place on the St. Louis Riverfront Bike Trail at Missouri's only nationally recognized Underground Railroad Site. The event will also feature music, food, and art exhibits. To reach the event take Interstate 70 to Grand Ave.; go east on Grand toward the Mississippi River (Grand turns left and becomes Hall Street); continue on Hall ¼ mile to first turn on right (look for a large Riverfront Trail sign); continue to parking area.
Bark in the Park
Bark in the Park -- the largest dog festival in the Midwest -- will be Saturday, May 21 from to at Cricket Field in Forest Park.  This annual dog walk and country fair is fun for the entire family, with activities for adults, children and dogs!  For registration information, visit the Humane Society of Missouri website at http://hsmo.org/ .
Chinese Culture Days
The Missouri Botanical Garden will hold its annual Chinese Culture Days event on Saturday, May 21 and Sunday, May 22.  Enjoy a weekend filled with colorful Chinese pageantry, art, music and dance, history and legends, and of course, wonderful food.  For all the details, visit the Garden's website at http://www.mobot.org/ .
St. LouisVA Medical Center Welcome Home Celebration
Looking for an event to celebrate Armed Forces Day and thank our military personnel?  Here it is.  The St. Louis VA Medical Center will be hosting its 4th Welcome Home Celebration on Saturday, May 21 to honor those military personnel who are returning home from service in the combat zones of Iraq and Afghanistan and all Veterans who have served.  The celebration will take place at Soldiers' Memorial, 1315 Chestnut, in Downtown St. Louis from to   For all the particulars, visit the St. Louis VA website at http://www.stlouis.va.gov/ .
Scavenger Hunt
Benton Park West will hold its First Scavenger Hunt on Saturday, May 21 at at STyLehouse, 3159 Cherokee Street.  The hunt will cover Benton Park West, Cherokee and the immediate Southside.  For just $5 you will get clues and have to take pictures of the answers with your cell phone.  Whoever arrives back at STyLehouse first with all the correct answers wins half of the money raised.
TowerGrovePark Movie Night 2011
Tower Grove Park's first Movie Night of 2011 will be this Saturday, May 21.  The movie Field of Dreams will be shown at the Whitaker Theater, Pool Pavilion, rain or shine.  Plan for the film to begin at dusk (around )  Just bring a blanket and enjoy!
Twilight Tuesdays Concert Series
Still haven't been to one of the Twilight Tuesday Concerts at the Missouri History Museum?  On Tuesday, May 24, Monya will deliver the hits of the late popular jazz vocalist Phyllis Hyman, the Pointer Sisters, and more.  For a complete list of this season's line-up, visit http://www.mohistory.org/ .
Shakespeare Festival St. Louis
If you enjoy outdoor theatre, you will not want to miss Shakespeare Festival St. Louis' presentation of The Taming of the Shrew.  Performances will run from May 25 through June 19 and will take place in Shakespeare Glen in Forest Park, near the St. Louis Art Museum.  Performances are at For more details, visit the SFSL website at http://www.shakespearefestivalstlouis.org/ .
Bringing It Together
May is Older Americans Month and in celebration of the occasion the 31st Annual Bringing It Together MusicFest will be held at the Muny Opera Pavilion in Forest Park on Friday, May 27 from to   Attendees will learn about issues such as housing, Medicare, wellness and health care while enjoying morning and afternoon exercises, dancing, food, informational booths, tours of Forest Park, inter-generational activities and an awards program.  For more information, call Ollie Stewart at (314) 664-5024.
2011 U.S. Cellular Rib America Festival
This year's Rib America Festival, the proceeds of which support the Soldiers' Memorial, will be held from Friday, May 27 through Monday, May 30 at the Soldiers' Memorial Plaza in Downtown St. Louis. Enjoy delicious ribs from across the country, lively entertainment and more.  For a complete schedule and pricing information, visit http://www.ribamerica.com/ .
St. Louis African Arts Festival
The 2011 St. Louis African Arts Festival will be held from May 28 through May 30 at the World's Fair Pavilion in beautiful Forest Park.  The festival features an African marketplace, African arts and crafts, jewelry, clothing, oils, children's entertainment and more.  Visit http://www.stlafricanartsfest.org for a full activity schedule.
Memorial Day Ceremony
The annual Memorial Day Ceremony at Soldiers' Memorial, 1315 Chestnut, in Downtown St. Louis, will be held at on Monday, May 30. I'll have more details in next week's Spotlight.
Register Your Block for National Night Out
The 28th Annual National Night Out Against Crime and Drugs will be celebrated on Tuesday, Aug. 2.  Register now to close your street for that evening to celebrate with your neighbors.  You may register online or download and print out a registration form to complete and mail or fax in.  Go to http://www.stlouis-mo.gov/nst/nno.cfm .
NIXLE
The Department of Public Safety's City Emergency Management Agency (CEMA) provides free emergency alert service through Nixle (http://www.Nixle.com/).  When you register for the service, you will receive our informative and timely text messages on your cell phone and/or as emails on your computer.  Visit the Nixle website and sign up for the free service today.  If you have any comments about the service, please let me know.
Will you be having an event in your neighborhood that we can support?  If so, you may email the information about it to me at brysonc@stlouiscity.com or to Cathy Smentkowski at smentkowskic@stlouiscity.com for consideration of noting it in the Spotlight or you may post it on the City's Calendar of Events.
And remember, if you see something in the neighborhood that just doesn't look right, REPORT IT!
Charles Bryson
Director of Public Safety
City of St. Louis