Customer Dress Code
Suggestions on what to wear when you come to the Career Center
SLATE MCC is a business setting and since our focus is giving you the tools to attain new or better employment, we require that all participants using our Centers dress in business casual attire. There are employers in our Centers every day to meet and possibly interview potential future employees. For this reason, we want you to be dressed appropriately. You wouldn't get a second chance to make a good first impression.
Examples of what to wear:
Men: dress slacks or khakis with a dress shirt, golf shirt or sweater, dress shoes or dress boots and socks.
Women: dresses and skirts at or below the knee, dress slacks, or dress suits; sweaters and blouses, dress pumps, dress sandals, boots, or flats.
Examples of what not to wear:
• Shorts
• Provocative or revealing clothing
• Athletic attire
• T-shirts
• Flip-flops
• Slippers
• Pajamas
• Boxer shorts
• Pants sagging below the waist
• Tank/halter tops
• Beachwear
Please realize that our overall goal for enforcing this dress code is to ensure you have every opportunity to get the kind of employment you're seeking. If you're unsure about what is appropriate or inappropriate attire, please ask any SLATE MCC employee. In case you don't have appropriate attire, please let us know, we have resources available to assist.
---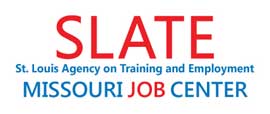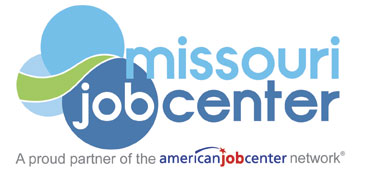 SLATE Missouri Job Center is an Equal Opportunity Employer and Service Provider. Auxiliary aids and services are available upon request to individuals with disabilities. If you need this information interpreted to a language you understand or in a different format, please contact 314-589-8000. Callers who are deaf or hearing or speech-impaired may reach us at Missouri Relay Number 711.
>> Equal Opportunity & Accommodations
>> Notice of Federal Funding and Federal Disclaimer
>> Babel Notice