Guidance For Visitors
Recommendations for visitors with children
Please understand that the SLATE MCC is a place of business where people search for jobs to support their families and maintain their homes. Employers often visit our Center to interview prospective employees. We frequently conduct various training classes and workshops held in nearby rooms. Therefore it is very important that we maintain a calm, professional atmosphere.
People looking for jobs have the right to do so without being interrupted by children. If you bring children with you when you visit Career Center, you are responsible for supervising them and making sure they are well-behaved and quiet so they do not disturb other customers or staff.
We understand it can be difficult to get childcare for a short period of time and there are times when you may need to bring children with you to the Center. Your children may stay in the Center as long as they are well-behaved and quiet. If staff feel your children are disruptive or a danger to themselves, the equipment or others, we are empowered to ask you to leave and return at a later time.

---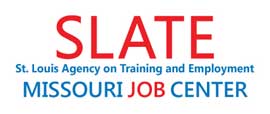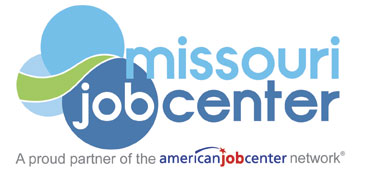 SLATE Missouri Job Center is an Equal Opportunity Employer and Service Provider. Auxiliary aids and services are available upon request to individuals with disabilities. If you need this information interpreted to a language you understand or in a different format, please contact 314-589-8000. Callers who are deaf or hearing or speech-impaired may reach us at Missouri Relay Number 711.
>> Equal Opportunity & Accommodations
>> Notice of Federal Funding and Federal Disclaimer
>> Babel Notice