It's #JUMPday!
The Department of Health and Bee-Fit hosted a joint effort called '#JUMPday' on Wednesday, August 26th as a way to get city employees to boost their health at work and increase participation in physical activity. #JUMPday is a play on the pop-culture use of "Hump Day", which signifies the middle or "hump" of the work week. Both the Department of Health and Bee-Fit would like to help city employees get through that "hump" day with fun and fitness.
The first #JUMPday kicked off with an informational table and JUMP N2 Shape sign-ups in the lobby of the 1520 Market building. This was followed by an energetic group dance to Beyoncé's "Move Your Body" song. Later the Guts and Butts exercise class strengthened their muscles and finished out the afternoon. With over 60 total participants, the day was a great success. All participants also received free give-away items including a t-shirt, water bottle, or other healthy incentives.
#JUMPday will continue each Wednesday to encourage people to remain active each week. City employees are encouraged to highlight their physical activities each Wednesday on Facebook and Twitter by taking a picture of themselves and including the hashtag #JUMPday. One Wednesday a month will serve as a special JUMP observance. The next JUMPday with additional scheduled events has been set for September 30, so stay tuned for more information. In the meantime, take a look at the brief program descriptions of JUMP N2 Shape and Bee-Fit below to see what your best options are for getting and staying physically active at work.
JUMP N2 Shape is a free, web-based regional health movement led by the City of St. Louis Department of Health to promote weight loss and increased physical fitness in area residents. The mission of JUMP N2 Shape is "to reduce obesity levels and improve the health and fitness of residents in the greater St. Louis region through the promotion of increased physical activity and weight loss." Participants have full online access to the JUMP N2 Shape website filled with health, nutrition, and exercise information in addition to individualized tracking mechanisms. Anyone can sign-up, so visit today.
Bee-Fit is the City of St. Louis employee wellness program offered by the City Department of Personnel in partnership with BJC HealthCare. They offer several group fitness classes, nutrition classes, and other health-related activities to encourage healthy lifestyle practices at work.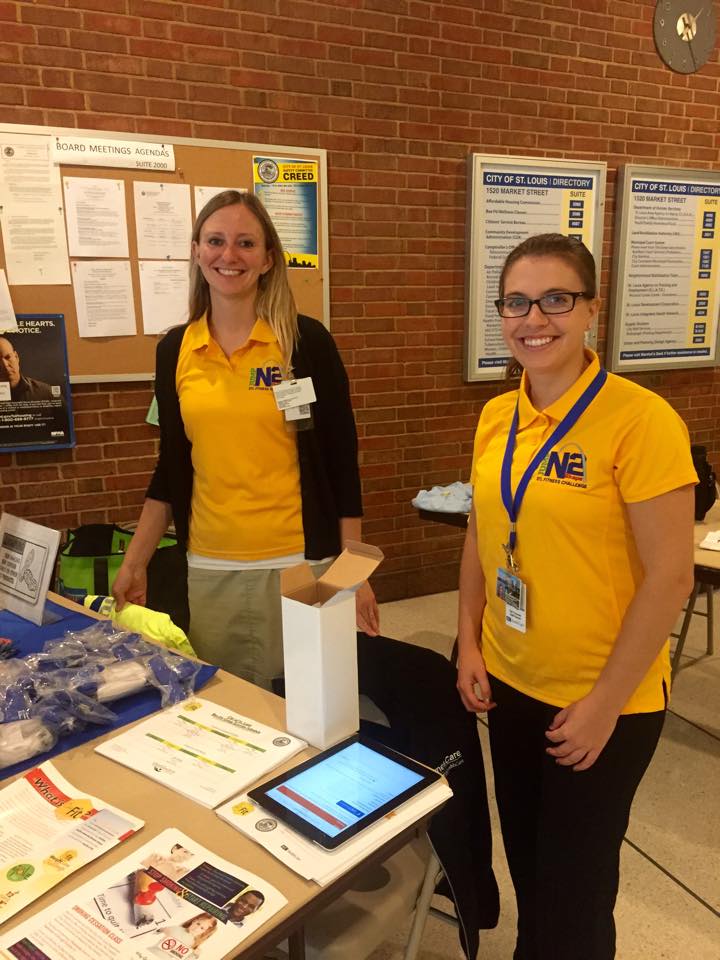 Nutrition Services coordinator Lauren Landfried and Bee-Fit Wellness coordinator Lisa Banotai encourage city employees to sign-up for free fitness opportunities.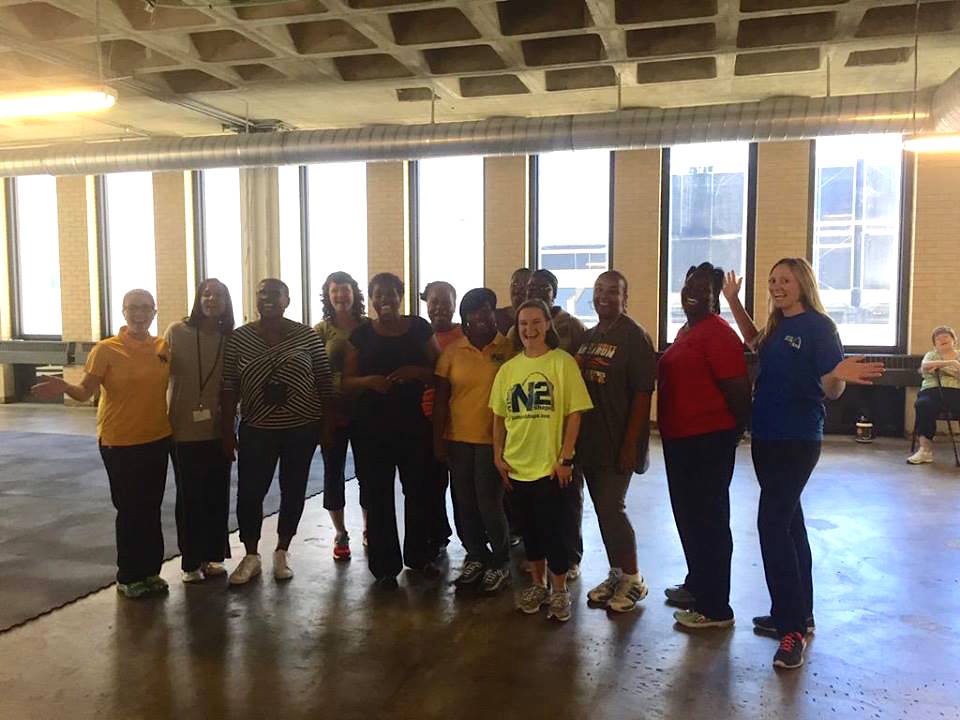 Nutrition Services coordinator, Melissa Ramel, led the group dance to Beyoncé's "Move Your Body" music.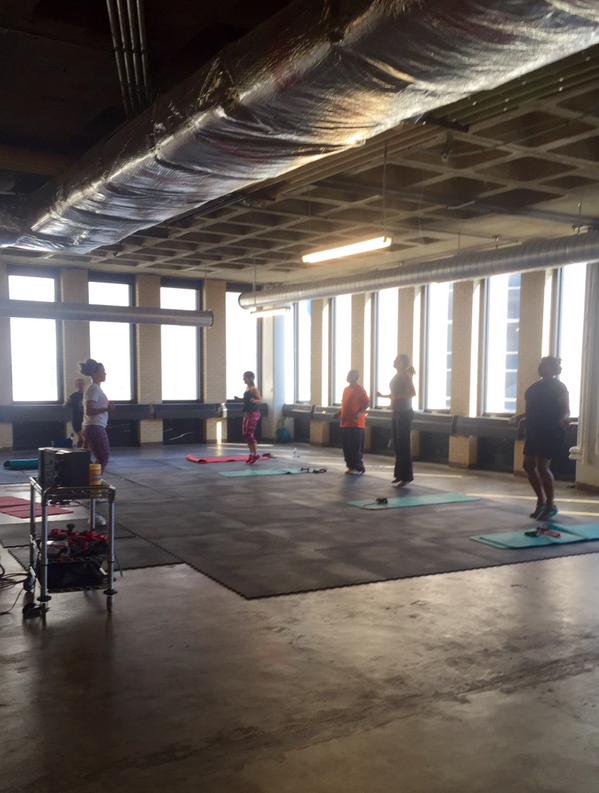 Participants in the Guts and Butts class staying active.
Department:


Division of Health


Topic:


Health