This article is 3 years old. It was published on April 18, 2019.
On Tuesday, April 16, the Board of Aldermen began the 2019-2020 legislative session. 
The new Board of Aldermen session began with the swearing in of the newly elected officials from the even numbered wards and the President of the Board of Aldermen. The following aldermen were sworn in: 2nd Ward Ald. Lisa Middlebrook, 4th Ward Ald. Sam Moore, 6th Ward Ald. Christine Ingrassia, 8th Ward Ald. Annie Rice, 10th Ward Ald. Joe Vollmer, 12th Ward Ald. Larry Arnowitz, 14th Ward Ald. Carol Howard, 16th Ward Ald. Tom Oldenburg, 18th Ward Ald. Jesse Todd, 20th Ward Ald. Cara Spencer, 22nd Ward Ald. Jeffrey Boyd, 24th Ward Ald. Bret Narayan, 26th Ward Ald. Shameem Clark-Hubbard and 28th Ward Ald. Heather Navarro.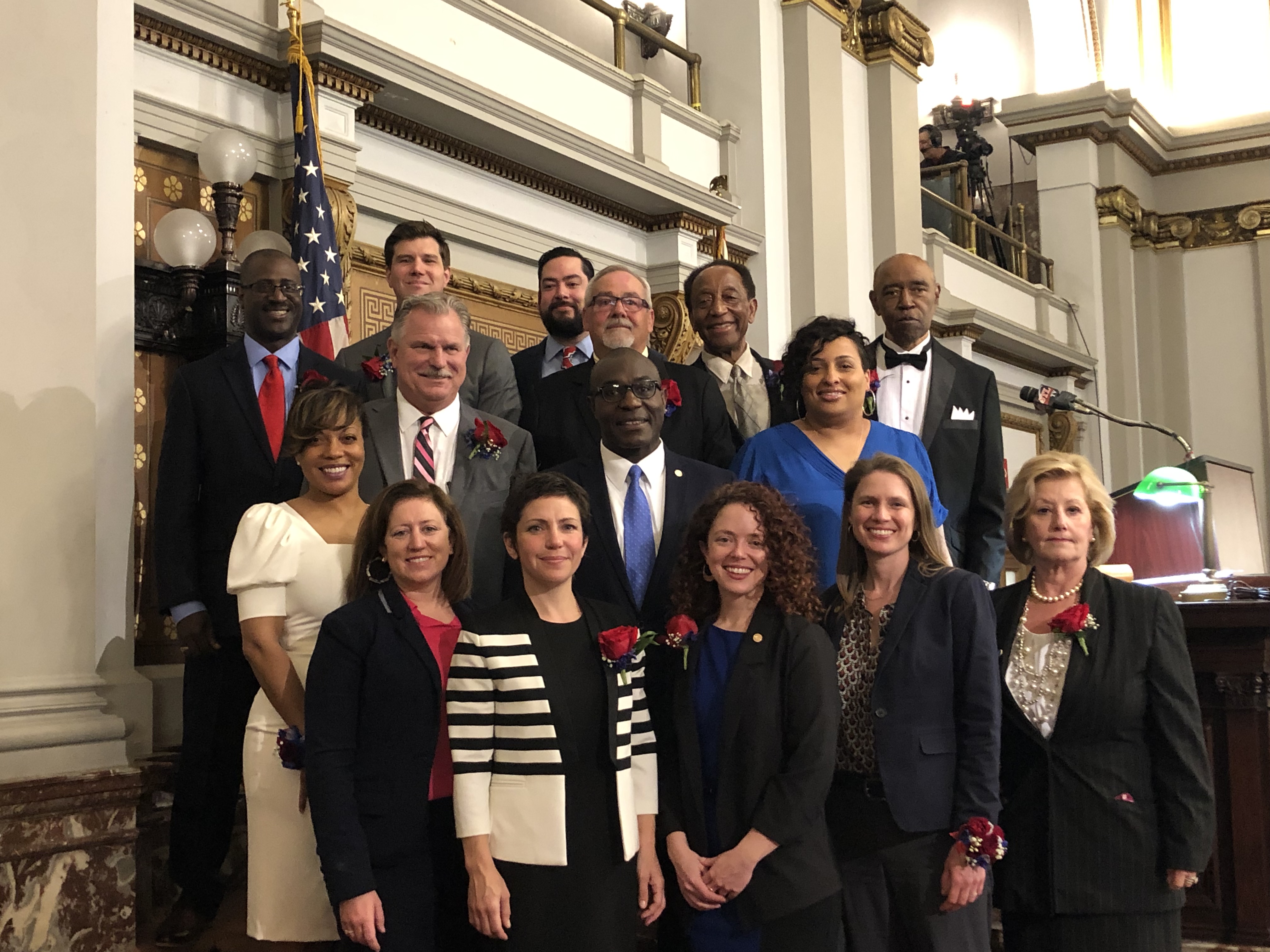 In addition, Board of Aldermen President Lewis E. Reed was sworn in to his fourth consecutive term. Board of Aldermen President Lewis Reed was first sworn in on April 17, 2007 as the first African-American Board of Aldermen President. On Tuesday, he made history as the first to be elected to four terms.
The Board of Aldermen is the legislative body of the City of St. Louis and creates, passes, and amends local laws, as well as approve the City's budget every year. There are twenty-eight aldermen, one from each ward in the City and a President.

All Board of Aldermen meetings are streamed live and uploaded to the City's website and YouTube page. They are available to watch here.
You can view and download all of the Board Bills introduced this session here.
Department:


President of the Board of Aldermen