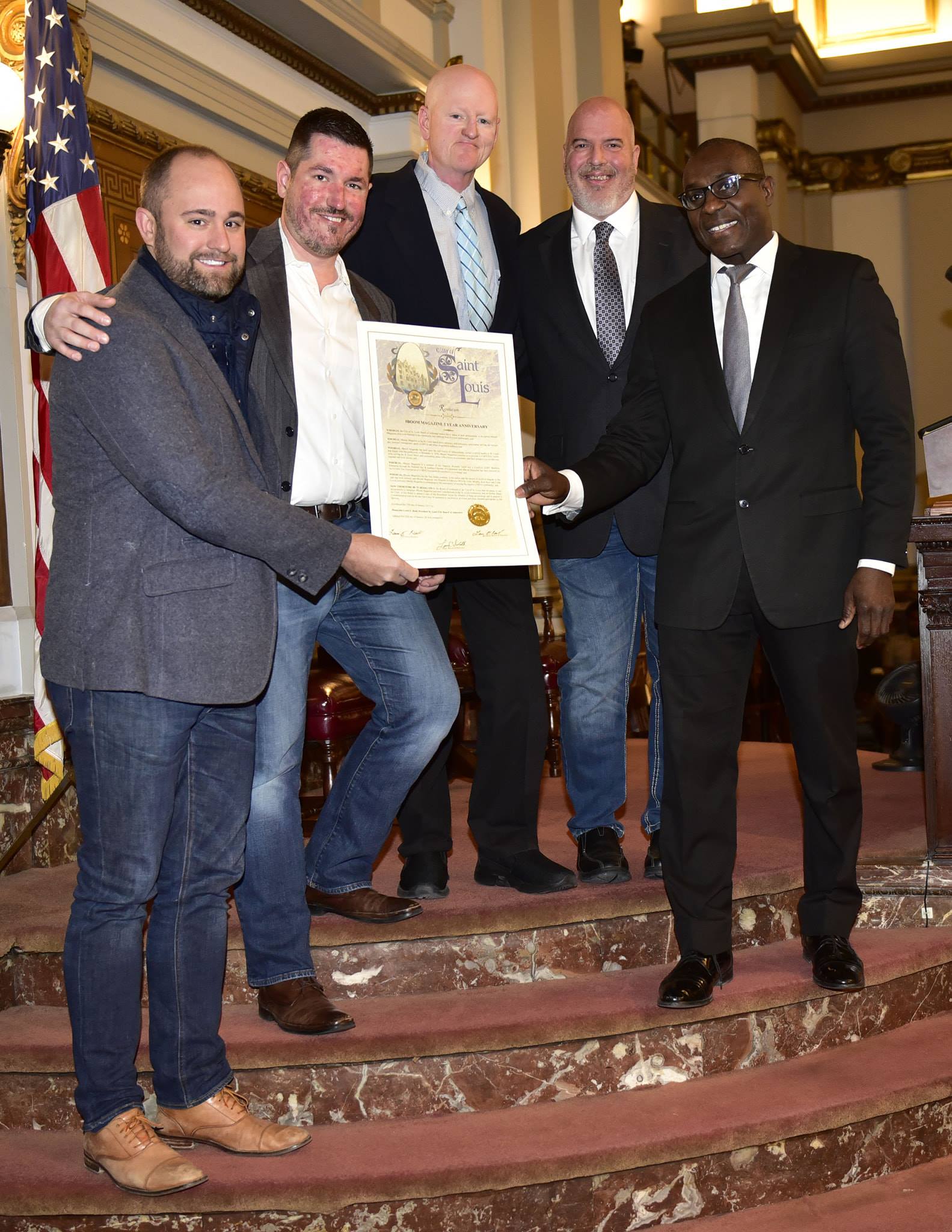 On Friday, Jan. 25, Board of Aldermen President Lewis Reed along with 25th ward Aldermen Shane Cohn presented the owners and founders of #Boom Magazine with a resolution in celebration of their 5 year anniversary.
#Boom Magazine is a St. Louis based news, advocacy and community publication serving the lesbian, gay, bisexual, transgender, queer (LGBTQ) and urban progressive audience. #Boom Magazine has built upon the rich history of independently owned LGBTQ media in St. Louis that began with the publication of Mandrake in 1970.
"It was my honor to present Colin, Colin and Kurt with a resolution to celebrate this momentous occasion. The work they have done to bring awareness to the LGBT community in our region is profound," said Reed.
 #Boom Magazine's mission is to provide a LGBTQIA+ media suite serving the St. Louis Metro and surrounding areas, with a focus on community and their perspectives on national, regional and local stories
Watch the full presentation here.
Photo courtesy of #Boom Magazine
Department:


Board of Aldermen


Topic:


Equality