This article is 2 years old. It was published on August 29, 2018.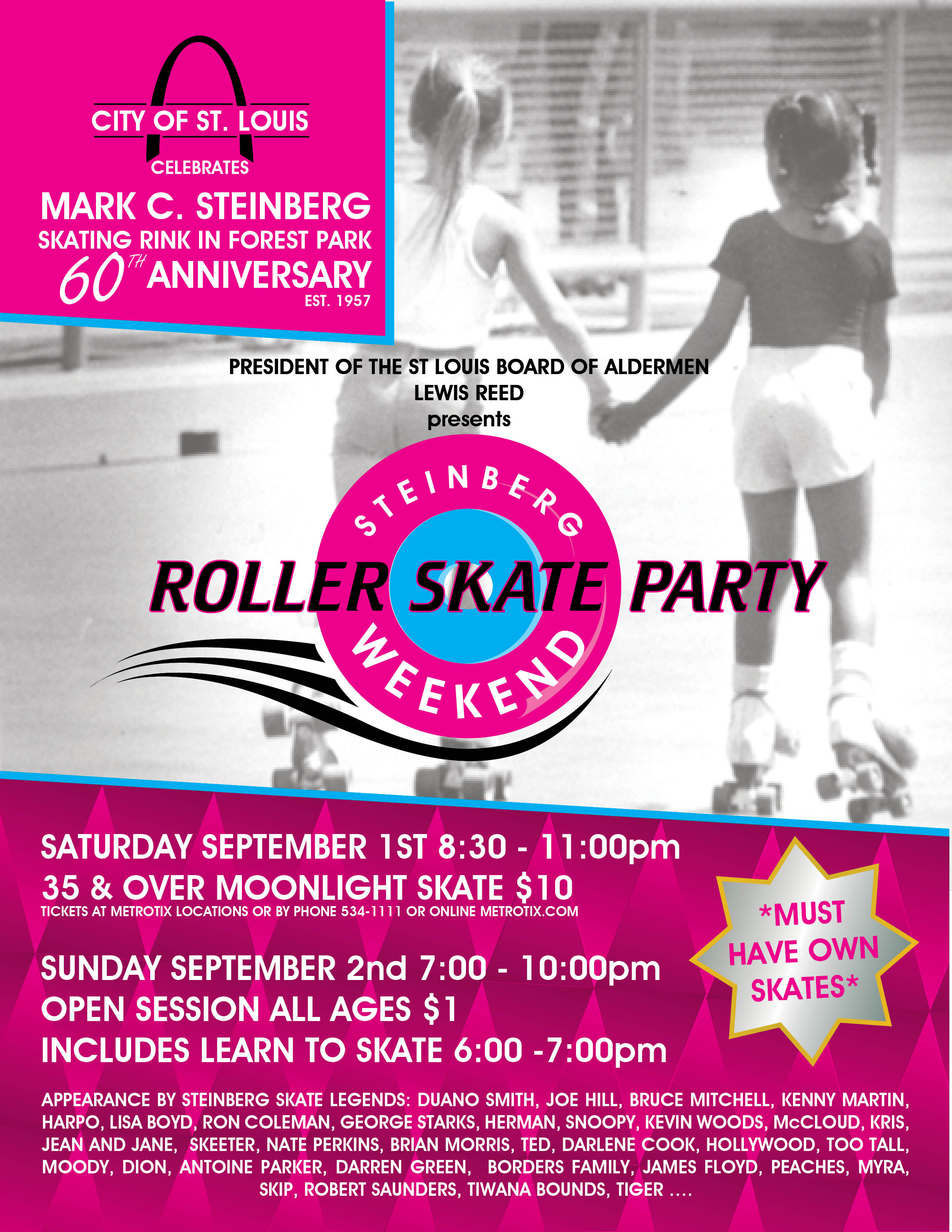 Join the Steinberg Rink Skating Legends and Board of Aldermen President Lewis Reed for a weekend of fun celebrating 60 years of Steinberg, Sept. 1 and Sept. 2! 
On Saturday, Sept. 1, there will be a moonlight skate for adults 35 years of age or older in Forest Park. On Sunday, Sept. 2, all are welcome to join for an open session of skating and a special learn-to-skate event. 
Throughout the 60s, 70s and 80s, roller skating was a major highlight of the Steinberg Rink. It was one of the least segregated recreation facilities in St. Louis. The popular skating destination over the summer months would cater to more than a 1,000 people of all ages on a Sunday evening. The rink also experienced a huge success with a partnership with the Board of Education as a "Learn-to-Skate" physical education class. 
Eventually, the summer heat caused roller skating to give way to indoor rinks and air conditioning, but the legacy of decades of communities growing up at Steinberg created one of the best roller skating cultures in the nation.
Purchase tickets here for the Steinberg Skating Rink 60th Birthday Celebration!
Event Information
35 & Over Moonlight Skate
Date: Sat. Sept. 1, 2018 
Time: 8:30 -11 p.m.
Cost: $10 per person
*Must bring own skates*
Learn-to-Skate & Open Session
Date: Sat. Sept. 2, 2018 
Time: 7-10 p.m., 6-7 p.m. Learn-to-Skate
Cost: $1 per person
*Must bring own skates*