FY 2014 Line Item Detail
View the budgets and personnel schedules for each City department for fiscal year 2014 (July 1, 2013 to June 30, 2014).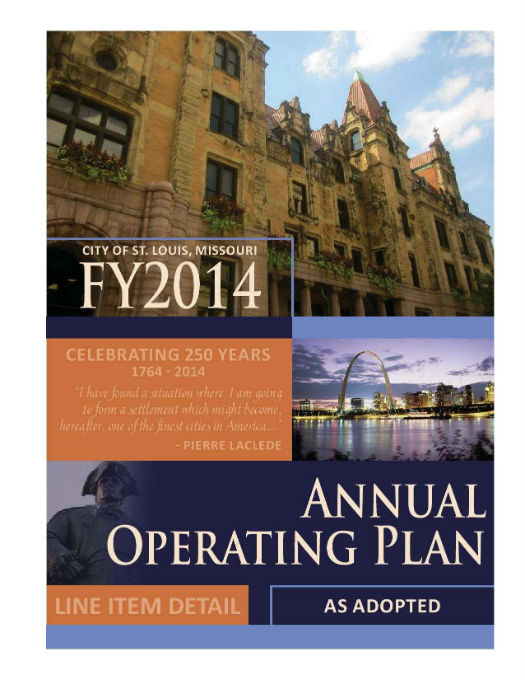 Publication Date: 07/09/2013
Document Type: Plans and Reports
Sponsor: Budget Division
Summary
Fiscal Year 2014 Annual Operating Plan Line Item Detail as adopted by the Board of Aldermen 6/28/13. Each section contains the budget and personnel schedule for the relevant department.
Need Help Viewing?
You need a program that can open Adobe PDF files. A free option: