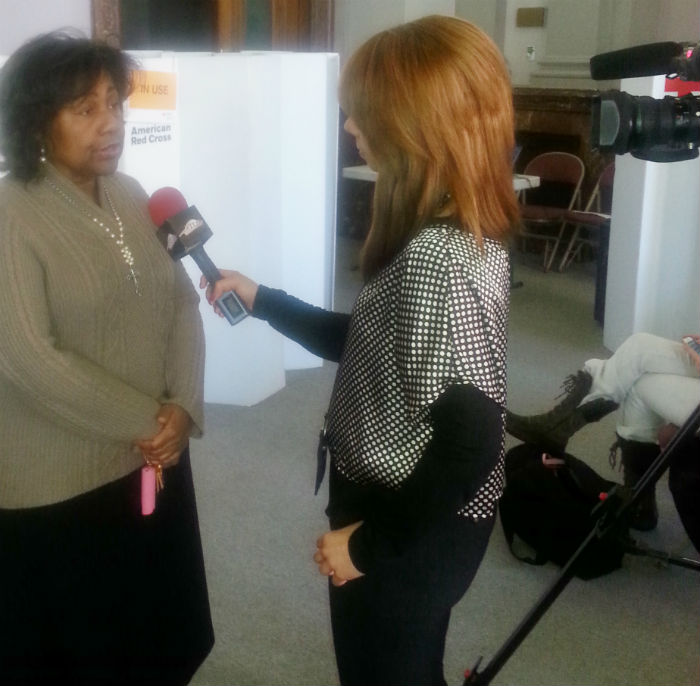 The Red Cross Charles Drew Blood Drive is held twice a year, and hosted by the Office of Comptroller Darlene Green. The most recent drive was held on February 18, 2015 inside City Hall, Room 208.
In spite of the brutally cold weather, 21 donors registered for the event. In all, 18 units of blood were collected. According to the Red Cross, each unit of blood can potentially save three lives. 
The Comptroller's Office will host another blood drive on Wednesday, August 19th from 11:00 a.m. until 3:00 p.m. This office has been hosting blood drives since 2008 and has collected nearly 200 units of blood in total.
Department:


Office of the Comptroller


Topic:


Community