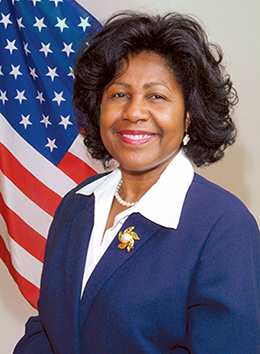 On April 6, let us all remember to vote Yes on Proposition E (earnings tax) when we go to the polls to elect new city leadership and school board members. A "yes" vote on Prop E supports the City of St. Louis by retaining our earnings tax and ensuring funding for essential city services.
The earnings tax currently makes up 36 percent of the city's general revenue. It is the top funding source used to pay for important, everyday municipal services that save lives and enhance our neighborhoods. Services supported by the earnings tax include fire protection, policing and public safety, neighborhood stabilization, lighting and street repair, parks and forestry, and more.
The earnings tax is one of the most equitable taxes in the city. It is a 1 percent tax on wage income for those working or living in the city—it does not apply to social security, disability, unemployment or retirement payments. And because people who live outside the city but work for an employer based here also pay the earnings tax, it helps distribute the cost of providing services they use as well as city residents.
Every person who lives or works in the city benefits from the services the earnings tax funds. Without the earnings tax, we would lose a third of our general revenue. A deficit would have to be made up with higher sales and property taxes to continue providing essential services.
Since 2010, Missouri law has required that the earnings tax be put up for a renewal vote every five years. In 2011 and 2016 the earnings tax was overwhelmingly supported by city voters—because city voters understand how critical the earnings tax is to funding city services.
I urge you to vote Yes on Prop E. Your yes vote supports the city and ensures St. Louis will have the funds to provide you with safe and strong neighborhoods. With your support, our next mayor and city leadership will have the funds they need to put St. Louis on a path where all of us can thrive.
---
Comptroller Darlene Green is the chief fiscal officer of the City of St. Louis and is charged with safeguarding the city's credit rating and with protecting taxpayer dollars. She is the recipient of the 2019 Women in Public Finance Lifetime Achievement award. Visit www.stlouis-mo.gov/comptroller to learn more about the Office of the Comptroller.
Department:


Office of the Comptroller