This article is 2 years old. It was published on April 30, 2020.
Washington University Investigations Issue Invitation to Complete COVID-19 Social Distancing Survey
A request to share opinions and behaviors related to COVID-19 and social distancing has been issued by investigators at Washington University in St. Louis. St. Louis area residents can offer their input by completing a 15 minute survey that can be found at https://bit.ly/2y6CDj3.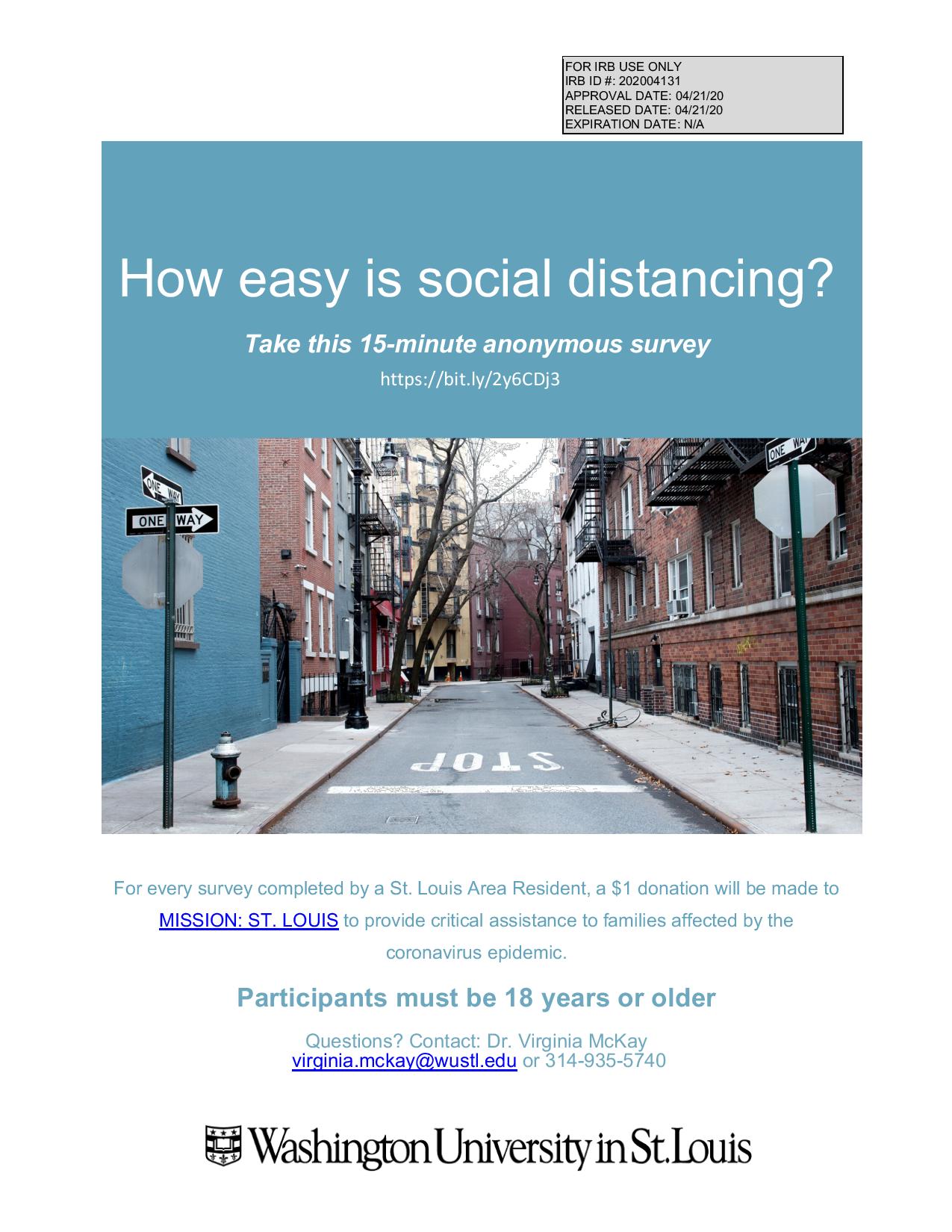 Department:


Department of Health
Office of the Mayor