This article is 3 years old. It was published on November 26, 2019.
City of St. Louis Mayor Lyda Krewson will sign on to the FastTrack Cities Paris Declaration to end the AIDS epidemic by 2030 on Sunday, December 1, at 10:30 a.m. at 1520 Market Street, Room 278. She will be joined by representatives from the St. Louis County Executive Office, International Association of Providers of AIDS Care, City of St. Louis Department of Health, Washington University School of Medicine, Williamson and Associates, Doorways, Saint Louis Effort for Aids, and the St. Louis Regional HIV Health Service Planning Council.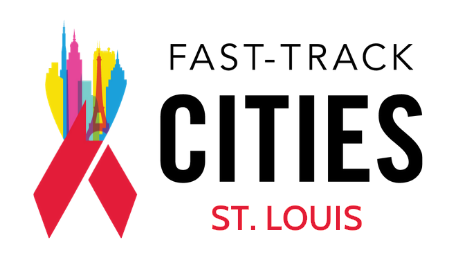 The Fast-Track Cities Paris Declaration is a commitment by cities to reach 90–90–90 targets: 
90% of people living with HIV knowing their HIV status, 
90% of people who know their HIV-positive status accessing treatment, and 
90% of people on treatment having suppressed viral loads) 
As of December 31, 2017, 6,230 people were living with HIV disease (HIV/AIDS) in the St. Louis region, more than 3,400 of those persons (55%) live in the City of St. Louis, and more than 2,300 (37%) live in St Louis County. 
"St. Louis becoming a Fast-Track City demonstrates a commitment of government leaders to leverage regional resources and critical scientific advances in HIV prevention and the continuum of care, coordinate efforts across the local public health system, reduce stigma associated with sexual health screening and prevention of sexually transmitted infections, and implement evidence-informed culturally sensitive activities necessary to end the HIV epidemic," said Dr. Fredrick L. Echols, director of health for the City of St. Louis. "Our efforts will be closely connected to the work being done as a result of our recent Community Health Improvement Plan."
"A major component to St. Louis reaching our 90-90-90 targets will be an effective, coordinated local government leadership team," said Mayor Krewson. "I appreciate all of our partners in joining the City on this important global initiative. It reinforces our commitment to helping end HIV/AIDS."
"We can only address the AIDS epidemic effectively if we work together," said St. Louis County Executive Sam Page, a medical doctor. "We look forward to working with the City to move St. Louis toward better public health for all our residents,"
"We proudly welcome the City and County of St. Louis to the Fast-Track Cities initiative on the occasion of World AIDS Day 2019," said Dr. José M. Zuniga, President/CEO of the International Association of Providers of AIDS Care (IAPAC), which is the core technical partner of the Fast-Track Cities initiative. "St. Louis will benefit from the collective best practices and lessons learned from a network of more than 300 Fast-Track Cities and other municipalities that are working in solidarity to end urban HIV epidemics by 2030. As important, the Fast-Track Cities network's emphasis on community-led HIV responses aligns well with the US federal government's prioritization of 48 counties, two territories, and seven states, including Missouri," Dr. José M. Zuniga, President/CEO IAPAC
About Fast-Track Cities
Fast-Track Cities is a global partnership between almost 300 cities and municipalities, the International Association of Providers of AIDS Care (IAPAC), the Joint United Nations Programme on HIV/AIDS (UNAIDS), the United Nations Human Settlements Programme (UN-Habitat), and the City of Paris that are collaborating to reach zero new HIV infections, zero AIDS-related deaths, and zero HIV-related stigma/discrimination. The initiative was launched on World AIDS Day 2014 in Paris. For more information please visit: https://www.iapac.org/fast-track-cities/about-fast-track/
About the International Association of Providers of AIDS Care

With more than 30,000 members globally, IAPAC is the largest association of clinicians and allied health professionals working to end AIDS as a public health threat by 2030. For more information about IAPAC and our global activities, please visit: https://www.iapac.org/
Department:


Department of Health
Office of the Mayor