This article is 7 years old. It was published on August 4, 2016.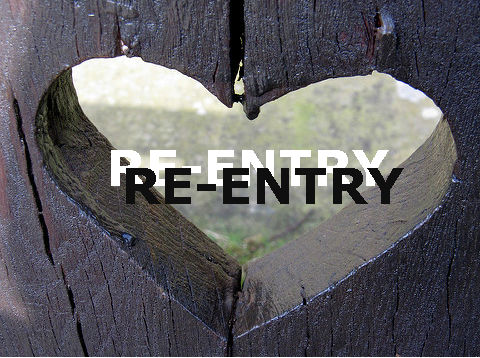 ST. LOUIS –Young people returning home from the St. Louis City Justice Center and the Medium Security Institution will soon benefit from a $1.8 million grant from the U.S. Department of Human Services Office of Minority Health.
The City's partners at the St. Louis Integrated Health Network (IHN) have been awarded the RE-LINK grant to help 18-26 year-olds who have recently been released from jail connect to a collaborative, community-based network of support services that promotes personal and community health.
The City approaches violence as a public health crisis, understanding that those reentering the community after a stint in jail often face burdens and challenges that make it difficult to lead healthy, productive lives. To address this, the RE-LINK program will provide young people with a holistic, comprehensive support system as they transition back into our neighborhoods. Supportive case workers from IHN will help each individual adjust to life outside of jail while connecting them to health care, health care coverage, behavioral health, and social services support, including services offered by the City, such as substance abuse counseling and employment assistance.
"We have a better chance of curbing endemic violent behavior if we can more directly intervene in a young person's life," said Mayor Francis Slay. "Public health research continually shows that access to support services reduces recidivism, promotes social cohesion, and lowers crime rates."
"This work will not only involve the day-to-day support of young people coming back into their local communities, but it also allows us the opportunity to create a broader and more cohesive network of health and social service providers to be more responsive to the young people we serve together," said Bethany Johnson-Javois, MSW CEO St. Louis Integrated Health Network.
Whether a jail inmate posts bond to return home or completes a sentence to return home, supporting these justice-involved young adults upon reentry is a key component of the City's PIER Plan to reduce crime and violence. The plan identifies and implements strategies to prevent crime, intervene in people's lives when they start down the wrong path, enforce laws, and help offenders successfully reenter our community once they have paid their debt to society.
"We are addressing a critical need early in their interaction with the legal system," said City of St. Louis Jail Commissioner Dale Glass. "We hope that this initiative, coupled with our From Prison to Prosperity program, will assist in curtailing future criminal behavior and acts of violence by better preparing inmates for a better life at home."
The Office of Minority Health and IHN recognize that a person's health, including their physical safety, is the basis for their success and opportunity. Without personal health and behavioral support, ex-offenders have a more difficult time finding ways to gainfully contribute to society and are more likely to return to crime. The RE-LINK grant will give IHN the capacity to support City residents coming back home have the best opportunity at a fresh beginning.
"St. Louis Integrated Health Network is an important partner in working with the HHS Office of Minority Health to address the barriers to obtaining services that improve the health outcomes for minority and disadvantaged young adults in transition from jail to their communities," said Dr. J. Nadine Gracia, deputy assistant secretary for minority health and director of the HHS Office of Minority Health.
About The St. Louis Integrated Health Network
The St. Louis Integrated Health Network (IHN) is a local, public service organization that collaborates with the City of St. Louis Health Department, hospitals, community health centers, and other safety net institutions to increase access to high-quality, affordable healthcare for all St. Louis area residents, especially the medically under-served.
Department:


Office of the Mayor
Department of Health