This article is 2 years old. It was published on September 24, 2020.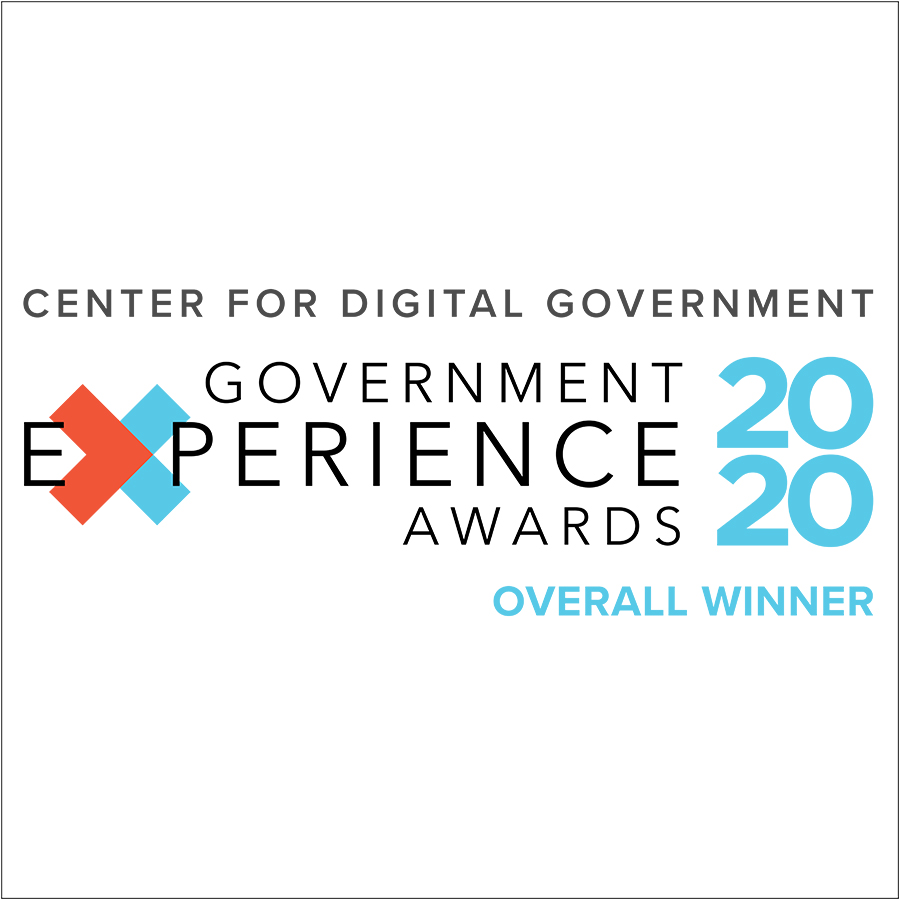 The Center for Digital Government (CDG) today announced the winners of the fourth annual Government Experience Awards. The awards recognize the achievements and best practices of states, cities and counties that are radically improving the experience of government and pushing the boundaries of how citizen services are delivered. Top government jurisdictions, agencies and departments were honored during a virtual awards event on September 24.
The City of St. Louis website took 3rd place in the Overall City Experience category. During the awards presentation, the City's Information Technology Services Agency (ITSA) was recognized for their:
innovative use of analytics, public dashboards, and open data;
use of web content tagging, which runs behind the scenes of a well designed website to help citizens find what they are searching for quickly;
creation of a consistent experience for citizens, making it easier for citizens to anticipate website behavior due to the seamless design across all department pages;
creating cross-platform content, meaning a citizen can access government services via their desktop computer, their mobile device, or their favorite social media account and be guaranteed access to the same information. A citizen, for example, can begin a CSB service request on one channel such as Twitter and follow it through to completion within the website.
Other highlights of the City's award nomination include the centralized event and meeting calendar. Public meeting detail pages automatically pull in related legislative information, meeting materials, and live video streams instead of linking off to disparate systems for each. From the calendar invite, you can easily access meeting agendas, meeting minutes, meeting videos, or hop over to the hosting department's page to learn more about that agency. This application also spotlights the great work of department contributors, who keep their calendar events up to date and properly tag data so that the integration can happen.
Another shining star in the City's nomination is our Covid19 response pages. These pages illustrate collaboration between the web team, our GIS division, the Health Department, and the Mayor's Office. The design allows numerous sources of information to be pulled together into a single place, making it easier for our constituents to find the information they need and see all the elements that encompass the City's response to the pandemic.
ITSA is very proud of our web team, which is made up of only 3 employees. This small but mighty staff has accomplished much due not only to their commitment to high quality design standards, but through educating their colleagues in ITSA and over 30 department content contributors the importance of adhering to those standards.