This article is 4 years old. It was published on March 14, 2019.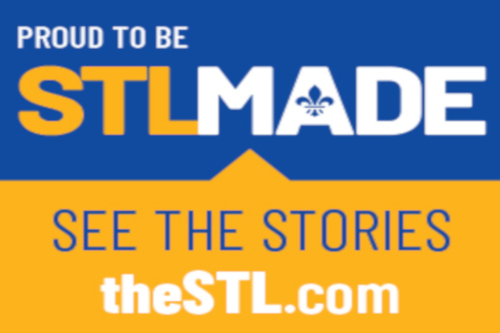 My team and I are so proud to be STLMade: a movement of St. Louis area residents, organizations, and businesses celebrating the people and the ideas moving our region forward.
A movement that recognizes that in order to grow, we need to effectively compete with other cities for new residents, talent and investment.  A movement that recognizes it's time to speak out about what makes St. Louis unique.
St. Louis has a compelling story to share with the world. I say it often in my speeches that we need to brag more. We have world-class universities, one of the best food scenes in the country, and unique, vibrant, walkable neighborhoods.
We've become a national leader in developing startups and we're establishing leadership in cutting-edge industries including life sciences, ag-tech and geospatial intelligence. We embrace creativity and innovation.  Our love of music and sports is legendary, and our cultural institutions are top notch.
But nowhere does the spirit of St. Louis shine brighter than in the stories of our people. St. Louis is currently experiencing a renaissance and it's happening from the ground up, driven by our innovators, thinkers, doers, and makers.  The people of St. Louis make it the great place that it is. The ones who fly the city flag with pride, those who carry on century-old traditions and those who start new ones.
The people who turn an idea or a creative hobby into a growing business.  Those who treasure lifelong friendships while welcoming new immigrants to our community. Those who recognize our challenges and where we fall short, then work tirelessly and selflessly to make St. Louis a better place for all. 
Our story to the world is simple but true, the people of St. Louis insist on moving forward and are committed to making this a place where you can start up, stand out, and stay.  
Visit and follow the thestl.com [thestl.com] to learn more about the STLMade movement and the stories that make us, us.