This article is 7 years old. It was published on May 26, 2015.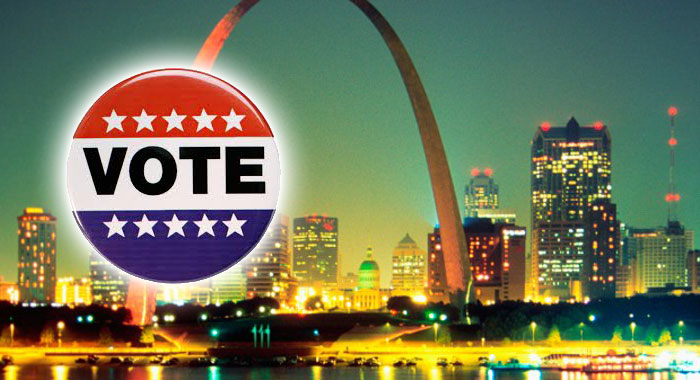 The bonds will pay for pressing needs of the Fire and Police departments, streets and bridge repairs, derelict building demolition and building preservation, municipal court improvements, corrections department updating, and other city building improvements and service vehicle replacements. Specific projects include the replacement of fire trucks, upgrades to jail security systems, a new centralized and secure 911 dispatch center, as well as funding for neighborhood projects and recreation centers.
The recommendations for using the bond money were established by the City's Capital Committee and adjusted by the Board of Aldermen over the past year and a half.
The Board of Aldermen overwhelmingly supported Board Bill 2, an ordinance allowing the bond to be put to a public vote. Mayor Francis Slay signed the bill into law and sent it to the Board of Election Commissioners, instructing them to prepare the bond issue for a public vote at the next election.
The $180 million bond would be funded through a modest property tax increase. For example, a homeowner with a property tax bill based on $80,000 (home and vehicle) would pay about $28 more in annual property tax. Someone with a current property tax bill based on $140,000 would pay an additional $50 each year. A property tax bill based off $275,000 would have a $97 annual increase.
"It's time to reinvest in St. Louis," Todd Waelterman, Director of Operations, said. "Not only will you see your tax dollars at work, but it will also save us millions of dollars annually in maintenance costs."
"The City has not gone to voters for a major general obligation bond since 1999," Paul Payne, Budget Director, said. "Since then, the City has mostly deferred capital improvements in order to successfully weather two recessions while maintaining our reserve fund and bond rating. This General Obligation bond is critical for both the continued delivery of essential services and the City's financial health that voters consider and approve it."
The bond must be approved by 2/3 of voters to pass. The following language will appear on the August 4th ballot:
Proposition to issue bonds of the City of St. Louis, Missouri in an amount not to exceed One-Hundred-Eighty Million Dollars ($180,000,000) for the purpose of funding a portion of the cost of acquiring certain real property for, and purchasing, replacing, improving, and maintaining the buildings, vehicles, and equipment of the City, the St. Louis Police Department, Fire Department, and Emergency Medical Services, and other City departments and for maintaining the safety and security of the jails and improving public safety; for funding a portion of the costs of reconstructing, repairing and improving streets, bridges, and sidewalks; for funding a portion of the costs of infrastructure development and of demolition and abatement of various abandoned or condemned buildings owned by or under the control of the City of St. Louis or its related agencies; for funding a portion of the cost of city owned building stabilization and preservation for funding a portion of the costs of home repair programs for funding ward capital improvements; for funding a portion of the cost of paying for economic development and site development infrastructure, and for paying incidental costs of such work and of issuing bonds.
1 comment from someone like you has helped us improve this page. Keep the feedback coming!