This article is 5 years old. It was published on November 27, 2017.
Mayor Lyda Krewson has appointed longtime 8th Ward Alderman Stephen Conway as the City's new assessor.
Conway, 60, a lawyer and a CPA, will begin effective November 27.
"Steve's experience in government, his acumen and his passion for the City make him the ideal candidate for this position," Krewson said in a statement. "The Assessor is a serious position that requires someone with Steve's commitment. I couldn't be more happy that he is taking on this role."
The Assessor's Office assesses all City property to fairly reflect market value and to accurately record all real estate and personal property information.
The Assessor's Office has 62 employees and a budget of $2.6 million a year.
Conway will replace retired United States Air Force Master Sergeant and longtime City employee Freddie Dunlap, who retired as Assessor this month after four years at that position. Dunlap previously served as the City's Commissioner of Supply for 12 years.
In a retirement ceremony last week, Krewson thanked Dunlap for his service to the country and the City of St. Louis.
In accepting the role of assessor, Conway has agreed to resign from the Board of Aldermen effective immediately.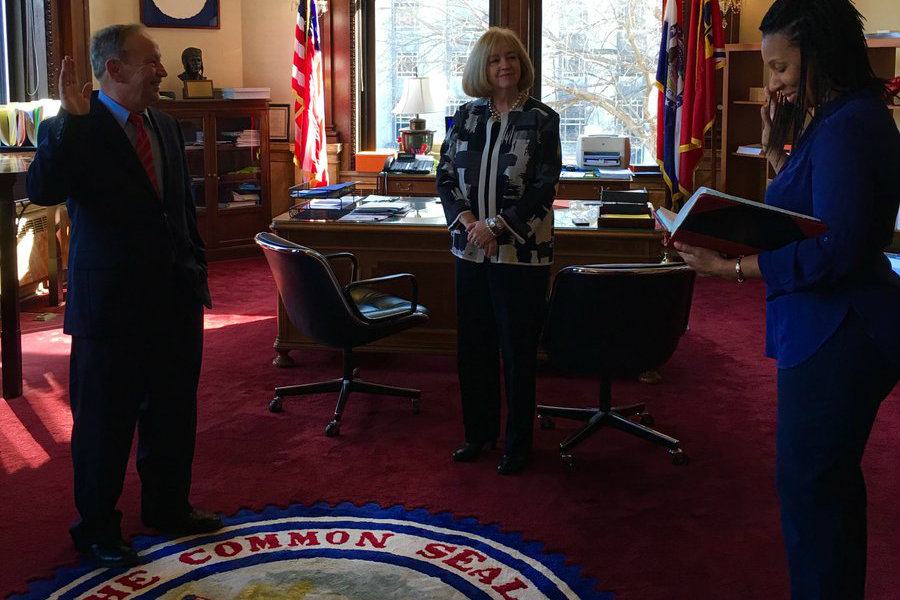 Originally elected in 1990, Conway rose to third in seniority at the Board. In 2001, he became chairman of the Ways and Means Committee, a position he held until Monday, making him the longest serving chairman of that committee in the City's history.
In his role as alderman, Conway is credited as overseeing budget negotiations, and balancing the City's competing interests during the economic downturn of the late 2000s.
In his career, Conway also sponsored the City's adoption of the Single Stream recycling program, which boosted the City's recycling efforts without placing extra burdens on residents; co-sponsored legislation that created Botanical Heights; co-founded the Tower Grove Community Development Corp., which serves as a model for other development corporations; coordinated efforts of neighborhood groups to renovate more than 600 housing units, thereby revitalizing the Shaw neighborhood; and taking the lead in revamping the South Grand streetscape, one of the City's most popular attractions.
Conway holds a bachelor of science degree in accounting from John Carroll University and a law degree from St. Louis University.
He was a partner in the Conway and Jun, CPA firm from 1987 through 2004, and the chief financial officer of Imo's Pizza for the past 13 years. In his new role as assessor, Conway will step down from his position at Imo's.