This article is 7 years old. It was published on March 16, 2015.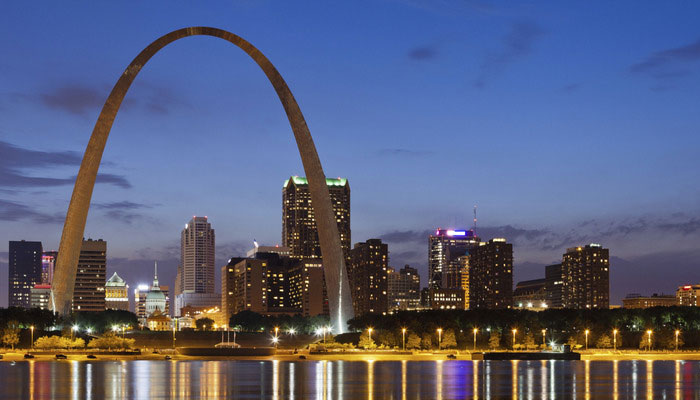 A team focusing on urban land use and redevelopment will represent the City of St. Louis at the Community Progress Leadership Institute (CPLI) at Harvard University Law School fromMarch 17-20, 2015, to learn and share best practices of tackling vacant, abandoned, and other problem properties.
The City of St. Louis has the oldest land bank in the United States. The Land Reutilization Authority (LRA) was established in 1971 to take over properties that private landowners no longer wanted or had abandoned. When a property owner fails to pay taxes for five years, the City's Collector of Revenue may sue and foreclose. There are at least five public tax foreclosure sales per year. Any properties not sold at the foreclosure sale are transferred into the LRA inventory to be maintained, marketed, and sold. 
"We have incredible opportunities to reuse and redevelop some of our vacant land," Mayor Francis Slay said. "The CPLI will help the City build upon its strong data foundation that tracks, analyzes, and predicts changes in vacancy, and, new strategies also could bolster our robust system for nuisance abatement and vacancy prevention. The City intends to use the information gleaned from this experience to further develop a vacant land and blight plan."
Private owners control the majority of underutilized lands and vacant buildings in the City of St. Louis, but the City maintains nearly 11,000 vacant properties and privately-abandoned buildings.
The CPLI training program will focus on equipping leaders with new skills to prevent and address blighted and vacant properties and return them to productive use. Some of the technical tools that will be explored are data and market analysis, delinquent tax enforcement reform, strategic code enforcement, and land banking. In addition, Cambridge Leadership Associates, an international leadership development practice, will conduct workshops exploring adaptive leadership.
"The Community Progress Leadership Institute is a special opportunity for local leaders to build new skills and knowledge," said Tamar Shapiro, president and CEO of the Center for Community Progress. "Perhaps even more importantly, it's a chance for each delegation to work together to develop new ideas and partnerships that could transform their community's fight against blighted properties."
The City of St. Louis was selected for CPLI, an invitation-only, competitive application process, because it demonstrates strong leadership and a commitment to developing new solutions for vacant, abandoned, and other problem properties. Also participating are: Brockton, Mass.; Fitchburg, Mass.; Lawrence, Mass.; Kansas City, Mo.; Greensboro, N.C.; and High Point, N.C.
2015 marks the fourth time Community Progress has brought together a Community Progress Leadership Institute class since 2010. Past graduates of CPLI have worked with legislators and other stakeholders to draft, advocate for, and pass state and local laws;streamlined systems to acquire and dispose of properties;improved data collection and use;deployed strategic local code enforcement operations;convened statewide leadership summits;and developed new systems that enable cross-agency and multi-stakeholder coordination on blight remediation.
The following individuals will represent the City's team at the Leadership Institute:
Don Roe, Director of Planning &Urban Design Agency (Team Lead)
Patrick Brown, Deputy Chief of Staff, Mayor's Office
Otis Williams, Executive Director, St. Louis Development Corporation (SLDC)
Laura Costello, Director of Real Estate, Land Reutilization Authority, SLDC
Frank Oswald, Building Commissioner, Department of Public Safety
David Meyer, Associate City Counselor
Stephen Acree, President, Rise Community Development (community partner)
About Center for Community Progress:
Founded in 2010, the Center for Community Progress is the only national 501(c)(3) nonprofit organization solely dedicated to building a future in which entrenched, systemic blight no longer exists in American communities. The mission of Community Progress is to ensure that communities have the vision, knowledge, and systems to transform blighted, vacant, and other problem properties into assets supporting neighborhood vitality. As a national leader on solutions for blight and vacancy, Community Progress serves as the leading resource for local, state and federal policies and best practices that address the full cycle of property revitalization, from blight prevention, through the acquisition and maintenance of problem properties, to their productive reuse. Major support for Community Progress is generously provided by the Charles Stewart Mott Foundation and the Ford Foundation.
Department:


Office of the Mayor
Land Reutilization Authority