This article is 6 years old. It was published on April 5, 2016.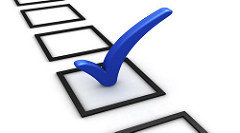 ST. LOUIS –With all precincts reporting, Mayor Francis Slay issued the following statement on the retention of the City's earnings tax:
"There has been a good week of news for City residents. First, NGA; now a resounding victory for Yes on E. City voters rejected a very dangerous gamble with our public safety and credit rating. The people who helped win tonight–as grassroots as you can get –are now poised to do even more great things."
Department:


Office of the Mayor