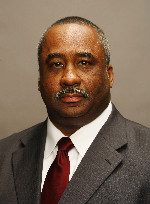 The events that are on the calendar for this coming weekend and next weekend are fun, exciting and ideal for the entire family to enjoy.  Before I highlight several of them, though, I want to take this opportunity to wish all the Moms who are reading this a Happy Mother's Day!  Raising a child is not easy, especially in today's society.  Let's all take a moment to recognize the strength, courage and wisdom that Moms demonstrate everyday.

I also want to make note of the fact the week of May 1 – 7 is National Correctional Officers and Employees Week, in honor of the work corrections professionals do every day under very difficult circumstances.  I tip my cap to all those who work or worked for the City Division of Corrections, and indeed every corrections officer in the U.S. for putting yourself in harm's way to make others safe.  Thank you!

Finally, I want to remind you that City offices, City Courts, and the Municipal Garage will be closed on Monday, May 9 during a City-wide scheduled furlough day.  The City's Refuse Division trash collection schedule for residents with roll carts will be adjusted to accommodate the furlough.  

Listed below are several of the events that will be held in St. Louis in the next few days and weeks.  I encourage you to stop by and take advantage of all that our great City neighborhoods have to offer.  Also, if you haven't visited the City's new website (http://stlouis-mo.gov/) I encourage you to do so.  On its home page you will find a link to the Calendar of Events.  Please feel free to submit an event and to see what activities are coming up.  See you in the neighborhood!
 
Free Movie Series

If you enjoy watching movies under the stars, or in this case, under the Train Shed at Union Station, then note on your calendar the Free Movie Series at Union Station on the 1st Friday of every month, now through September.  Movies start at sunset.  The classic, "An American in Paris," will be shown on Friday, May 6.  For a listing of the movies to be shown in the series, visit http://www.stlouisunionstation.com/go/mallEvents.cfm?eventID=2145383680


Tower Grove South Neighborhood-wide Yard Sales

Last year's TGS Neighborhood-wide Yard Sales Day was such a tremendous success that back by popular demand Tower Grove South Neighborhood will be conducting another Neighborhood-wide Yard Sales Day event on Saturday, May 7 from 8 a.m. to 1 p.m.  For more information, visit http://towergrovesouth.org/.


Flowers for Downtown
Volunteers from Urban Roots, a collaborative of the City Parks Department, Operation Brightside, Flora Conservancy, Gateway Greening and The Partnership for Downtown St. Louis, will be participating in their annual planting to beautify Downtown on Saturday, May 7, from 9 a.m. to Noon.  Volunteers will meet at the The Laclede Statue on Market Street between City Hall and the old Municipal Courts Building.  For more details, visit http://www.downtownstl.org ( http://www.downtownstl.org/ ).  Next weekend, Friday, May 13 and Saturday, May 14, the volunteers will be planting on Market Street at Kiener Plaza in Downtown St. Louis, starting at 9 a.m.

Cinco de Mayo St. Louis Celebration

This year's Cinco de Mayo Celebration on Cherokee Street will take place starting at 11 a.m. on Saturday, May 7.  The Cinco Main Stage will feature live music by such great acts as Javier Mendoza and Grupo Navegante.  Artisans from Cherokee Street and the region will display their work.  The People's Joy Parade will step off about 1 p.m.  For all the details, visit www.cincodemayostl.com ( http://www.cincodemayostl.com/ ).

South Grand Mother's Day Bike Tour

Here's a unique way to spend this Mother's Day.  Celebrate it with a family bike ride through the beautiful and historic neighborhoods of South Grand.  Registration will be from 9:30 – 11:30 a.m. on the South Grand Parking Lot, 3500 Hartford.  Choose from 5, 18 or 34 mile routes.  For all the particulars, visit www.southgrand.org ( http://www.southgrand.org/ ).

Small Business Week

Small Business Week is an annual nationwide celebration and recognition of small business owners, small business champions and government contractors, hosted and sponsored by the U.S. Small Business Administration and celebrated at the district, state, regional and national level.  SBA's St. Louis District will be celebrating Small Business Week from May 9 -14.  It is the only district in the nation that hosts a full week of events in celebration of Small Business Week.  For a listing of events for Small Business Week of Eastern Missouri, visit http://www.smallbusinessweekstl.org/calendar-of-events.html.

National Women's Health Week

Every Step Counts, Inc. and St. Louis Community College at Forest Park will be celebrating National Women's Health Week by holding a number of events May 9 -14.  This year's national theme "It's Your Time," encourages women to make their health a top priority and take simple steps for a longer, healthier, and happier life.  All events are open to the public and free of charge, with the exception of Zumbathon on Saturday, May 14.  For a complete listing of events for National Women's Health Week, visit www.estepco.org ( http://www.estepco.org/ ).

Twilight Tuesdays Concert Series

The Missouri History Museum's Twilight Tuesdays Concert Series is back!  On Tuesday, May 10 Mystic Voyage will perform a Stevie Wonder Tribute.  For a complete list of the season's line-up, visit http://www.mohistory.org/.

Parties on the Plaza are back!

Some of last summer's favorite events were the free outdoor concerts at the Old Post Office Plaza, 8th and Locust Streets, in Downtown St. Louis.  The monthly concerts will begin again this coming Thursday, May 12, from 5-8 p.m.  The group Fat Pocket is scheduled to perform.  The remaining dates for Parties on the Plaza are June 9, July 14, Aug. 11 and Sept. 8.  For more information, visit www.downtownstl.org/partiesontheplaza.

"Excellent School Options" Education Fair

Parents and children interested in learning more about various schools in North St. Louis will be able to meet representatives from those schools at the "Excellent School Options" Education Fair that will be held on Saturday, May 14 from 10:30 a.m. to 1:30 p.m. at Mathews-Dickey Boys & Girls, Club, 4245 N. Kingshighway.  Participating schools include:  City Academy (recruiting 3rd and 4th grade), De La Salle Middle School (recruiting 6th to 8th grade), Jamaa Learning Center (recruiting K, 3rd & 6th grade), Loyola Academy (recruiting 6th to 8th grade), North Side Community School (recruiting Pre K to 2nd grade), Shearwater High School (recruiting 17 yrs. To 21 yrs.), St. Louis Catholic Academy (recruiting Pre K to 8th grade), St. Nicholas Pre School (recruiting Pre K), Preclarus Mastery Academy (recruiting 5th & 6th grade), and Most Holy Trinity Catholic School and Academy (recruiting K to 8th grade).

The Big BIG Tour and City Living Expo

The annual Big BIG Tour and City Living Expo will take place on Sunday, May 15 from 11 a.m. to 3 p.m.  The Big BIG Tour is the only free city-wide tour of for-sale residential properties.  The event provides the opportunity for current or future residents of St. Louis to view properties in virtually every City neighborhood on a self-guided tour.  The tour will begin at the St. Louis Language Immersion School (SLLIS), 4011 Papin in the Forest Park Southeast neighborhood.  Guide books and maps will be available for all listed properties for that day.  In addition, the City Living Expo, featuring neighborhood organizations, schools, and lenders will take place at SLLIS so attendees can learn more about St. Louis' great neighborhoods.  Need more information?  Visit http://bigbigtour.org/.

Free Summer Day Camps

The City of St. Louis is offering a wide array of free summer day camps at its recreation centers and select parks.  Long-term day camps will operate from June 13 through June 29, for youths ages 7-12.  The camps will offer a wide variety of activities on weekdays from 9:30 a.m. to 4 p.m.   Parents and guardians may apply for the camps in person at any of the camp locations (Wohl, Gamble, Tandy, Cherokee, Marquette, Wilmore, Buder and 12th & Park) or by calling (314) 289-5320.  For more information about the long-term and week-long camps available to City residents, visit http://stlouis-mo.gov/government/departments/mayor/news/summer-camps.cfm.

National Night Out Registration Begins

The 28th Annual National Night Out Against Crime and Drugs will be celebrated on Tuesday, August 2.  Registration to close your street for that evening is now open.  You may register online or download and print out a registration form to complete and mail or fax in.  Visit http://www.stlouis-mo.gov/nst/nno.cfm.  

NIXLE

The Department of Public Safety's City Emergency Management Agency (CEMA) provides free emergency alert service through Nixle (http://www.Nixle.com/).  When you register for the service, you will receive our informative and timely text messages on your cell phone and/or as e-mails on your computer.  Visit the Nixle website and sign up for the free service today.  If you have any comments about the service, please let me know.


Will you be having an event in your neighborhood that we can support?  If so, you may email the information about it to me at brysonc@stlouiscity.com  or to Cathy Smentkowski at smentkowskic@stlouiscity.com for consideration of noting it in the Spotlight or you may post it on the City's Calendar of Events.

And remember, if you see something in the neighborhood that just doesn't look right, REPORT IT!

Charles Bryson
Director of Public Safety
City of St. Louis

Department:


Department of Public Safety