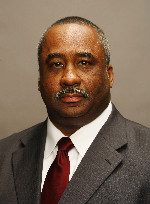 There are a number of fun and exciting events planned during the next few weekends in St. Louis. Before I highlight several of the activities on the schedule, though, I want to mention that next week, June 13-19, is Men's Health Week. I urge all the men who are reading this week's Spotlight to take care of themselves by getting preventive health screenings and to seek medical treatment when they are experiencing symptoms. If you can't do it for yourself, do it for those who you love and who love you.
Listed below are just a few of the events that will take place in St. Louis in the next few days and weeks. I encourage you to stop by and take advantage of all that our great City neighborhoods have to offer. Also, if you haven't visited the City's new website stlouis-mo.gov (http://stlouis-mo.gov/), I encourage you to do so. On its home page you will find a link to the Calendar of Events. Please feel free to see what activities are coming up and to submit an event that your organization will be holding. See you in the neighborhood!
Free Outdoor Movie Downtown
The movie "Almost Famous" will be shown at Old Post Office Plaza, 8th and Locust, on Friday, June 10 beginning at Dusk as part of the Cinema on the Plaza Series. This free movie series is set for every Friday in June. Next week's movie will be "Rush Hour."
Komen St. Louis Race for the Cure©
The Susan G. Komen Race for the Cure will be Saturday, June 11 in Downtown St. Louis, with activities starting at The 5K walk will step off from 14th and Olive at . For details, visit http://www.komenstlouis.org/site/PageServer?pagename=race_information
BentonPark West Neighborhood-wide Yard Sale
The first neighborhood-wide Yard Sale in Benton Park West (BPW) will be held this Saturday, June 11 from to . From Gravois to Jefferson to Cherokee to Compton to Potomac and back to Gravois, buyers will find treasures galore. Any proceeds to the Neighborhood Assn. will support many of the activities for the residents such as: National Night Out activities, Community Building Activities, BPW community gardens, social activities and a variety of other activities. For more information, contact the neighborhood office at (314) 771-0803.
"Thrill on the Hill"
A great event for the young and old is The All American Soap Box Derby and Classic Car Show, which will be this Sunday, June 12 from to , rain or shine, on Macklind Avenue on The Hill between Shaw and Columbia. For more details, go to http://stljaycees.org/soapbox.html.
Free City Pools Open June 13
City of St. Louis Division of Recreation outdoor pools will open on June 13 and will remain open through Aug. 19 for the 2011 Summer Season. Pool entrance is free to City residents. Pool hours are as follows:
Outdoor Pools
*Chambers, – , 7 days/week
*Fairgrounds, – , 7 days/week
*Marquette, – , 7 days/week
Indoor Pools
*Wohl, – , Mon.-Sat.
*Tandy, – , Mon.-Fri.
*12th and Park, – , Mon.-Fri.
*Cherokee, – , Mon.-Sat.
Stargazing at the Arch
Did you know the Gateway Arch has a Stargazing and Speaker Series? "Gateway to the Stars" will be presented on Monday, June 13 from at the Arch.
Raising Backyard Chickens
Learn the basics of raising chickens in an urban setting on Wednesday, June 15 at at the 13th Street Community Garden, which houses and cares for 16 chickens and operates an egg CSA. Drinks will be provided by Schlafly at no cost and the class will be located at 2714 N. 13th Street. Suggested donation of $10. Questions? Call Matt at Gateway Greening, (314) 588-9600.
Concerts in the Park
Despite the recent fire that destroyed the historic Band Stand Gazebo in Carondelet Park, the Carondelet Community Betterment Federation, Inc.'s Concerts in the Park Series continues Sunday, June 12 in Carondelet Park, Loughborough & I-55, from The Younger Brothers band is scheduled to perform some of that Old Time Rock & Roll music. For a listing of all the performances set at participating parks in this concert series, visit http://www.ccbf-inc.org/concernts.html
The band All Jacked Up is scheduled to perform at Monday, June 13 at South St. Louis Square Park, 7700 block of S. Broadway, as part of Carondelet Community Betterment Federation, Inc.'s Concerts in the Park Series. The group specializes in Pop, Country and Classic Rock music.
The Funky Butt Brass Band will perform on Tuesday, June 14 at at Fanetti Park, Michigan and Ivory, as part of the Carondelet Community Betterment Federation, Inc.'s Concerts in the Park Series.
The group Dubtronix is scheduled to perform at the St. Louis Public Library's "Not So Quiet" Concert at Old Post Office Plaza, 8th & Locust, in Downtown St. Louis on Thursday, June 16 from to The lunchtime concerts will be held every Thursday during June and July. For the line-up of performers, visit http://www.slpl.org/ . Note: If it rains, the show will be canceled.
Noble Jones will perform under the train shed at Union Station, 18th and Market Streets in Downtown St. Louis, on Thursday, June 16 from as part of the Station's free concert series.
Farmer's Markets
What better way to spend a Saturday morning than visiting a Farmer's Market. This summer be sure to see what Old North Farmer's Market (14th and St. Louis Avenue), the Farmer's Market in Tower Grove Park, and Soulard Market (Lafayette & S. 7th Street) have to offer in the way of fresh produce, arts & crafts and more.
Circus Flora
The air-conditioned, red-and-white big top tent has returned to Grand Center for Circus Flora. The 25th season production is "Vagabond Adventures," being performed now through June 26. Ticket prices range from $8 - $44. For more details, visit http://www.circusflora.org/.
Save the Date
 June 18 – Ronald McDonald House Charities of Metro St. Louis Bike Ride in Forest Park
 June 20 – 26 – Marine Week Activities
 June 26 – Lindenwood Live Concert in the Park
NIXLE
The Department of Public Safety's City Emergency Management Agency (CEMA) provides free emergency alert service through Nixle (http://www.Nixle.com/). When you register for the service, you will receive our informative and timely text messages on your cell phone and/or as emails on your computer. Visit the Nixle website and sign up for the free service today. If you have any comments about the service, please let me know.
Will you be having an event in your neighborhood that we can support? If so, you may email the information about it to me at brysonc@stlouiscity.com or to Cathy Smentkowski at smentkowskic@stlouiscity.com for consideration of noting it in the Spotlight or you may post it on the City's Calendar of Events.
And remember, if you see something in the neighborhood that just doesn't look right, REPORT IT!
Charles Bryson
Director of Public Safety
City of St. Louis