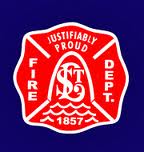 HomeownersInsurance.com has ranked the Midwest region's biggest metro areas by their residential fire risk, preparedness and response time to fires, and St. Louis has come in #1 as the most fire-safe city in the Midwest.
"No city is fire proof," wrote Samantha Alexander of HomeownersInsurance.com in announcing the latest rankings, "but St. Louis comes pretty close."  St. Louis received high marks for having a high percentage of homes that have updated electrical and HVAC.  Also, 84.9% of households in St. Louis are smoke-free.
The full details of the report may be found at:  https://homeownersinsurance.com/blog/2014/08/06/top-5-fire-safe-metros-in-the-midwest/ .
HomeownersInsurance.com is part of the network of insurance websites owned and operated by HomeInsurance.com.  The online insurance company has partnered with the top-rated insurance companies in the country to offer comprehensive coverage for customers.