This article is 6 years old. It was published on October 12, 2017.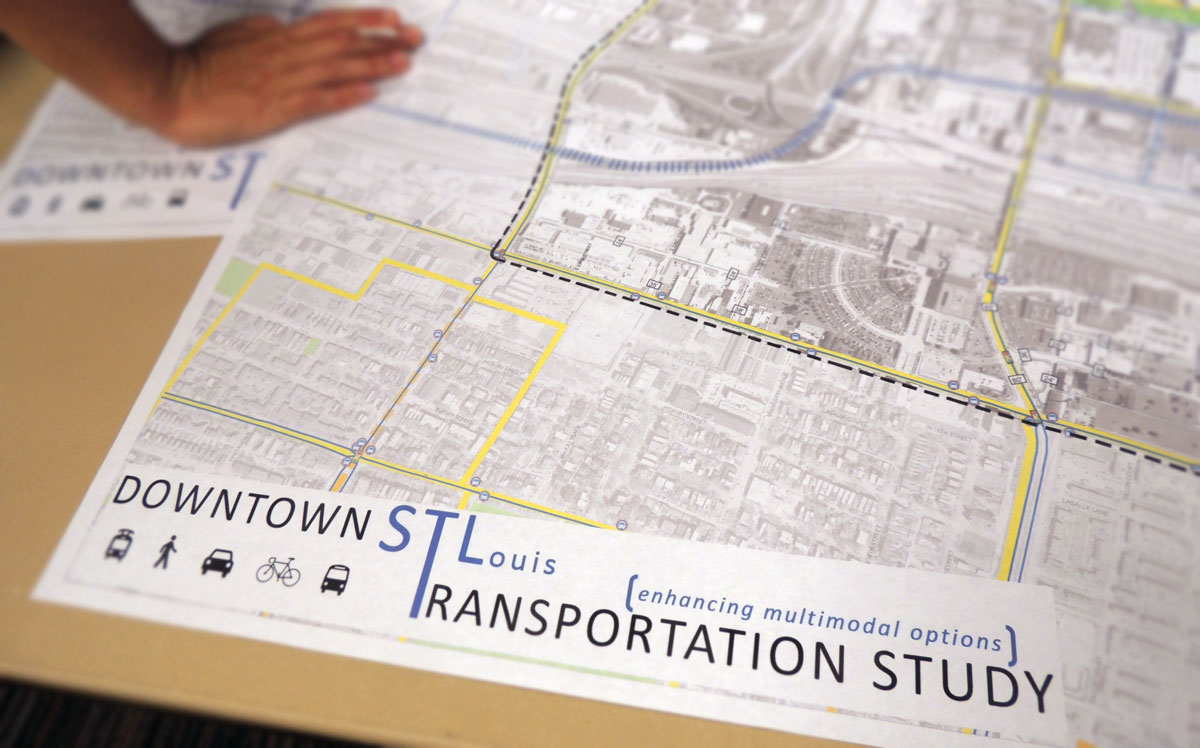 The City of St. Louis knows the importance of talking  about the future of our Downtown transportation system.
Visit the newly updated Downtown Transportation Study website and find the latest information gathered from the recent Downtown Multimodal Study Workshops hosted by The City.
The 8 half-day workshops were scheduled around various transportation topics. Each workshop consisted of different activities to gauge citizen feedback on important topics for the study. 
Walkabouts also took place downtown throughout the engagement week with interested participants. The Walkabouts covered various pedestrian, commuter, and ADA compliant services that the downtown area offers or needs improvement.
During the workshops the following topics were discussed: 
Bike Information
Event Traffic Management
City Traffic
Pedestrian Information
General Questions
City Parking
Transit Opportunities
Hot Spot Downtown Locations
Policy issues (freight/travel demand/curbside issues)
More workshops and another public meeting are planned (exact dates TBD).
For more information contact Jacqueline Ann (Jacque Lumsden) at JLumsden@cbbtraffic.com (CBB Transportation Engineers + Planners) or at (314) 449 – 9565.
Department:


Department of Streets
Department of Public Safety
Street Division
Traffic and Lighting Division