Ranken Advanced Manufacturing
Learn technology-based systems and product production processes delivered in compliance with the industry standards
Summary
Apprentices will gain knowledge about integration of technology-based systems and product production processes (fit, form and function) delivered in compliance with industry specific certification and standards. 
Program benefits
5 semesters with over 100 credit hours of college instruction; 
Over 1,250 hours of paid internship at sponsoring manufacturers throughout the region; 
Current industry partners include (but not limited to), Hunter Engineering, BioMerieux, Brewer Science, Tech Manufacturing, Deutsche Precision, Mittler Brothers, Seyer Industries, Aero-valve and Component Bar Products; 
Awarding an Associate's Degree, along with numerous NIMMS and KIAZEN certifications, upon the participant's successful completion; 
An apprentice can complete a yearlong apprenticeship. Over 45 of the curriculum instruction hours are through an integrated work-based learning sequence. Apprentices will be certified in several areas such as Design, Planning and Control, Technology and more. 
This program won the National Science Foundation 2015 Innovation Program Award and the 2015 Missouri Association of Manufacturing Education Partners Award.
Requirements
GED/High School Diploma 
Age 18 years or older 
Able to pass background check with finger printing and drug screening 
WorkKeys Assessment: Reading-4, Math-4 and Locating Information-4
 
Contact
Please call (314) 589-8000. 
---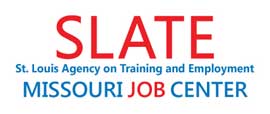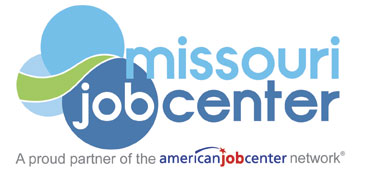 SLATE Missouri Job Center is an Equal Opportunity Employer and Service Provider. Auxiliary aids and services are available upon request to individuals with disabilities. If you need this information interpreted to a language you understand or in a different format, please contact 314-589-8000. Callers who are deaf or hearing or speech-impaired may reach us at Missouri Relay Number 711.
>> Equal Opportunity & Accommodations
>> Notice of Federal Funding and Federal Disclaimer
>> Babel Notice