The Wells / Goodfellow Green Space has started construction in June 2019. The work includes grading, landscaping and the installation of orchard trees on the North side of St. Louis Avenue just west of Goodfellow Boulevard.
Future additions to the green space project are to continue in the coming months.
About the Wells/Goodfellow Green Space Project
The goal of the Wells Goodfellow Neighborhood Green Space Project – Phase I is to convert ~7 noncontiguous acres of vacant and abandoned lots to a passive recreation space that absorbs stormwater and provides a community open space amenity. 
The community green space location was determined through a combination of GIS-based computer modeling and community planning and participatory mapping workshops. The resultant location lies within a water problem area prone to combined sewer overflows, basement backups, and minor street flooding.

In November 2017, residents engaged in a 3-day design charrette with HDR Inc. to develop conceptual designs for the project site. These plans were then further developed by SWT Design to construction documents with technical, grading, and seeding specifications.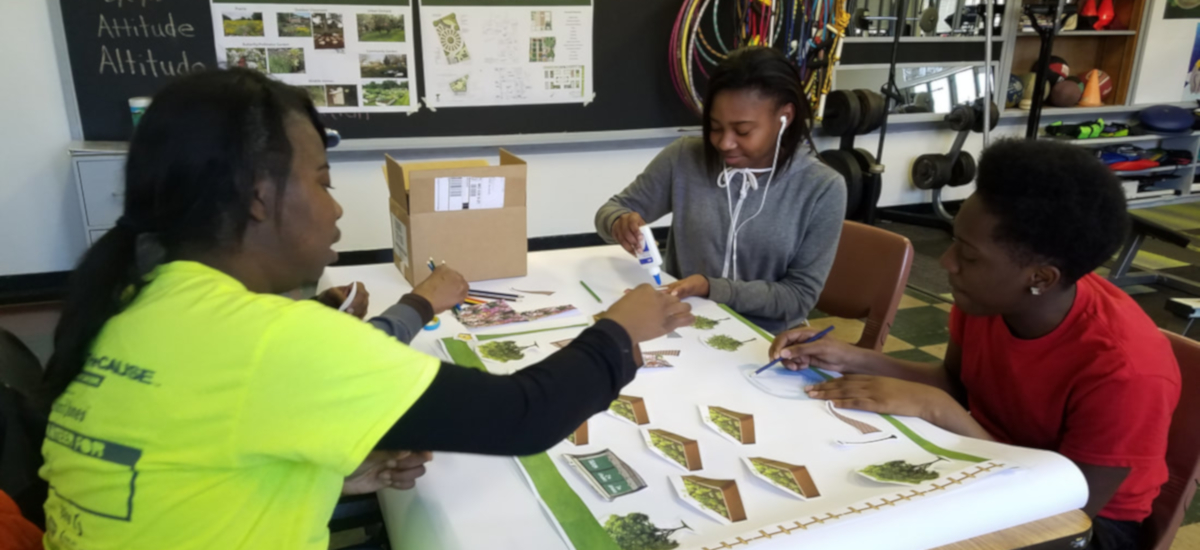 The awarded contractor is responsible for earthwork and material excavation, soil preparation and erosion control, and seeding in accordance with the provided specifications. 
About The Green City Coalition
Green City Coalition works with residents to increase community cohesiveness, vitality and prosperity; enhance neighborhood safety and aesthetics; and improve personal and environmental health, well-being and resilience. 

Transparency, collaboration, and community engagement are vital to program success, which is grounded in a with-not-forapproach to community-based conservation and development. 
Department:


St. Louis Development Corporation